Shawn Johnson Retirement: Gymnastics, Olympics Lose Fan Favorite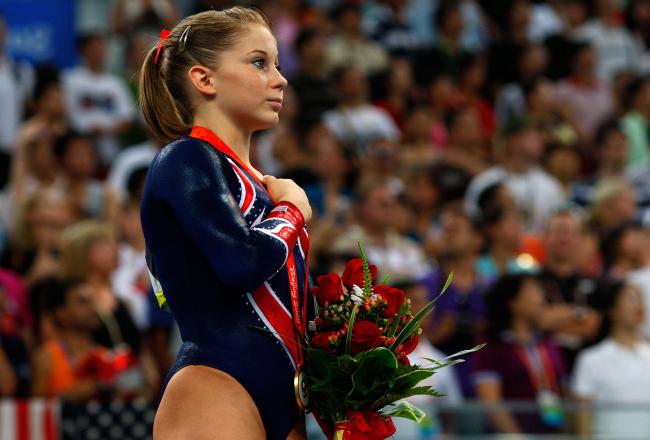 Cameron Spencer/Getty Images
The 2012 London Olympics lost one of their smallest competitors yesterday. And along with it went the biggest heart.
Gymnast Shawn Johnson, in the midst of injury troubles, has decided to retire at the tender age of 20.
Johnson was attempting a comeback for the London Games, but made the right choice by stepping aside, no matter how much we all would have loved to see her compete again on sports' biggest stage.
It goes to show just how quickly this sport can make, and even more so, break an athlete.
Gymnasts regularly begin their training at a very young age, with girls aspiring to become the next Mary Lou Retton or Carly Patterson. Hours upon hours must be dedicated each day to reach an elite status in the sport, and yet only five are chosen for the women's team in the Olympics.
Shawn Johnson was one of the lucky few that beat the drastic odds. But she was anything but lucky. Words like Dedication and Work Ethic should have her picture beside them in the dictionary.
It's hard to believe that her time in the sport is up after all the work she put in. She's only 20, and looks even younger.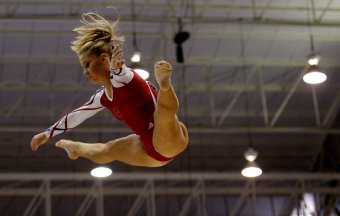 Scott Heavey/Getty Images
The reality is, the pinnacle of gymnastics is constantly changing face. But even though Johnson may not be at the top of the pinnacle any longer, there's no forgetting her face, or her heart.
How could we? It's one thing to entertain an audience and perform at such a high level. It's another to inspire people, whether they be an athlete or not.
She was the sub-five-foot girl with talent through the roof, only attributed through the toughness and perseverance she showed on the mat.
So with that said, it's even more difficult to see Johnson have to walk away from the sport, but it also brings to light the magnitude of the situation that ended her career.
She never achieved the coveted all-around gold medal that she worked so hard for. Fellow American Nastia Liukin won that, but that didn't keep there from being two golden girls standing on the podium.
Johnson won herself a gold medal as well, capping off an Olympic performance she will never forget, and neither will we. She was always determined to win gold, and she did just that.
But in the end, what we will remember more is not the gold medal she won in 2008, but the golden heart which won over millions worldwide.
This article is
What is the duplicate article?
Why is this article offensive?
Where is this article plagiarized from?
Why is this article poorly edited?