5 Conclusions on England's 1-0 Win over Belgium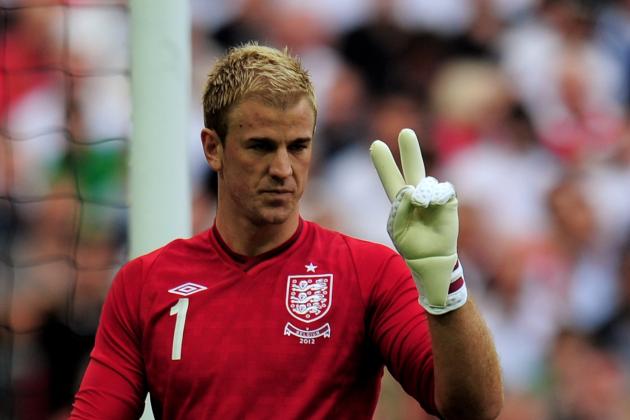 Shaun Botterill/Getty Images

In a slow but absorbing game at Wembley today, England saw off Belgium in a narrow 1-0 win.
It was the second game of the Hodgson era, and England's last game before their first match in the European Championships against France on June 11.
So, what did we learn from today's fixture? Do Hodgson's boys stand a chance in Poland and Ukraine?
Find out after the jump.
Begin Slideshow

»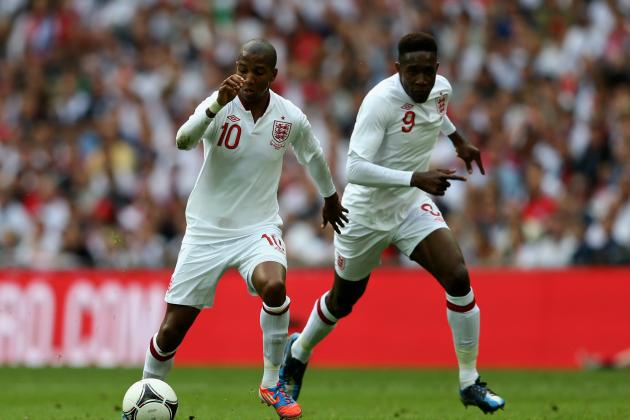 Clive Mason/Getty Images

A major source of Spain's strength in recent years has been their ability to transfer club-level relationships into the international side.
The Spanish side, on certain occasions in Euro 2008 and the last World Cup, essentially looked like Barcelona playing in red shirts, with the odd Real Madrid player thrown in.
Given how little time international players now spend together, it's important to have these ready-made relationships and understandings in an international team.
Having several attacking players from Manchester United in the squad—Danny Welbeck, Wayne Rooney and Ashley Young—is therefore encouraging.
They already link up regularly for their club side; maybe they can now do the same for the national team.
The only problem is that not enough of these club relationships exist within the squad. But it's still encouraging that a few do seem to be present.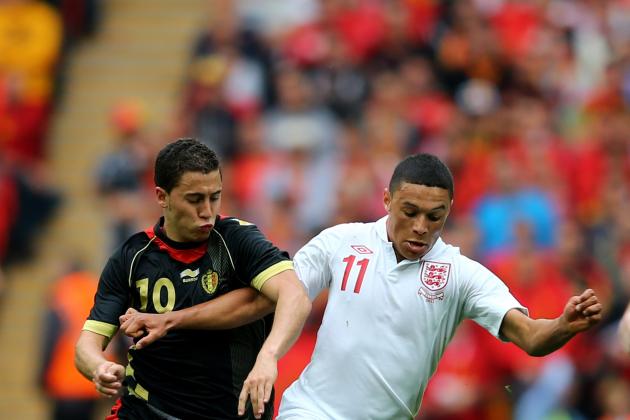 Clive Mason/Getty Images

A few eyebrows were raised when Alex Oxlade-Chamberlain was included in the England squad for this year's championships.
He's had a good, if not great, first season in the Premier League with Arsenal, showing flashes, but only flashes, of world-class ability.
But there was a definite buzz of excitement when the youngster started for England today.
And while he didn't make the consistent impact he might have wished for, he definitely brings something to the squad and the team.
Chamberlain has a certain "X-factor" to his performances. He can create something out of nothing, and he's able to score goals from both inside and outside the area.
He isn't ready to start for England yet. But he could just be a great impact sub for England to throw on in Poland/Ukraine.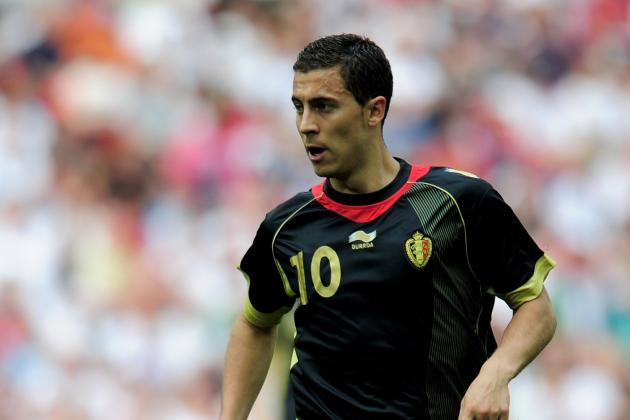 Shaun Botterill/Getty Images

Looking at the Belgium lineup, it seems amazing that they failed to qualify for Euro 2012.
Vincent Kompany, Tomas Vermaelen, Simon Mignolet, Marouane Fellaini, Eden Hazard: The Belgian team seems packed with stars who are surely good enough to be playing in this year's championships.
But the side somehow seems to add up to being less than the sum of its parts.
The Belgian team can knock the ball around nicely, but they seemed to lack a real cutting edge.
Hazard had a few nice touches and efforts on goal, yet he largely appeared isolated up front, owing to Belgium's lack of a world-class striker.
Still, with this amount of talent, and with so many of their best players still so young, this Belgian side will surely qualify for the next World Cup, and they may even be considered one of the outside favourites.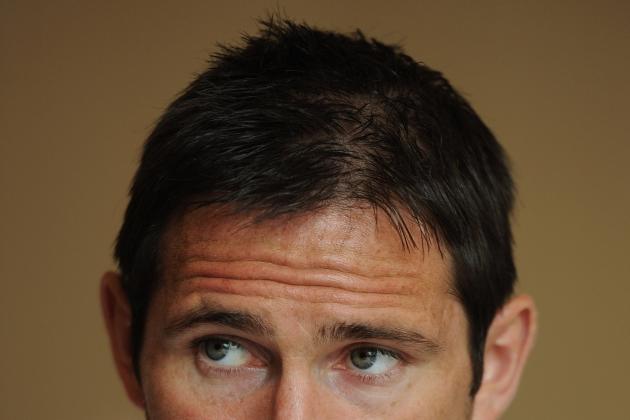 Michael Regan/Getty Images

There's no denying that Frank Lampard is a great player.
He's won everything at Chelsea and was instrumental in their recent Champions League success. After years of operating as an out-and-out attacking midfielder, Lampard also appears to have added a degree of tactical maturity to his game, operating deeper for Chelsea, and showing that he has the ability to control games, as well as decide them.
But having both Lampard and Steven Gerrard in the England side has been a headache for England managers for almost 10 years.
It's almost impossible to create a balanced relationship between the two players when they both start in midfield, and neither seems to play at the top of their game when next to the other.
So, maybe Lampard's injury simplifies matters somewhat. It allows Gerrard and Parker to form a simple partnership in midfield, and they seem to have a growing understanding with each other.
The main question for the England midfield is who should play ahead of them, further up the field.
Theo Walcott, James Milner, Alex Oxlade-Chamberlain, Stuart Downing?
Roy Hodgson has some big decisions to make.
Clive Mason/Getty Images

Traditionally, England go into every major championship firmly convinced that they are going to win it.
This belief—some might call it arrogance—bleeds into how England plays. They play like the favourites, and they're eventually beaten by someone else who legitimately deserves such a title.
So, Roy Hodgson's tenure has so far been a breath of fresh air.
England now play like the side they are—a decent, but not brilliant side.
There now seems to be a mentality that England need to keep things tight and grind out wins.
Roy Hodgson has built a career on the basis of getting the best out of lesser teams, and this approach, after two games, seems to be working for England.
Yes, 1-0 wins aren't always fun, but few England fans will be complaining if that brings the team success.
An underdog mentality, combined with tactical discipline, might just get England further in Euro 2012 than their usual blend of hubris and sloppy defeats.