England vs. Belgium Live Stream: Online Viewing Info for Friendly Clash
June 2, 2012

Scott Heavey/Getty Images
While this may be classified as an international friendly, there will be no love lost when the national teams for England and Belgium square off in what will be there final warmup before Euro Cup 2012.
As great as the Belgian team can be at times, the talent on the English squad is too deep and the pressure is too high for them to choke it away in their own Wembley Stadium.
Where: Wembley Stadium, London, England
When: Saturday, June 2 at 12:15 p.m. ET
Watch: FOX Sports Channel
Live Stream: iTV, FOX Soccer 2 Go (with subscription)
Betting Odds
Over/Under: 2.5 goals, Spread: England -1
As a bettor myself, I realized that almost every soccer match in the entire world can use this exact line. With that playful jab aside; if you are taking a risk like the crap shoot known as this friendly, be sure to take the Over and take England giving the goal. They will win by two.
Key Matchup: Roy Hodgson vs. The Pressure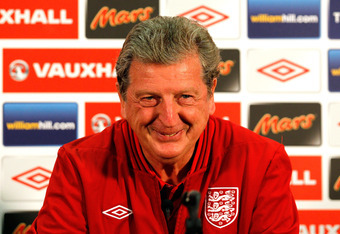 Scott Heavey/Getty Images
Veteran soccer mind Roy Hodgson was selected to take the helm of the English national team in May of this year. While this is an extreme honor, it comes with a serious burden.
The people of England expect their team to be the best every time they step on the pitch and it will be Hodgson's head on the chopping block if they don't.
With this friendly against Belgium coming just a week before the national team takes on France in the Euro Cup opener, the heat is on for everyone.
There is an amazing amount of pressure on the new coach with a roster full of the best soccer players in the world playing in front of the raucous crowd of Wembley Stadium. This matchup will be the measuring stick for how England fairs in the Euro Cup.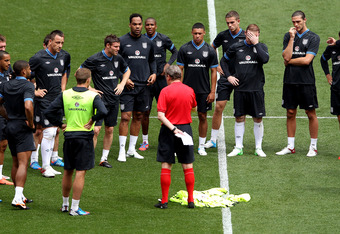 Scott Heavey/Getty Images
Prediction: England 4, Belgium 2
With the pressure of the Euro Cup on the players' shoulders and a new head coach trying to install his new system, this match is arguably the most important friendly the team has played in a long time.
If England can set an impressive tone with a dominant win, there is no reason to believe they couldn't get their injured stars back healthy and dominate this summer. The English national team will cruise to an easy win.
Check back for more on world football as it comes, and don't miss Bleacher Report's Soccer page to get your fill of all things soccer.