French Open 2012 Scores: Most Surprising Results of Day 6
June 2, 2012

Mike Hewitt/Getty Images
Day 6 at the 2012 French Open provided us with some surprising scores that we didn't see coming.
The third-ranked player on the women's draw, Agnieszka Radwanska, was unceremoniously ousted without putting up much of a fight. 
She wasn't the only top seed to get their booties handed to them today, either. The hot clay at Roland Garros can be cruel and unforgiving to players who aren't at the top of their game. 
These were the most surprising results of Day 6 at this year's French Open.
Svetlana Kuznetsova (28) Defeated Agnieszka Radwanska (3) 6-1, 6-2
It's easy to see how Radwanska lost this match. She couldn't get the ball into play on her own serve almost 40 percent of the time. Furthermore, she was only able to tally 11 winners in total throughout the match. 
Kuznetsova dominated the match in every conceivable way. She was sharp on her serves, broke her opponent seven times and finished up in time for tea and crumpets.
It was an ugly performance from the world's No. 3 women's singles player—one I'm sure she would rather forget.
Petra Martic Defeated Anabel Medina Garrigues (29)  6-2, 6-1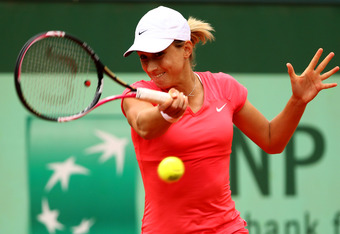 Clive Brunskill/Getty Images
Garrigues was thoroughly dismantled by Martic in this one-sided affair, failing to convert a single break point in her embarrassing defeat.
On the other side, Martic converted five out of eight break-point opportunities, dominating her higher-seeded opponent and completing an unlikely upset.
The biggest reason Garrigues lost the match was due to her 22 unforced errors. She couldn't do anything right in this match, and as a result she is leaving Roland Garros earlier than she expected.
Andreas Seppi (22) Defeated Fernando Verdasco (14) 7-5, 3-6, 6-3, 4-6, 6-2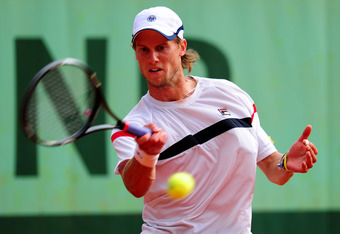 Mike Hewitt/Getty Images
This match on the men's side was a battle of attrition, as the five-set match took three hours and 23 minutes to complete. It was an all-out war of will at the end—a war that Seppi ultimately won.
Both men were their worst enemies at times in a match that featured 86 total unforced errors. In the end, it was Seppi's ability to convert break points and winners that won the match for him. 
This match was one that will haunt Verdasco for a while, as he had the momentum heading into the fifth and final set but failed to keep it.