5 Chicago Bears Who Could Switch Positions in 2012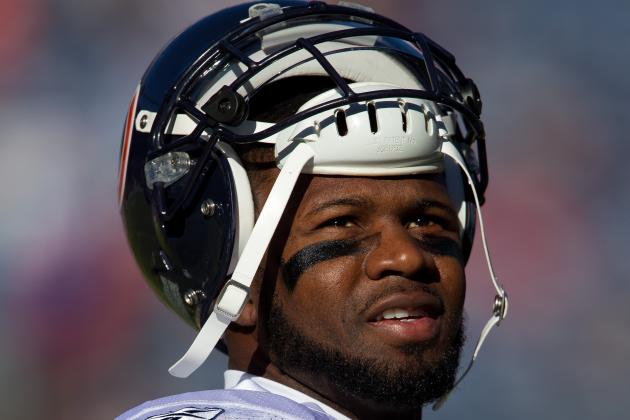 Justin Edmonds/Getty Images
Devin Hester
The Chicago Bears have opened up OTAs, marking the beginning of organized team activities.
At this point, the team is just going through the motions and making sure everybody gets acclimated with one other. The real battles start at the end of July when the team reports for training camp.
Many of the positions on the roster seem to be set in stone, but there will be a few changes to look out for.
Whether it is due to another player taking someone's spot or a more natural position change, there are five to look out for next season.
Begin Slideshow

»
Jonathan Daniel/Getty Images
Chris Williams
Chris Williams was drafted as a right tackle back in 2008, but injuries and poor play caused him to move inside to guard in 2010.
Mike Tice and the rest of the Bears staff must have seen enough of J'Marcus Webb to give Williams another chance at left tackle. He has lined up there so far in OTAs and will get plenty of looks on the left side in training camp.
Williams figures to be a better option than Webb in Tice's offense next year.
After a couple of years in the league and now finally fully healthy, he could be poised to take control of the position he was drafted to play.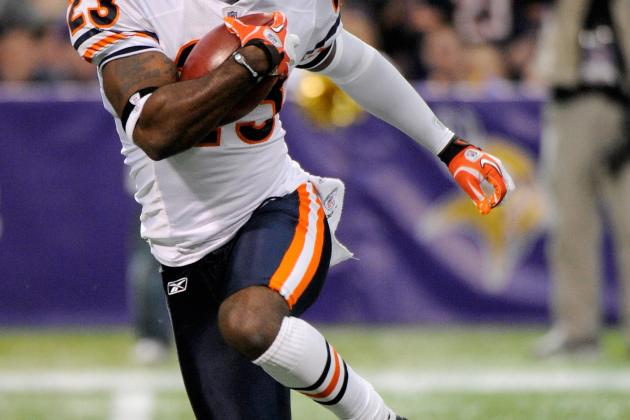 Hannah Foslien/Getty Images
Devin Hester
Since 2008 when Devin Hester was moved to the offensive side of the ball, he has primarily been the "Z" or flanker receiver.
This position calls for the player to line up behind the line of scrimmage and is usually reserved for the featured receiver. Brandon Marshall will now assume that role going forward.
With Marshall in the fold, along with rookie Alshon Jeffery, Hester will see more time in the slot, where he is probably better suited.
Allowing the taller weapons to work the outside against premier corners while the smaller Hester and Earl Bennett can use their versatility to work the middle will be a definite plus for the Bears offense this year.
There is no doubt Hester will still see time on the outside with his speed and ability to beat people down the field, but expect him to line up in the slot the majority of the time in the upcoming season.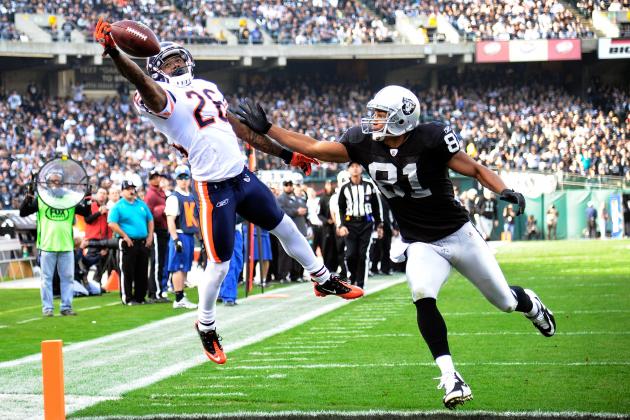 Thearon W. Henderson/Getty Images
Tim Jennings
Tim Jennings has started 28 games over the past two seasons for the Bears. That is a trend that could end next season.
Jennings is a feisty corner, but he just does not create enough turnovers in Lovie Smith's defense to have much job security.
During his time as a Bear, Jennings has only three interceptions and two forced fumbles. On a defense predicated on getting takeaways, that's just not enough.
Couple that with the fact that he has a minor injury in OTAs, and his starting position could be in doubt.
Jonathan Wilhite has been running with the first team in Jennings' absence and might not relinquish the role going forward.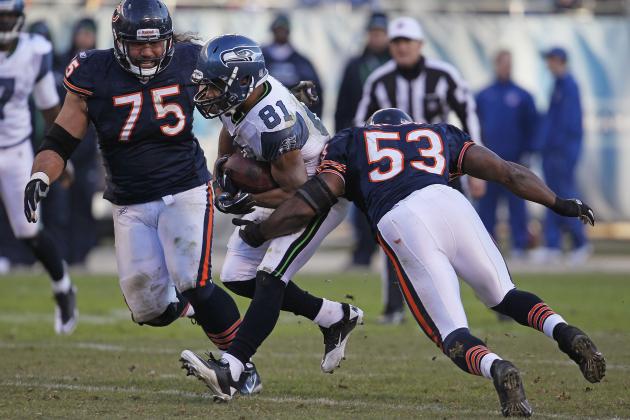 Jonathan Daniel/Getty Images
Nick Roach
Nick Roach was the starting strong side linebacker last season and did an admirable job.
He will be pushed by newcomer Geno Hayes for that position and could be better suited as Brian Urlacher's replacement.
Roach is very versatile and can play all linebacker positions in Lovie Smith's defense.
Age and contract situations could cause the team to not bring back Urlacher next season.
Now might be the time when you allow Hayes to get settled in to the strong side spot and let Roach see more time in the middle to get ready for what could be the inevitable.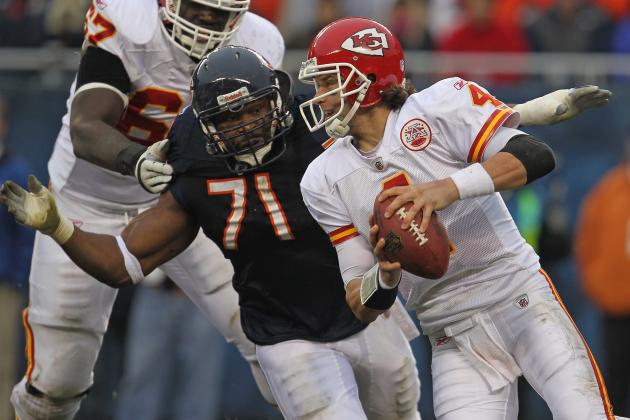 Jonathan Daniel/Getty Images
Israel Idonije
There's no question Israel Idonije has a great story, is a terrific ambassador for the team and has made solid plays on the field.
However, he just is not the pass-rusher the Bears need opposite Julius Peppers. The writing was on the wall when the team drafted Shea McClellin with their first-round pick this year.
Idonije will still have an important role on the defense as a key rotation guy, but as McClellin gets his feet wet, there will be no doubt who the starter will be going forward.
Idonije is currently on a one-year deal, so there is not much of an investment into him.
If he wants to have a role with the team going forward, it is going to have to be as a key transitional player for the defensive line.