French Open 2012 Results: Top Men and Women Best Equipped to Win It All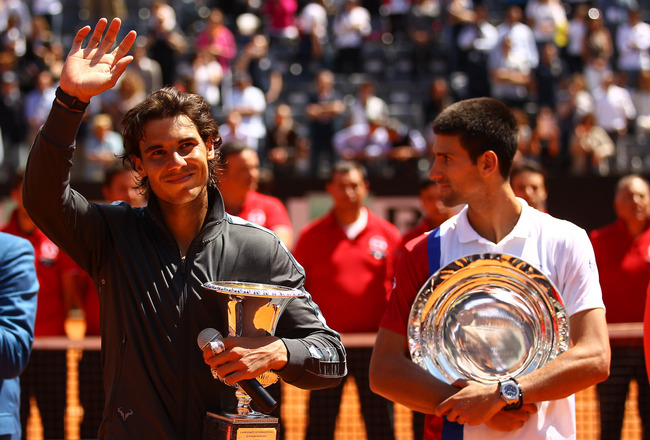 Clive Brunskill/Getty Images
The French Open is up for grabs.
Well, sort of.
On the women's side of things, it's completely up in the air. Just about anybody could win it. However, there are clear favorites, and one of them will probably win it. Probably.
As for the men, the winners will come from only a couple players. The disparity between the top players and the rest of the field is staggering, and no one will be able to overcome the best of the best.
The French Open may be up for grabs, but there are definitely favorites. Here are the top players on each side of the competition.
4. Petra Kvitova (4)
Matthew Stockman/Getty Images
Petra Kvitova has only won one Grand Slam, but she's coming off of a very strong showing at the Australian Open.
Kvitova made it to the fourth round at Roland Garros last year, but her game is much improved from a year ago. If she plays well, she could sneak into the final.
Don't count on it, but Kvitova could be a dark-horse candidate to win the French Open.
4. Andy Murray (4)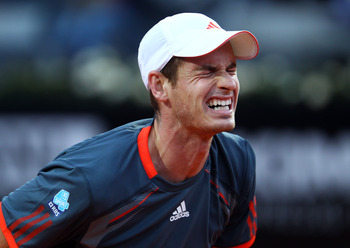 Julian Finney/Getty Images
Maybe Andy Murray just doesn't have what it takes.
Maybe, after three appearances in a final and six others in semifinals, Murray doesn't have what it takes to win a Grand Slam. He's always in contention, but he just can't get it done.
With that said, it's also key to remember that he has made it to at least the semifinals in each of the past five Grand Slams. Maybe he will finally take home the big one.
Then again, maybe not.
3. Maria Sharapova (2)
Clive Brunskill/Getty Images
Maria Sharapova is a mysterious player.
One tournament, she looks great. The next, she plays terribly.
She has a lot of talent, so you can never count her out. However, given her inconsistencies and inability to win at Roland Garros, don't expect much out of her this tournament.
She has a great chance to make the final, but it probably won't happen.
3. Roger Federer (3)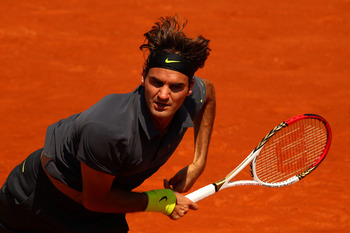 Clive Brunskill/Getty Images
To me, Roger Federer is the best.
Maybe he's not the best of all time, but he's certainly the best of this era. Someday, Rafael Nadal or Novak Djokovic might catch him, but not yet.
Federer is well past his prime, and he will have a much better chance to win Wimbledon. But you can't count him out. He's simply too good.
Federer is a distant third on the men's side of things, but when it's a Grand Slam, you have to look out for him.
2. Serena Williams (5)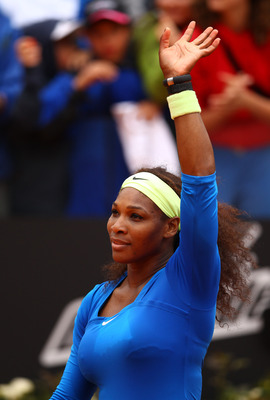 Clive Brunskill/Getty Images
You never know what you're going to get with Serena Williams.
That's why you don't bet on her. And that's why you don't bet against her.
In every tournament, she has the chance to get hot and overpower every single one of her opponents. Given her injuries and tough luck, that hasn't happened at a Grand Slam in a while.
This could be her year to finally reclaim the elusive French Open title. Clay isn't her best surface, but with her experience, she might have something still up her sleeve.
2. Novak Djokovic (1)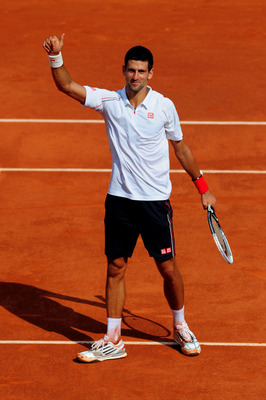 Mike Hewitt/Getty Images
Novak Djokovic is on an absolute tear.
He's won four of the last five Grand Slams. He's been to at least the semifinals in each of the past seven.
However, he isn't playing his best tennis right now, and he isn't playing on his best surface. In fact, he hasn't even made it to the French Open final. Ever.
The Djoker is the best in the world right now, but he isn't in his best environment. While he is one of the major favorites, he certainly isn't the front-runner.
1. Victoria Azarenka (1)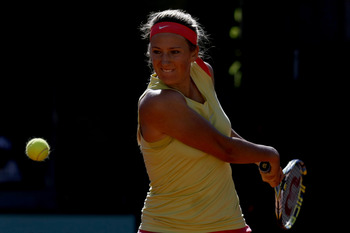 Dan Istitene/Getty Images
After winning the Australian Open, Victoria Azarenka established herself as the best female tennis player in the world.
Considering she's never made it further than the quarterfinals at Roland Garros, this would be a great place to solidify her No. 1 ranking.
She's been very good this year, but she did struggle in her first match against Alberta Brianti. That might not be anything to worry about, but it's something to consider.
With that said, Azarenka is the best female tennis player in the world right now. She has a great chance to prove it.
1. Rafael Nadal (2)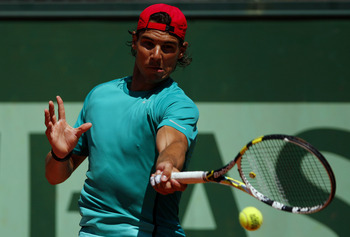 Dan Istitene/Getty Images
At this point, it's Rafael Nadal or the field.
He's the No. 2 player in the world, but he's the best player at Roland Garros. Arguably, he's the best in history.
There's no reason to argue whether or not he's better than Bjorn Borg (I would pick Nadal, but again, it doesn't matter), but there is reason to compare him to his peers. Lucky for Nadal, no one can be compared to him.
He's won six of the last seven French Open titles, and he's looking for the historic No. 7.
With Novak Djokovic and Roger Federer lurking, there's no guarantee Nadal gets it, but you would be foolish to bet against Rafa.
Keep Reading