French Open 2012 TV Schedule: When and Where to Watch All of Day 3's Action
May 29, 2012

Dan Istitene/Getty Images
While still a ways away from the real drama of the French Open, action continues on Tuesday from Roland Garros as stars work toward a potential Grand Slam title.
Surprises have been few and far between, but soon enough we'll see big names taking on big names and stars will be heading home.
We're not there yet, but that just means there is non-stop tennis action to watch.
When: 5:00 AM - 10:00 AM ET, ESPN2
     10:00 AM - 3:00 PM ET, Tennis Channel
Big Names in Action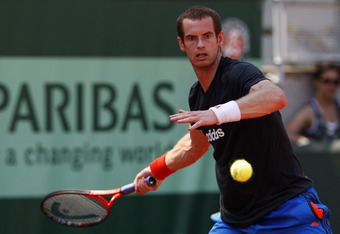 Getty Images/Getty Images
Men
Janko Tipsarevic
Juan Monaco
David Ferrer
Two favorites to reach the semi-final, Nadal and Murray look to create some momentum at Roland Garros.
Rafa has won six French Open titles in his career and is easily the biggest favorite in either bracket to win it all.
Ferrer, Tipsarevic and Monaco should all fight their way through to meaningful rounds as well. Gasquet is a wild card to keep an eye on.
Women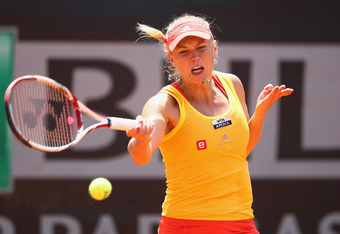 Julian Finney/Getty Images
Petra Kvitova
Caroline Wozniacki
Maria Kirilenko
Schiavone won here in 2010 and Williams all the way back in 2002, but none of the other names here has tasted victory at Roland Garros.
Sharapova has been playing good tennis of late, and Kvitova's a threat as well. Nobody knows what to make of Wozniacki, but she could possibly perform better without so much expectation hanging over her.
The women's bracket is wide open, so anyone and everyone is a contender.