French Open 2012 Results: Roger Federer and Stars Looking Strong Early
May 28, 2012

Clive Brunskill/Getty Images
The 2012 French Open is already in full swing and certain big-name stars are looking amazing early on in the tournament.
While some tennis powerhouses have been bounced early (i.e. Andy Roddick), there have also been stellar showings from talented stars like Roger Federer in the first round.
We don't like to dwell on the negatives in life, so we will look at the stars that have looked strong so far instead of who has failed.
Don't we deserve it on this Memorial Day?
Roger Federer
While Federer didn't look perfect in his first-round matchup against Tobias Kamke, his 6-2, 7-5, 6-3 was convincing enough to continue the hot streak that he has carried into this tournament.
Federer is clearly the third wheel in the men's division with Novak Djokovic and Rafael Nadal taking the No. 1 and No. 2 spots respectively.
Fed-Ex is the No. 3 lurking in the weeds, though.
The key for the Swiss champion is to get his game right and pumping on all cylinders by the time he will have to play Djokovic or Nadal on the road to the finals at Roland Garros.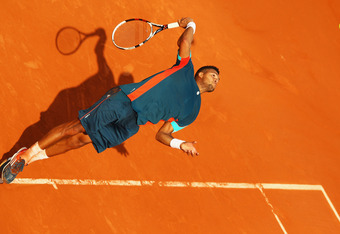 Clive Brunskill/Getty Images
Jo-Wilfried Tsonga
After losing the first set to French Open rookie Andrey Kuznetsov, Jo-Wilfried Tsonga went on to win the first-round battle in convincing fashion with a score of 1-6, 6-3, 6-2, 6-4.
With talk of home-court advantage here for the native of France, Tsonga is trying to get his game situated fast before he starts running into the biggest names the sport has to offer.
The odds are stacked against Tsonga, but a dream run to a victory at Roland Garros isn't out of the question. There would be no better place for a coming-out party than the French Open.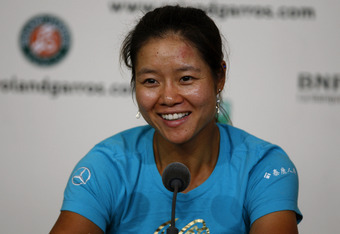 Dan Istitene/Getty Images
In arguably one of the most dominant performance of the first round this year, Li Na dominated Sorana Cirstea with a 6-2, 6-1 win. Any questions have the women's star's health have been answered emphatically.
While Li Na hasn't won a tournament yet in 2012, her solid play and two wins in 2011 have her at the top of the rankings and in the driver's seat to steal a French Open win.
With a wide-open women's division, there is no reason Li Na couldn't get hot and steal the show on the red clay of Roland Garros.
Check back for more on tennis as it comes, and go to Bleacher Report's Tennis page to get your fill of all things ATP.