French Open Tennis 2012: Americans Who Will Challenge Stars
May 26, 2012

Clive Brunskill/Getty Images
Americans may not win the 2012 French Open but they can certainly challenge the stars.
While I don't believe any American male tennis player is even reaching the quarterfinals, there are a couple women who will challenge the top-guns at this year's Grand Slam.
No American tennis player has more of an opportunity to win the French Open than Serena Williams.
Despite not winning a Grand Slam since Wimbledon in 2008, and not winning the French Open since 2003, Williams has the experience, talent level and drive to win another Grand Slam.
Williams is a 13-time Grand Slam champion. Nobody wants to see her on the other side of the court.


Venus Williams is a contender any time she puts her name in the field. Nobody wants to see her name on the side of their bracket, and they certainly don't want to play her.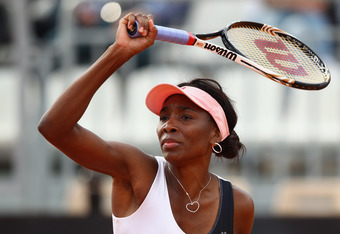 Clive Brunskill/Getty Images
She has proved to be one of the best female tennis players in the history of the sport, and she's ready to prove she can play at a high level.
Venus probably won't make the French Finals, but she will definitely challenge some people with her style of play.
John Isner
I don't see John Isner being able to defeat the likes of Novak Djokovic, Rafael Nadal or Roger Federer, but his length and power will give him a puncher's chance.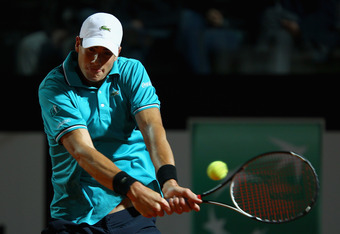 Clive Brunskill/Getty Images
In the end, Isner isn't on the same level as those top three candidates. I would be shocked if one of those three megastars didn't take home the crown.
Men's singles have seen major struggles in recent years. Andy Roddick hasn't lived up to the hype, Mardy Fish is just above-average and Isner has potential but hasn't put it together yet.
While I don't see any American male making a semifinals, Isner certainly has the best opportunity.