US Open 2012: 5 Byron Nelson Standouts Ready to Shock at the Olympic Club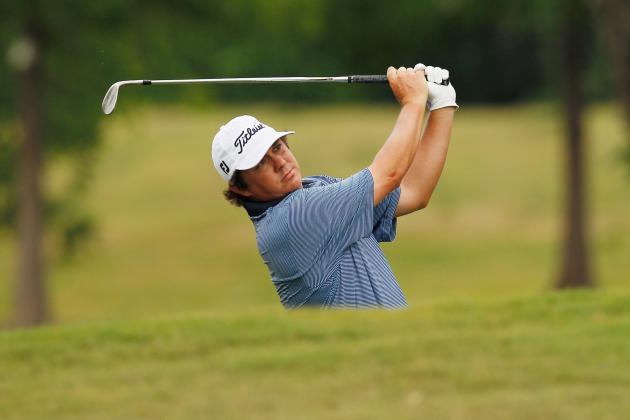 Chris Graythen/Getty Images
Jason Dufner
With the 2012 US Open just a little more than three weeks away, it's time to start getting serious about picking the contenders.
The Olympic Club in San Francisco will play host to the 112th playing of golf's toughest test, and the field is naturally an impressive one.
Sure, there's the world's top-ranked player and defending champion Rory McIlroy. His play at a couple events this year has been suspect—especially at the Masters Tournament last month where he finished T40—but for the most part, he's been playing very well.
Of course, there's Tiger Woods. I picked Tiger to win his 15th major championship this year, but your guess is as good as mine when it comes to which Tiger Woods we'll see at the US Open. The Tiger of old reappeared in winning the Arnold Palmer Invitational by five strokes in March, but like McIlroy, he finished T40 at the Masters and has been inconsistent this season.
I'm also guessing players like Phil Mickelson, Luke Donald, Lee Westwood, Bubba Watson and Matt Kuchar will have something to say about the outcome of this championship.
But what about those dark horse candidates who won't bring the same flair of the aforementioned golfers, but who could play surprisingly well?
The PGA Tour made a stop at the HP Byron Nelson Championship this past week and several players notched standout performances that got my attention heading into this year's second major.
Here are five Byron Nelson standouts who just might be ready to shock the world at the Olympic Club.
Begin Slideshow

»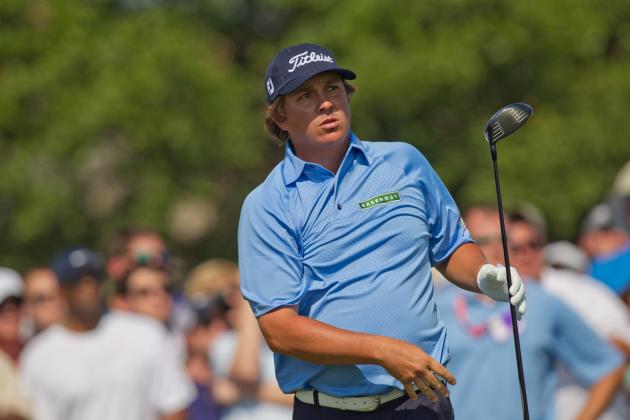 Darren Carroll/Getty Images

Jason Dufner is learning how to win.
In claiming the Byron Nelson Championship, Dufner posted his second victory of the 2012 season. In fact, it was his second win in three starts after beginning his career without a victory in 163 events.
Is it premature to get too excited about Jason Dufner's game? I don't think so.
Dufner is taking his PGA Tour best "before the cut" scoring average and playing well when it matters the most—on Sunday.
He's also fourth in total driving and 13th in greens in regulation on the PGA Tour this year. That kind of consistency is a formula for success anywhere he plays. He still needs to improve his performance with the flat stick, but the results are beginning to speak for themselves.
Dufner, the playoff runner-up at last year's PGA Championship and current FedExCup points leader, moved to the No. 14 spot in the Official World Golf Ranking and solidified himself as a serious threat at the Olympic Club.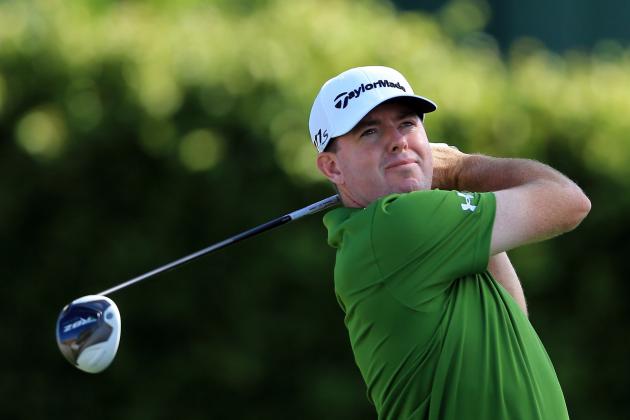 David Cannon/Getty Images

There are plenty of reasons to believe Robert Garrigus will be successful at the 2012 US Open.
He hits the ball on average almost 310 yards from the tee box. Only Masters champion Bubba Watson bombs it farther. Given the Olympic Club's ample length, specifically on the treacherous first six holes, Garrigus will need that distance.
Length off the tee. Check.
Garrigus is sixth on the PGA Tour in greens in regulation. The Olympic Club has small greens and requires precise iron shots for success.
Accurate approach shots. Check.
Of course, as with any major championship—or any golf tournament for that matter—it comes down to putting, and Garrigus is not getting the job done. He's a dismal 186th in total putting.
Garrigus has managed three Top 10 finishes in 2012, and his recent T9 at the Byron Nelson was highlighted by a closing round of 66. If he can pull all the elements of his game together at the Olympic Club, he could find his name on the weekend leader board.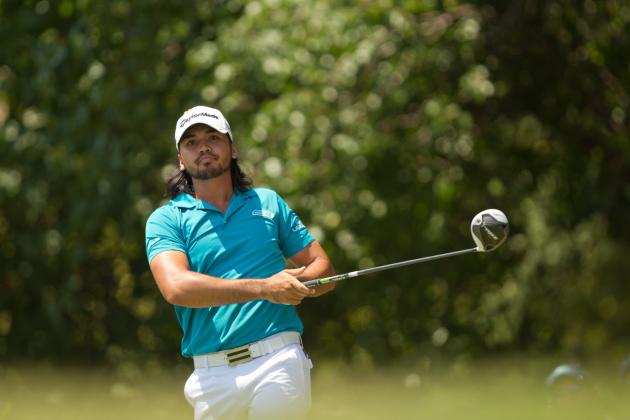 Darren Carroll/Getty Images

No one can argue that Jason Day's best hasn't been good enough in 2012.
Day is not playing up to his high standards these days. But his recent Top 10 finishes—at the Byron Nelson and Wells Fargo in the past month—are reasons for optimism.
I'm looking at his track record. Day has proven he can play well at the majors. He finished in second place at last year's Masters Tournament as well as at the US Open. And he had another Top 10 at the 2010 PGA Championship.
So, I'm giving him a fighting chance to pull his game together in time for a tough test at the Olympic Club.
Day, who's looking more and more like Jesus Christ these days, has what it takes to win on the PGA Tour. At just 24-years-old, he has two victories, and he has managed to maintain a Top 20 World Golf Ranking. Along with his successful major championship experience, Day is certainly someone to keep an eye on.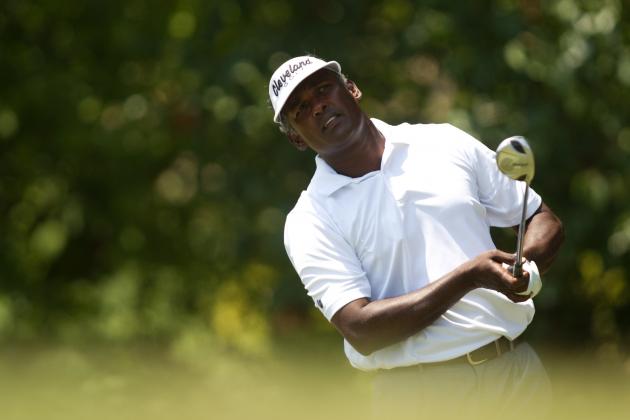 Darren Carroll/Getty Images

Vijay Singh put himself into a position to win his 35th PGA Tour event at the Byron Nelson Championship. But a final round 71—complete with three straight bogeys to begin his round—dropped him into a disappointing T9 finish.
With so much talk surrounding the young talent on the PGA Tour these days—and rightfully so—it's easy to forget about the veterans who can still get hot and play with the best of them.
Singh is one of those players.
The 49-year-old "Big Fijian" has done most of his damage after the age of 40. In fact, 22 of his 34 PGA Tour wins occurred during that time frame. Granted, he hasn't won since 2008, but few players can match his work ethic and commitment to excellence.
And that goes a long way in terms of longevity in this business.
I'll throw patience into the mix as well. It takes a ton of it to win at the US Open, and that's another quality Singh will bring to the table at the Olympic Club.
Singh has three major championships to his credit plus a slew of US Open Top 10s. Yes, a US Open victory in 2012 would be shocking. But I'd be crazy to count him out.
Darren Carroll/Getty Images

Like Vijay Singh, Padraig Harrington is a 40-something with three major championships to his credit.
And after an impressive T15 finish at the Byron Nelson Championship, Harrington is beginning to show the consistency he will need to perform well at the Olympic Club.
The knock on Harrington in 2012 is that his rounds have been all over the place. He fired an opening round 61 at the Transitions Championship only to follow with three rounds in the 70s to finish well back of the leaders at T44.
Harrington does have two Top 10s in 2012, including a T8 at the Masters. He almost always gets a good round or two in, but his wide-ranging scores are killing his chances for success.
At the Byron Nelson, he had three rounds in the 60s for the first time this year. I'm not saying he'll need four sub-70 scores to make his presence felt at the US Open. That might be impossible for any player. But he will need to be more consistent if he's going to have a chance.