French Open: Which Players Deserve a Wild-Card Berth at Roland Garros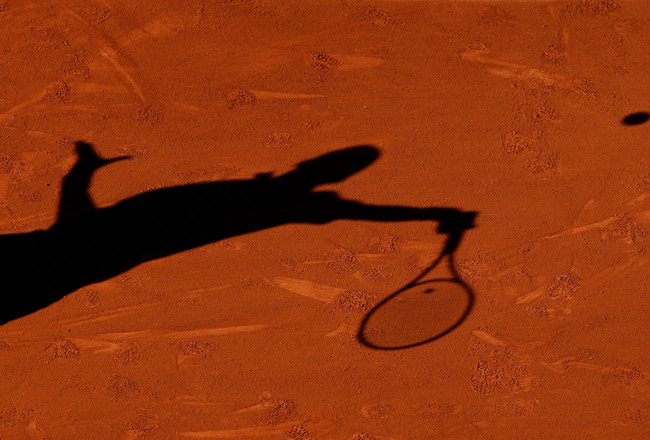 Clive Brunskill/Getty Images
The French Open is less than a fortnight away, and players are desperately trying to improve their ranking to either make the main draw or at least secure a qualification berth for the second major of the year.
Opportunities are becoming limited as only one clay-court event remains before the world descends on Paris. There will be a few disappointed individuals, for sure.
Luckily, the wild-card system is available to those who miss the cut. Some could even bypass the whole thing and head straight into the 128-strong main draw.
While many of these wild cards will be handed out to homegrown players, a select few who've already shook, or are capable of shaking, the French capital will be given a chance to do so at the end of May.
The United States already is guaranteed to be represented by a wild card in both gender categories in a deal with the French Federation of Tennis. That leaves spaces even more tight.
Here's a look at the players currently outside the top 100 who could snatch a coveted place at Roland Garros.


ATP World Tour: James Ward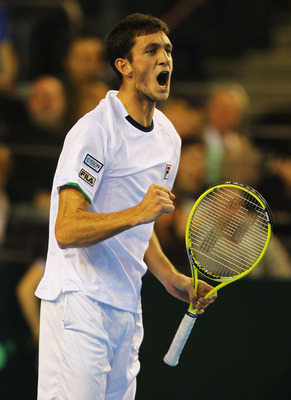 Matthew Lewis/Getty Images
Having lived in the shadows of Andy Murray for so long, Ward began to establish himself as Britain's No. 2 by a clear margin these last 12 months. He started with a semifinal appearance at Queen's in June and has now escalated into a top-150 player, winning two Challenger Tour events along the way.
At the Aussie Open earlier this year, Ward came through qualification to make the main draw. If a wild card should come his way for the French, he'd have certainly earned it.
ATP World Tour: James Duckworth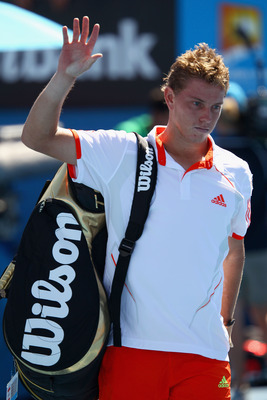 Clive Brunskill/Getty Images
Duckworth won a wild card into the main draw of his home major, the Australian Open, and justified it further by taking Janko Tipsarevic to four sets in the second round. The 20-year-old has since been playing at clay-court Challenger events and is reaching new ranking heights all the time.
ATP World Tour: Andrey Kuznetsov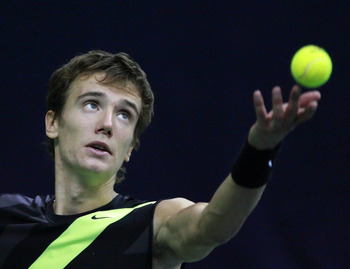 Dima Korotayev/Getty Images
The Russian has been playing on clay virtually all year with much success. Two Futures titles in Egypt and a Challenger Tour crown in Italy last month make the 21-year-old a big threat in upcoming events.
WTA Tour: Gisela Dulko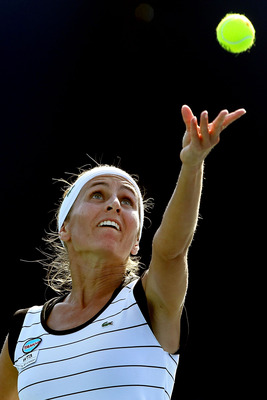 Matthew Stockman/Getty Images
Although now a doubles specialist, Dulko already has pulled off big upsets at the French Open. Last year she defeated No. 8 seed former finalist Sam Stosur in the third round and knocked out Victoria Azarenka in the opening round a year before that.
She'd be a huge threat if given a wild card to the main draw.
WTA Tour: Agnes Szavay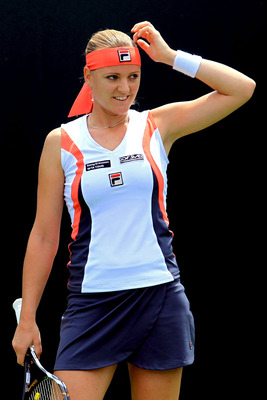 Chris McGrath/Getty Images
The Hungarian returned to action at Stuttgart recently after a lengthy spell on the sidelines due to a career-threatening back injury. Her ranking has plummeted as a result, but she's been as high as No. 13 in the world (April 2008) and loves the clay.
Four of her five WTA titles came on the red dirt. In 2009 she beat Venus Williams en route to a fourth- round run at Roland Garros. She's surely worth a chance in the qualifying rounds.
WTA Tour: Yulia Putintseva
Cameron Spencer/Getty Images
The term "wild card" fits Yulia Putintseva perfectly. The Russian teenager is ranked just outside the top 150 of the WTA Tour and still sits fifth in the junior rankings after making the Aussie Open final this year.
What makes her even more edgy is her behavior on court. Racquets have been known to quake in their bags when they hear her scream following a wide forehand shot. She states her favorite surface is clay.
If given a chance in the main draw, it will be a memorable occasion, guaranteed.
Keep Reading