2012 Madrid Open: Lessons Learned Heading into French Open
May 13, 2012

Mike Hewitt/Getty Images
For a random spring tournament, the 2012 Madrid Open provided some unexpectedly juicy storylines.
With Rafael Nadal and Novak Djokovic getting bounced early, Roger Federer and Serena Williams playing like it's 2005 and, of course, all the talk surrounding that mischievous blue clay, this week's event was much more than your average French Open warmup. 
Here are some lessons we learned heading into the second major of the year, which will start Tuesday, May 22.
Serena's Still Got It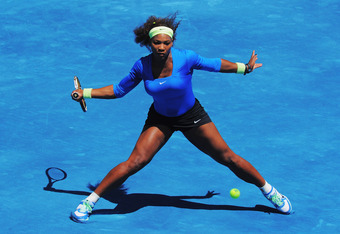 Mike Hewitt/Getty Images
The 30-year-old Williams said age-be-damned in Madrid, ripping off six straight impressive victories.
She dominated almost every opponent she faced, dropping just one set during the course of the tournament. She took out the world's No. 6 (Caroline Wozniacki), No. 2 (Maria Sharapova) and No.1 (Victoria Azarenka) ranked players.
In the finals against Azarenka, she was completely dominant. She had 26 winners and 14 aces on her way to an easy 6-1, 6-3 victory. 
It was her second singles crown of the year, and extended her 13-match winning streak.
She hasn't made it out of the quarterfinals at Roland Garros since 2004, but with the way she's playing right now, Serena is capable of anything.
Ditto for Roger Federer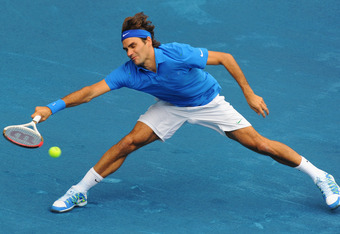 Mike Hewitt/Getty Images
While fellow elite men's players went down in flames, Fed rose above the wreckage to claim his third career title at the Madrid Open.
Federer disposed of four of the top 14 players in the world, including Janko Tipsarevic (who beat Djokovic) and the always dangerous Tomas Berdych.
Fed-Ex dropped just two sets in the tourney, one of which came in the finals against Berdych. But he rebounded well, eventually defeating his opponent 3-6, 7-5, 7-5.
Federer won't be the favorite at the French Open, but as he proved in 2009, he's certainly capable of winning the event.
Nadal and Djokovic Are Weenies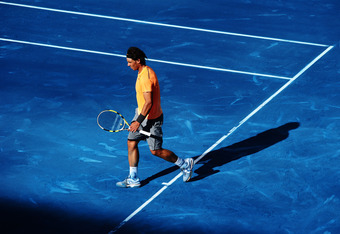 Jasper Juinen/Getty Images
Serena said it best, calling Nadal and Djokovic "weenies" for their childish complaining about the blue clay in Madrid.
After getting eliminated early, both players attempted to excuse their poor performance by blaming the surface. Both whined about the clay, then threatened not to return to the tournament in 2013 if the surface stays.
Meanwhile, players like Federer, Berdych and Williams just kept going about their business like true professionals.
Although Nadal and Djokovic are two of the best players in history, people won't be forgetting this incident any time soon.