Players Championship 2012: 4 Players to Watch over the Weekend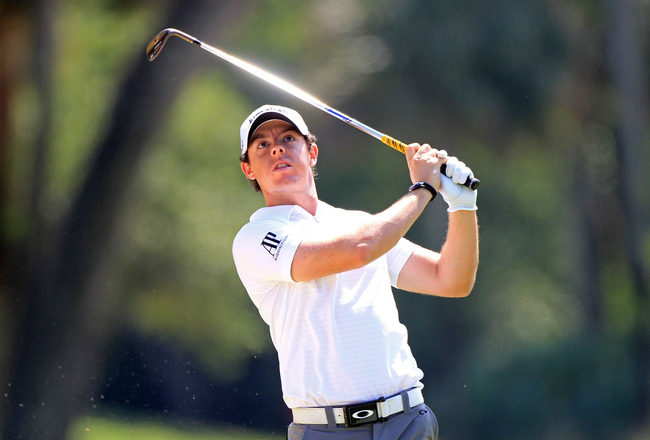 Sam Greenwood/Getty Images
Alright folks, the Players Championship is finally here!
After an exciting day of golf on Thursday's opening round, the top golfers in the world are in the hunt to capture golf's "fifth major."
With the weekend looming around the corner, let's take a look at a few players who have a good opportunity to make the cut, and have a chance of winning this prestigious event.
Lee Westwood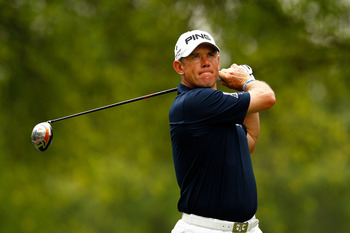 Mike Ehrmann/Getty Images
Lee Westwood is as solid a player on tour as you'll ever find.
His length and accuracy off the tee, solid irons and touch with his short game gives him a game that is well rounded, and makes him a forced to be reckoned with in the realms of the PGA Tour.
Westwood has been playing some stellar golf these last few weeks, starting with a T-3 finish at The Masters, and then backing it up with the more recent T-5 finish at the Wells Fargo Championship.
After a decent first round of one-under 71, Westwood is lurking six back behind the leaders as he looks to make his move on Friday and throughout the weekend.
Rory McIlroy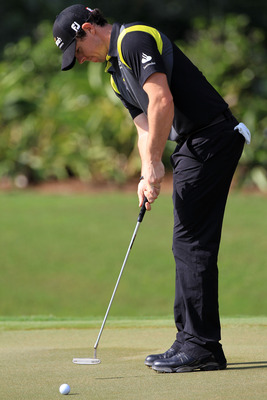 Sam Greenwood/Getty Images
Rory McIlroy has a very good chance at winning golf"s "fifth major." As a matter of fact, he has a good chance at winning any tournament he plays.
He finished in a tie for second place last week at the Wells Fargo Championship when he lost in a playoff, and failed to capture his second win in 2012. All in all, however, McIlroy has had a remarkable season so far.
With the only blemish being his T-40 finish at The Masters, McIlroy has finished in top three in every other event he has played.
The 22-year-old superstar is at even par after a first-round 72, and will be looking to vault himself up the leaderboard in the second round. Given that he makes the cut, McIlroy will be in a good position to capture golf's "fifth major."
Adam Scott
Andrew Redington/Getty Images
Adam Scott seems to have found his footing on the PGA Tour, redefining himself as the great golfer he once was these past two years or so.
Scott has thrived off the momentum since his win at the WGC Bridgestone Invitational last year. He seems to be in contention every week, and with his silky smooth swing, it's hard to count him out of any tournament.
Well, now he's set his sights on the Player's Championship, where he won back in 2004.
Scott is currently at four under par after a stellar first round, and if he can play vintage golf, expect him to be in the hunt when the weekend rolls around.
Luke Donald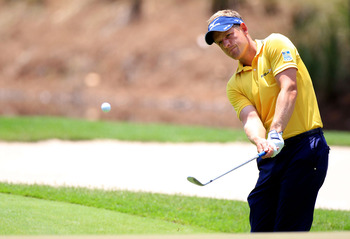 Sam Greenwood/Getty Images
After the first round, Luke Donald has found himself at even par, seven back of the leaders.
With an even par round of 72, Donald didn't bring his best to the ballgame. He stumbled with a few bogeys, but managed to bounce back and made some birdies to stay relatively close to the leaders.
Of course, with the second round ready to get underway, Donald will need to clean up his act and shoot a round under par if he is to make the cut.
However, this is Luke Donald, and with his consistency on the golf course, you really don't expect him to do anything else but be in contention every week—especially this week.
Keep Reading