15 Most Hilarious Tennis Impersonations of All Time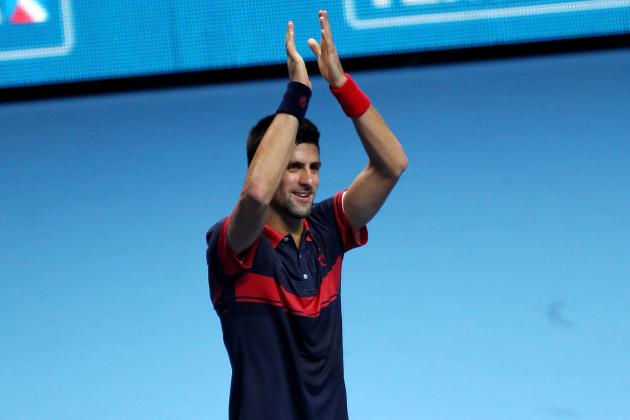 Clive Brunskill/Getty Images

Tennis players and fans sincerely like to have a good laugh every now and then.
Imitating one's idols is about the closest people can come to being those role models or at least enjoying their success.
I, for one, love to impersonate tennis characters (especially in table tennis), and even the professionals like to show off their lighter sides.
Here are the top 15 most comedic impersonations of tennis players.
Begin Slideshow

»
The Aussie tried to imitate Federer's spectacular trick shot.
The legend hit the target alright, but it seems to have been the wrong one.
Though Serena's antics and muscle memory on shots is hard to replicate, Roddick adapted to the situation and tried to win fans' laughs through imitating her physical appearance.
He did this by stuffing towels underneath all different parts of his clothing.
This video truly amazed all fans of sports media as it was immediately shown on television news nationwide.
The fist-pumping here is especially hilarious—perhaps Novak could take a page out of Andy's book on this one.
Maria, not known for her impressions and comedic side, executed this Andy Roddick portrayal quite brilliantly.
Maria gets back at both male tennis stars that criticized her on-court habits.
And it appears that she makes a nice profit by doing so as well.
This rivalry of comedic personalities proved to have funny moments for every fan in Arthur Ashe Stadium that day.
By playing as Rafa Nadal, perhaps Andy got into Roger's head. After all, he was the victor that night.
At Wimbledon, many athletes feel the need to concentrate intensely on their upcoming matches.
Novak comes up with other ways to assuage the pressure.
This college tennis player does the players' mannerisms quite accurately and even speaks in each of their native dialects.
His Roger Federer voice inflection is a tad bit off here, but he has done a few other videos as well that showcase his variety of capabilities.
He stayed very late that evening after beating Radek Stepanek to impersonate and face Johnny Mac.
Shockingly enough, this hilarious compilation of various tennis players was exhibited just before Novak set out to play Radek Stepanek (I know, right?) at the US Open (I know again, right?).
This clip was shot a couple of years prior to the previous one, and it is interesting to see that although he is still attempting impressions, he does not do them as prevalently or frequently anymore.
He barely beat Stepanek that day, wherein the match ended in a fifth set tiebreak.
Novak later went on to make the first Major final of his life, only to fall victim to Roger Federer.
On BBC's The Impressions Show, Murray is comically made fun of in a made-up video game advertisement.
Check out the funny concepts behind the game as well.
He covers the voices, mannerisms, and sayings of John McEnroe, Rafa Nadal, Andy Murray and Boris Becker while standing by an outside court at the All-England Club.
This college tennis athlete is quite a sensation when it comes to imitations of the superstars.
He plays as nearly every person you could request him to, and there are also two other parts to this video.
Click here to see part two and here for the final chapter.
Follow Bleacher Report featured columnist Jeff Cohn on Twitter.