Chicago Cubs: Top 10 Prospects for the Month of May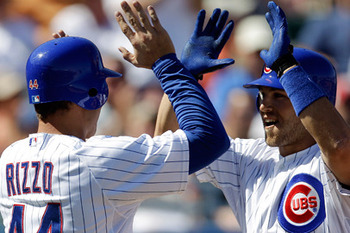 Baseball America published a list of the Cubs' top ten prospects for the 2012 season. Since it has been a month, we are updating that list and will continue to do so every month. Before we take a look at the top prospects for May, let's take a look at Baseball America's list.
1. Brett Jackson, OF
2. Javier Baez, SS
3. Anthony Rizzo, 1B
4. Matt Szczur, OF
5. Trey McNutt, RHP
6. Dillon Maples, RHP
7. Welington Castillo, C
8. Rafael Dolis, RHP
9. Junior Lake, SS
10. Josh Vitters, 3B
Let's see how the list comes out after the first month of the season.
(Note: Some of the Cubs' prospect are in extended spring training and will join the Low-A Boise Hawks when their season begins in the summer. In the meantime, they are not included).
10. Rubi Silva, Daytona Cubs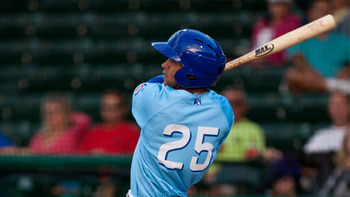 Last Month: Not Rated
Single-A Stats: .376 AVG, 10 RBIs, 10 runs, 7 BB, 15 K, .398 OBP, 7 extra-base hits.
Silva, 22, was signed by the Cubs in January of 2011 to a $1 million bonus and hit .285 through 122 games between Single-A Peoria and High-A Daytona.
He is back in Daytona again and has performed much better. He has below-average plate discipline, apparent by his 95 K - 16 BB last season.
Silva already has seven walks this season, so it looks as if he has a little more plate discipline. Originally from Cuba, Silva is an aggressive hitter with gap power.
9. Trey McNutt, Tennessee Smokies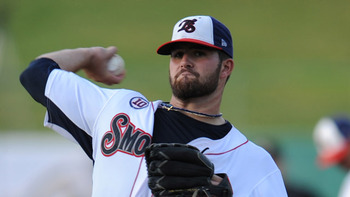 Last Month: 5th (minus-4)
Double-A Stats: 0-1 W-L, 0.61 ERA, 14.2 innings, 4 GS, 13 K, 7 BB
McNutt threw three shutout innings in his most recent start, but it is becoming noticeably clear that he is not made to be a starter.
His command has not been all that great, but he is forcing ground ball outs and could move up to Iowa if he continues to throw the ball well. The move to Iowa should also follow a move to the bullpen. If he can't pitch past the fourth inning, it would be futile to keep putting him out there every fifth day.
Hopefully we see some starts where he reaches five or six innings, as opposed to these short outings we keep seeing.
8. Josh Vitters, Iowa Cubs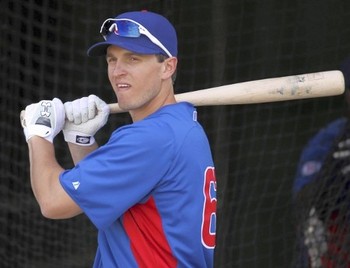 Last Month: 10 (plus-2)
Triple-A Stats: .261 AVG, 0 HR, 8 RBI, .310 OBP, 10 K, 5 BB
The bump up has more to do with a few young prospects being kept off the list as Vitters has cooled off considerably in Triple-A. But there is no doubt the talent is there.
Fans may be growing impatient with him, but he's had a steady climb up the ladder, having success at each stop before moving to the next. This is his first stop in Triple-A, so he is still getting adjusted.
He is only 22 years old and is getting his first taste in Triple-A. I'd say he is on a good pace.
7. Matt Szczur, Daytona Cubs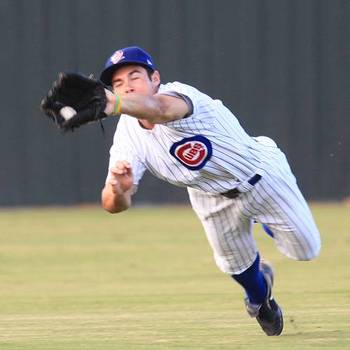 Last Month: 4 (minus-3)
Single-A Stats: .242 AVG, 0 HR, 6 RBI, 13 SB, 18 K, 13 BB, .351 OBP, 24 games
Szczur is finally getting into the swing of things after a devastatingly slow start, hitting .333 in his last 10 games with nine stolen bases. He won't hit for much power, but he showed he could, so maybe now that he is heating up we will see it.
6. Travis Wood, Iowa Cubs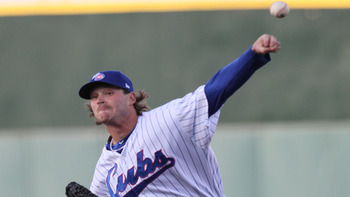 Last Month: Not Rated
Triple-A Stats: 1-3 W-L, 5.08 ERA, 28.1 IP, 30 K, 7 BB
In most cases, a pitcher with a career record of 11-10 through 39 games would not be considered a prospect, but because he is with the Cubs, he makes the list.
The Cubs hope the newly acquired Wood can get in a groove in Triple-A and join the Cubs rotation at some point in 2012. He has had success in the majors before, so there is no reason to think he can't be a successful middle of the rotation starter.
He struggled in his most recent start last night, going 5.0 innings and giving up five earned runs. Cardinals prospect Allen Craig had all five RBIs, and six-of-seven hits in the game came from the top three hitters in the order.
Hopefully he can get it back on track this upcoming weekend.
5. Austin Kirk, Daytona Cubs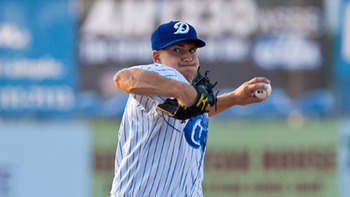 Last Month: Not Rated
Single-A Stats: 1-0 W-L, 1.53 ERA, 29.1 IP, 15 K, 7 BB
Left-handed pitcher Austin Kirk may not be any too many organizations radars, but he is off to a great start in Single-A Daytona after a 2011 filled with impressive performances.
He's held lefties to a .194 average so far this season and righties to a similar average. While I can't stress enough that it is still early after one month, opposing hitters are hitting .50 points worse than in previous years. If he can hold hitters to a considerably lower average, we should be a big jump from his 2011 numbers.
Hopefully he can increase his strikeouts and add a few wins while a member of the struggling Daytona Cubs.
4. Welington Castillo, Chicago Cubs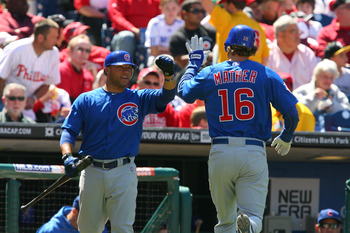 Hunter Martin/Getty Images
Last Month: 7 (plus-3)
Triple-A Stats: .320 AVG, 2 HR, 8 RBI, .435 OBP, 4 2B, 12 K, 8 BB
Castillo is off to a solid start in Triple-A and is currently in Chicago filling in for the injured Steve Clevenger. Castillo is primed for an opportunity in the big leagues, and that will come this year if he can continue to play well in Triple-A.
So far, he is hitless in seven at-bats but has only played in two games.
3. Brett Jackson, Iowa Cubs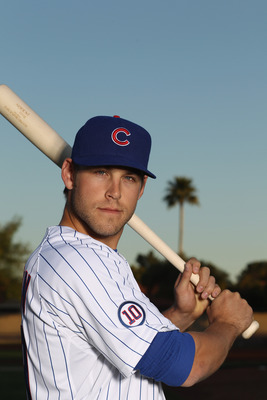 Ezra Shaw/Getty Images
Last Month: 1 (minus-2)
Triple-A Stats: .236 AVG, 2 HR, .343 OBP, 16 BB, 29 K, 8 RBI, 4 SB
Iowa Cubs outfielder Brett Jackson is slowly getting out of the slump he's found himself for the past two weeks, seeing his average fall nearly a full point over the course of the month. It's still early, but Jackson has been through Triple-A once already, so he should turn it around soon.
Either way, the Cubs are not rushing him as they have several solid short-term options in the outfield.
2. Rafael Dolis, Chicago Cubs
Hunter Martin/Getty Images
Last Month: 8 (plus-6)
MLB Stats: 1-1 W-L, 3.38 ERA, 10 games, 2 K, 8 BB, 1.20 WHIP
Dolis is off to a good start in his first full season with the Cubs. He is pitching in late-inning situations, and it is obviously still something he is getting used to doing.
He has an opportunity to earn a major role in the bullpen and could emerge as a valuable late-inning reliever.
1. Anthony Rizzo, Iowa Cubs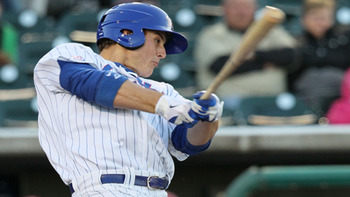 Last Month: 3 (plus-2)
Triple-A Stats: .384 AVG, 7 HR, 23 RBI, .427 OBP, 18 K, 6 BB
Rizzo is off to an unbelievable start this season and is well on his way to Chicago in the near future. He's seeing the ball very well and could ultimately force the Cubs to move Bryan LaHair to the outfield or to another team for pitching help.
LaHair is as hot as anyone in April, and there is no reason to rush Rizzo to replace a struggling bat. The Cubs are excited for the future, but they won't rush something that isn't quite ready with the change of one hitter in the lineup.
It's going to take some time.
Keep Reading

Chicago Cubs: Like this team?