Los Angeles Galaxy vs. Portland Timbers: 6 Things We Learned from L.A.'s 3-1 Win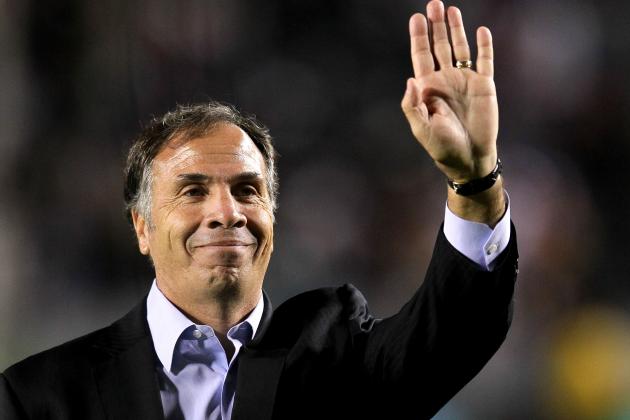 Stephen Dunn/Getty Images

Well, would you believe this: Bruce Arena's Los Angeles Galaxy still have a pulse.
As in, they still know how to win games. In all honesty, this was a pillow fight between the G's and John Spencer's Portland Timbers, but after going down a goal early, Los Angeles left it late and won by an unsurprising scoreline: 3-1.
Hasn't that scoreline been like an old friend? And with every outcome, there are lessons to be learned and conclusions to be written.
With that said, here are six things we learned from Saturday's contest between the Galaxy and Timbers at the Home Depot Center in Carson, Calif.
Begin Slideshow

»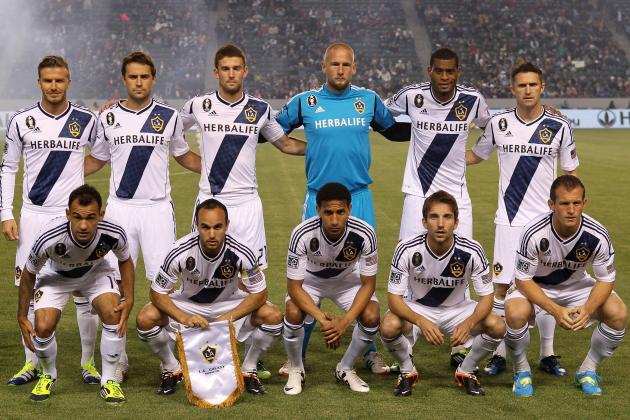 Stephen Dunn/Getty Images

It's only one game, but the center-back combination of David Junior Lopes and Tommy Meyer seems to be the answer to the issues regarding the Galaxy's defensive problems.
Save for two mistakes—a failed offside trap that sent Kris Boyd loose on Portland's only goal and a howler by Lopes that nearly gave Boyd a brace—Meyer and Lopes settled down and kept Boyd and Darlington Nagbe at bay for the latter stages of the match.
The longer Lopes and Meyer work together, there will be a chemistry that will help improve the prospects of a shutout.
On the other hand, Lopes could have possibly been brought in to give Arena time before the transfer window opens up and a more competent center-back is snapped up. Still, this is a start.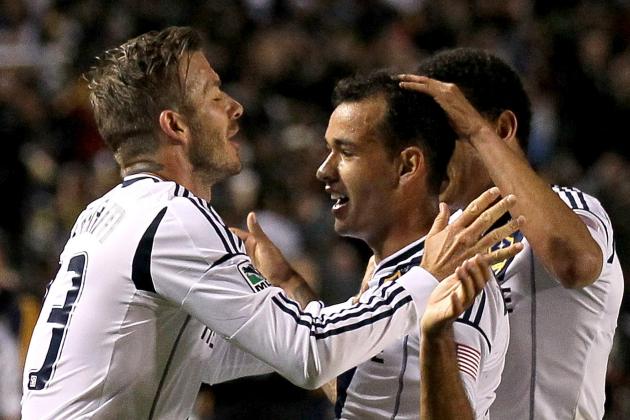 Stephen Dunn/Getty Images

It was only against Portland.
Bottom-of-the-Western-barrel Portland, at that, but Juninho has possibly returned to his former self from last year.
The young Brazilian from Sao Paulo had his best game in a while, disrupting the midfield in the second half, building some good sequences and creating space in the 83rd minute for the go-ahead goal.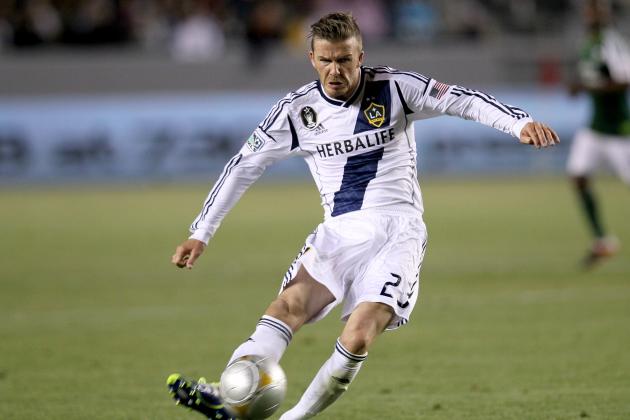 Stephen Dunn/Getty Images

Readers, you have to admit this: When David Beckham creates space, it's pretty much game over if you're a goalkeeper like embattled Portland netminder Troy Perkins.
In the first minute of second-half stoppage time, Landon Donovan delivered a through ball to Beckham, who showed the 21,000-plus in attendance that he still has it.
Beckham will need to stay healthy and deliver more of those as the season goes on.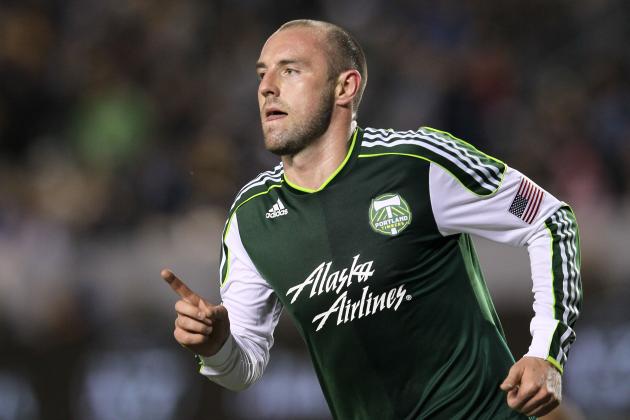 Stephen Dunn/Getty Images

Poor Kris Boyd. Even though he did score a goal in the 23rd minute of play which was offside, he could have had a brace a few minutes later but was called for offside then.
Boyd did have a good first touch on that would-be goal, and it did look like he was onside. It was a tough break for Boyd, who also was carded early in the 14th minute of play.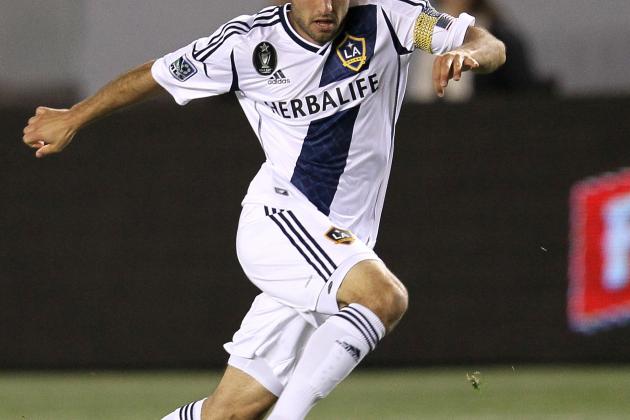 Stephen Dunn/Getty Images

Landon Donovan is the captain of the Galaxy for a reason: He creates chances, and he can finish. An equalizer in the 44th minute gave LA hope, and in the first minute of stoppage time, he found Beckham to lay the hammer down.
But it wasn't just the captain. Every player on the team contributed to the scoreline. The Galaxy won 62 percent of their duels for the ball, won the possession battle 52.5 percent to 47.5 percent, had more attempts on goal (17 to eight) and had more open-play crosses (21 to 18).
Still, credit is due to the leader of the team. Outstanding performance from Donovan.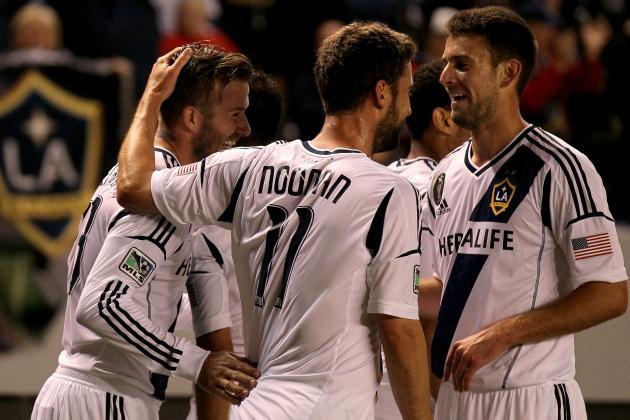 Stephen Dunn/Getty Images

The bottom line for the Los Angeles Galaxy is that they are out of the Western Conference cellar for one week and will need to keep on winning ball games to remain out of the doghouse for the rest of the year.
This was a badly needed win by a ballclub searching for its identity, and this is a key step in returning to contention for a spot in the 2012 MLS Cup playoffs. The next step: consistency.