2012 NFL Free Agents: Grading the Top 8 Players Left on the Market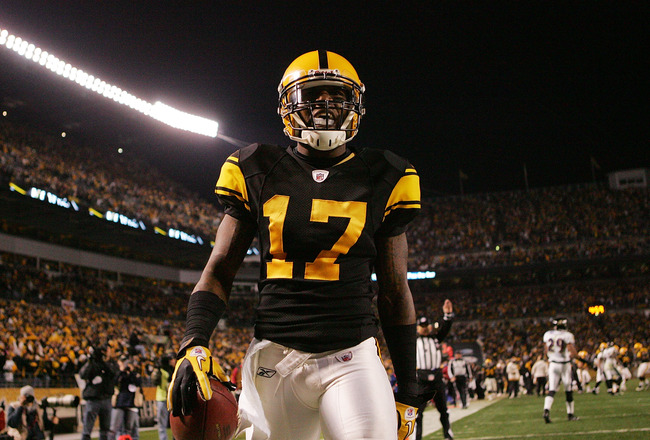 Jared Wickerham/Getty Images
Peyton Manning is a Denver Bronco. Mario Williams is in Buffalo, Tim Tebow is a New York Jet, and Sean Payton is suspended for the upcoming season.
Yes, it certainly has been a crazy NFL offseason.
As we near the draft and the notable free agents wane, there are still plenty of names out there that can help your favorite team.
Here is a list of the eight best players still available.
8*) Mike Wallace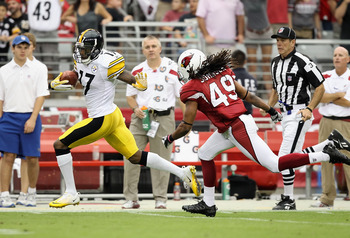 Christian Petersen/Getty Images
Through his first three seasons with the Pittsburgh Steelers, Mike Wallace has been one of the most productive receivers in the history of the game.
One of the NFL's most dangerous deep threats since the day he was drafted, Wallace has recorded between 756 and 1,257 yards with at least six touchdowns in all three seasons. The burner from Ole Miss would have been one of the hottest names on the market if he was not a restricted free agent.
Ben Roethlisberger's favorite target was off to a blistering start before his production slipped noticeably in the second half. However, the slip can be attributed to the to emergence of Antonio Brown and injuries to both the offensive line and Ben Roethlisberger.
Wallace earns the asterisk in part because of the "restricted" tag. He is most likely to not find a new home because he wants more money than Larry Fitzgerald.
7) Desmond Bryant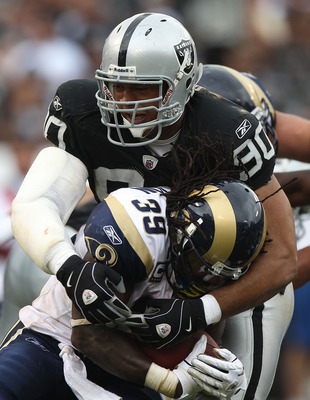 Jed Jacobsohn/Getty Images
The Oakland Raiders defensive tackle recorded a career-high five sacks in 2011.
At 6'5" and 290 pounds, Bryant is capable of playing across the defensive line as a big, versatile body.
Still only 26 years old, he will find a team somewhere and will be an effective role player.
6) Marcus McNeill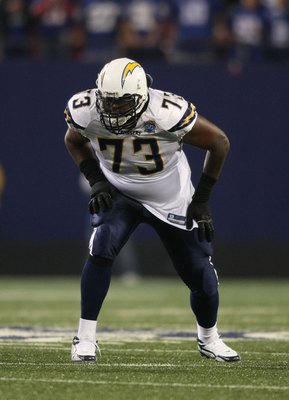 Nick Laham/Getty Images
Not long ago, Marcus McNeill was considered one of the top young tackles in the NFL. With 18 games missed via injury in the last two seasons, McNeill is suddenly having trouble finding a job.
A once-dominant San Diego Chargers offensive line now looks suddenly frail. They need every lineman they can get, and McNeill needs a team.
Expect the two to sides to come together on a one-year deal.
5) Amobi Okoye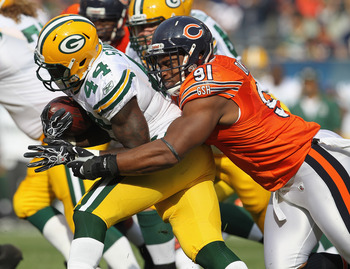 Jonathan Daniel/Getty Images
The youngest player ever selected in the NFL Draft, Amobi Okoye has not quite lived up to the expectations that made him the tenth-overall pick by the Houston Texans in 2007.
In his first season with the Chicago Bears, Okoye had his best season since he was a rookie, recording four sacks.
Okoye is still only 24 years old and is still an athletic 292 pounds. He will catch on with someone, perhaps the Cincinnati Bengals, who he was reportedly visiting on Monday.
4) David Hawthorne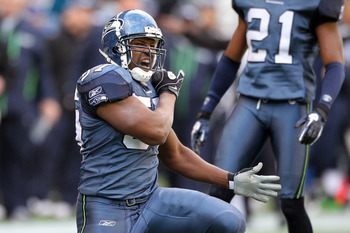 Otto Greule Jr/Getty Images
Seattle Seahawks free-agent David Hawthorne is the best young linebacker left in free agency. The 26-year-old recorded at least 100 tackles in each of the last three seasons and had 12 combined interceptions and forced fumbles.
A similarly productive player, Curtis Lofton, flew under the radar all the way to a five-year deal with the New Orleans Saints.
Hawthorne could be signing a comparable deal soon.
3) Cedric Benson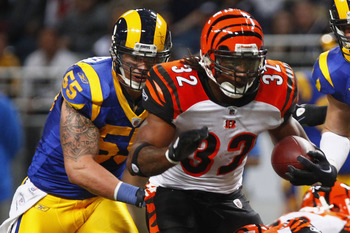 Whitney Curtis/Getty Images
Cedric Benson is the most proven offensive commodity left on the free-agent market.
Benson has been the model of consistency since signing with the Cincinnati Bengals—at least on the football field. The bruising back has recorded 1,000 yards in each of his three years in Cincinnati, peaking with 1,251 in 2010.
Maybe it's the off-field troubles, or maybe it is the fact that he is a 29-year-old power back that has Benson without a team. But someone could get a steal if he is still in prime form.
I believe the New England Patriots won a Super Bowl with a former Bengals power back deemed past his prime.
Another Corey Dillon, anyone?
2) Lardarius Webb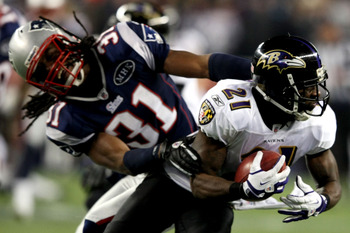 Al Bello/Getty Images
Lardarius Webb was once seen by Baltimore Ravens fans as a screw-up, but he grew by leaps and bounds in his third season.
Webb played the best football of his career, setting highs in tackles, interceptions and forced fumbles as well as recording his first pick-six. Apparently all that was good for was to make him the best free-agent cornerback left as the calendar nears April.
There was a time when all of Baltimore cursed his name. They could be begging for him to come back if he signs elsewhere.
1) London Fletcher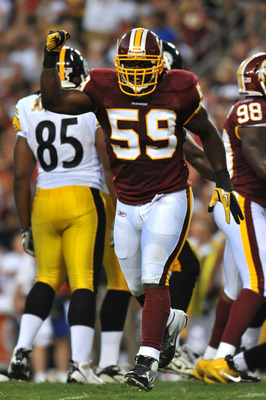 Larry French/Getty Images
Two things get better with age—fine wines and London Fletcher. In his sixth season with the Washington Redskins, Fletcher set a career-high with 166 tackles at the ripe-old age of 36.
One of the most dependable linebackers in the NFL, the last time Fletcher did not record 100 tackles, people were preparing for the impending world destruction known as Y2K.
The end of the world couldn't stop Fletcher 12 years ago, and I'm pretty sure it won't stop him this time around in 2012.
Expect the 14-year linebacker to suit up for another season and spend it demolishing ball carriers.
Alexander is a featured columnist for BleacherReport.com You can follow Alexander on twitter @thesportsdude7 or become a fan on his bleacher report profile.
Keep Reading