Baltimore Ravens: Top 5 Plays of the 2011 Season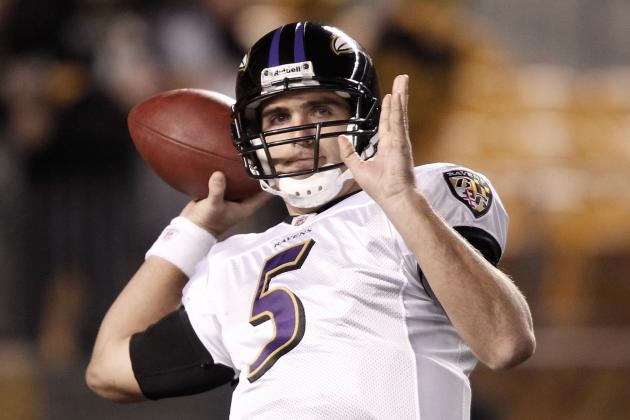 Jared Wickerham/Getty Images

While the 2011 NFL season has been over for more than a month now, it's never too late to look back at the top plays of the season.
One team that had many exciting and game-changing plays was the AFC North champion Baltimore Ravens.
From the opening week beat down of the Pittsburgh Steelers to the heartbreaking loss to the New England Patriots in the AFC Championship Game, there was no shortage of spectacular plays for Baltimore.
Here are the top five plays of the Baltimore Ravens' 2011 season.
Begin Slideshow

»
While the Ravens lost this game 22-17, it was certainly a spectacular play by Rice.
The Ravens rarely do trick plays like this one, so it was definitely something different for Ravens fans.
The Houston Texans were driving down field and were on the verge of tying the game at 20 with just under two minutes to go.
However, safety Ed Reed picked off quarterback T.J. Yates, starting the "REEEEED" chants across M&T Bank Stadium.
The interception sealed the game for Baltimore and sent the team to the AFC Championship Game.
On Baltimore's first possession in a week 17 matchup against the Bengals, running back Ray Rice took a handoff 70 yards for a touchdown.
The touchdown set the tone for the game, as the Ravens clinched the AFC North title in a 24-16 victory over Cincinnati.
Okay, this is obviously not one single play.
But, the week one victory over the Steelers was filled with big plays by Baltimore, from the opening drive touchdown catch by Anquan Boldin, to the numerous game-changing plays by the defense.
Enjoy.
There isn't really much debate here.
Quarterback Joe Flacco led a game-winning 92-yard drive to beat the Steelers in Pittsburgh. The win set the tone for the rest of the season, as the Ravens went on to win the division title.