Roger Federer: The Other Side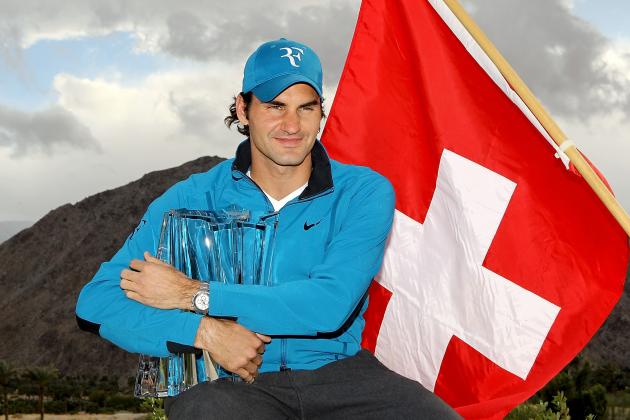 Matthew Stockman/Getty Images

Roger Federer is known as a demigod on court, with his light touch, fluid strokes and poetic movement. But besides his tennis, Roger has made fans by how he acts off court. He is humble and witty. One can watch his matches for ages, but what I find the most enjoyable is listening to him in press conferences. You never know what the Fedex Express is going to do or say next.
Note: these are just my Top 10 picks. If you happen to find an even better one, please feel free to post it in the comments!
Begin Slideshow

»
After finally getting his first win in Cincy (defeating Roddick in the finals), he didn't mind gloating a little about it—and why should he?
"…I just sit on the couch and watch." That's just sick, Roger…
Oh, we know, Roger…we know!
Too private a question asked by the reporter, but not to worry…Roger knows how to handle it.
Yet another mundane question from the media, but Roger's response makes me happy that the question was asked in the first place.
I never get sick of Roger's sarcasm—it's like a different language.
Roger himself couldn't believe that he got that unforgettable 'tweener winner against Djokovic.
What a naughty boy—definitely one of my favorites!
This may not be taken as a real press conference, but come on—how can you not love this?
The top three were hard to rank, but this has to be my all-time favorite. This isn't an actual interview, but I couldn't help putting this as numero uno.
Their laughs and facial expressions are so cute that you can't help but laugh along with them!