25 Biggest Sore Losers in Sports History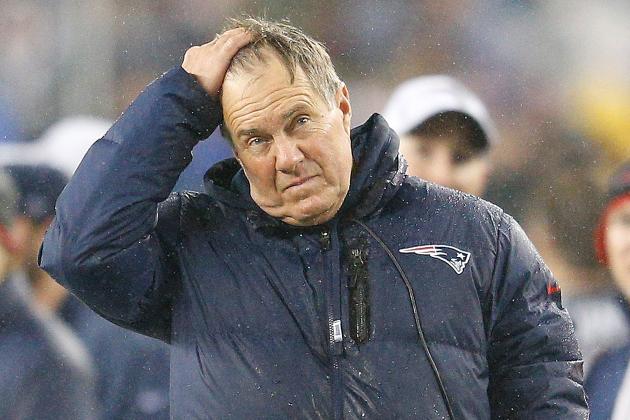 Jim Rogash/Getty Images

Nobody likes to lose, and in all honesty, it is difficult to always be the most gracious loser.
But, there is also a line that should never be crossed.
This is the line between amateur and professional, child and adult—this is the line that no professional athlete should cross.
In the heat of the moment, it is not the greatest athletes that shine through, but the best people. These are the athletes that gain the respect of the spectators after the game is over and they have retired.
Here are the top 25 worst sore losers in sports history.
Enjoy.
Begin Slideshow

»
Go to 7:42
In 1991, the Chicago Bulls, lead by Michael Jordan, beat the Detroit Pistons, who went to the NBA finals the previous two seasons. The Pistons had beaten the Bulls in the three previous playoff series.
With almost eight seconds remaining, the Pistons walked off the court during a time out, without shaking the Bulls' hands and congratulating them.
They didn't call them the bad boys for no reason.
After going down two sets to love at the 2012 Australian Open, instead of regrouping and evaluating what had gone wrong, Marcos Bagdadis took his anger out on his equipment.
It's always the racquet's fault.
He smashed his racquet and then three more. Does he know how much those cost??
After a 0-0 tie with Algeria at the 2010 World Cup, Wayne Rooney went to the camera after the game and aired his opinions of the British fans.
Sure, they were angry. England just tied Algeria! That is not supposed to happen.
Does Rooney not understand why they are booing? Maybe he should have done a better job and scored!
Classless.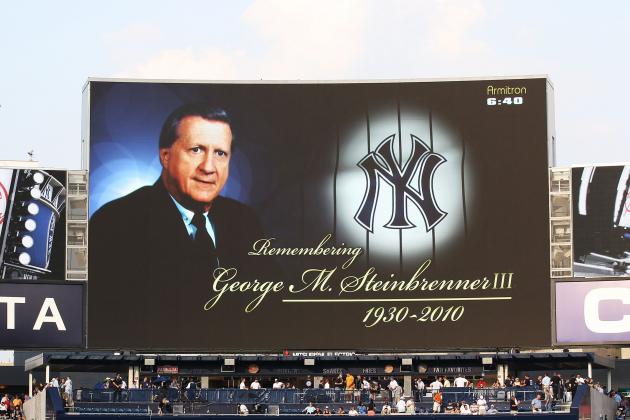 Al Bello/Getty Images

In addition to his general bitterness towards the world after a loss, George Steinbrenner has had a couple of nice outrages at players, managers, and front office personnel when the Yankees lost the World Series.
One great story comes from after a loss to the Los Angeles Dodgers in the 1981 World Series in Los Angeles, when George punched a wall and broke his hand. He lied to everyone and told them he beat up two Dodgers fans in the elevator.
I'm not sure which story is worse.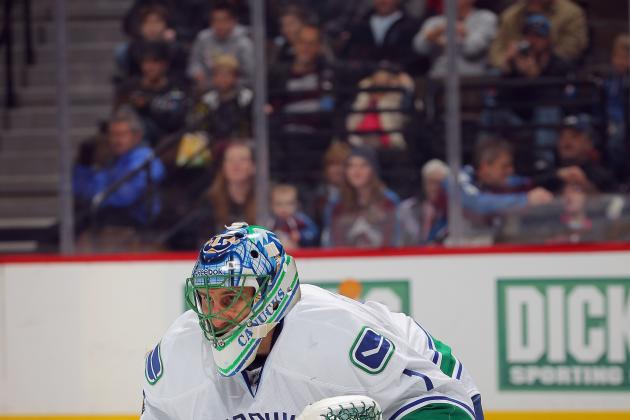 Doug Pensinger/Getty Images

"You can ask anybody, my friends and my family, they will tell you that any time I am involved in anything, I want to be the best and when I lose I am not a happy camper."
Those are the words straight from the goalie's mouth.
I suppose it is that killer instinct that has made Roberto Luongo so good, but I wouldn't have wanted to be near him after they lost the Stanley Cup.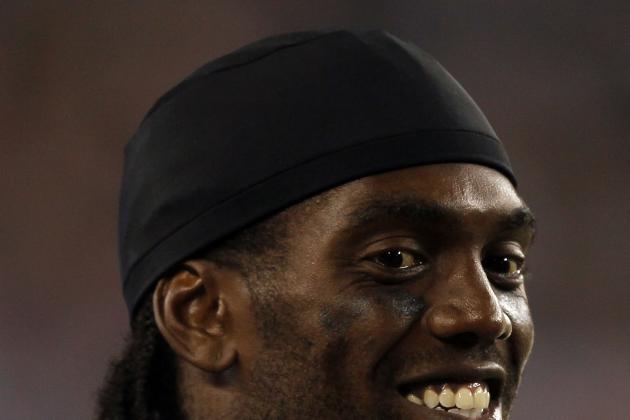 Jim Rogash/Getty Images

During the last game of the 2004 regular season, Randy Moss left the field against the Washington Redskins because he didn't think his team would recover the onside kick.
Besides his general negativity and attitude towards his teammates and life in general, that was a horrible move.
He showed that he cannot take a loss too well or have enough sense to lose with his teammates.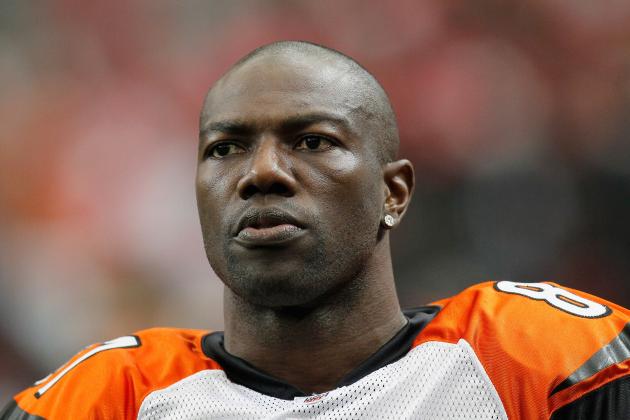 Kevin C. Cox/Getty Images

Whether he is going after Jessica Simpson for getting too close to Tony Romo or yelling at his offensive coordinator, Owens finds a way to mess with a team.
He single-handedly tore apart three separate quarterbacks, and while raising their level of play, he was also their ultimate downfall.
He is a selfish individual who's self-serving attitude ruins teams.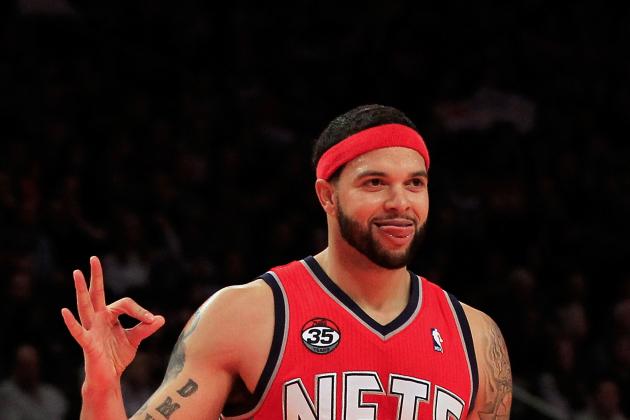 Chris Trotman/Getty Images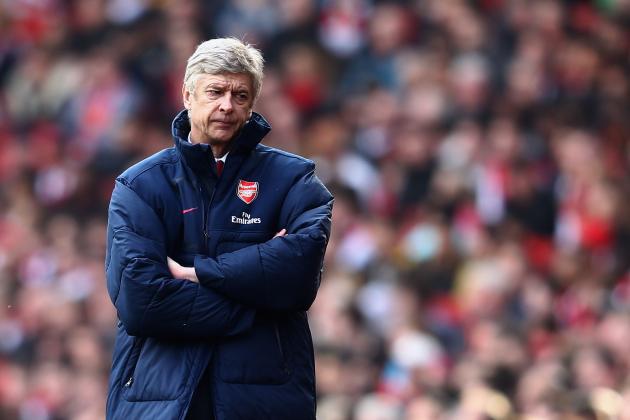 Clive Mason/Getty Images

After losing to Tottenham 2-1 in October 2011, Wenge refused to shake hands with Tottenham coach Clive Allen.
Wenger, though, was quick to defend his own actions, saying, "I shook the hand of the manager and the assistant manager. How many hands do I have to shake? Is there a prescription? He wanted to make himself the story."
Sounds like rationalization to me.
At the 1995 Wimbledon, American Jeff Tarango began arguing with the chair umpire over whether or not he had hit an ace.
After a few seconds of arguing, fans got under Terango's skin enough to warrant him to tell them to shut up. The umpire didn't like that and gave him a warning.
All hell broke lose when he gave him another warning for arguing with the umpire. He stormed off and gave us a great reality-TV-type moment.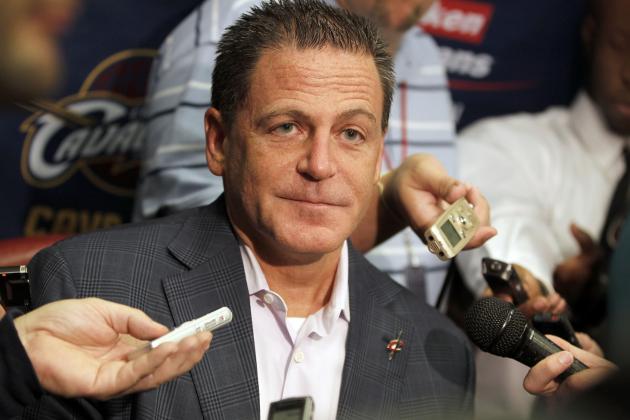 Gregory Shamus/Getty Images

The biggest loss that the Cleveland Caveliers owner Dan Gilbert experienced was after he lost his star and money maker LeBron Jams to the Miami Heat.
In an open letter to James and the city of Cleveland, Gilbert called James a quitter and said that the Cavaliers would win a title before the Heat.
It was a bitter attack from a small man who was clearly upset about losing the man who brought him to the top.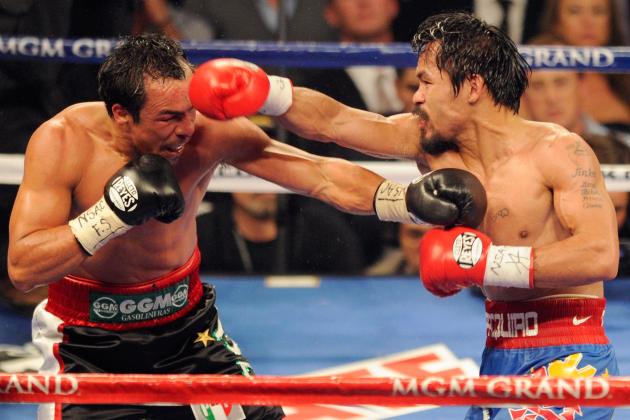 Ethan Miller/Getty Images

After losing to Manny Pacquiao for the second time, Marquez had strong words about who should have won the fight.
"This is the second robbery of the two that we had, and I think this was even more clear than the first," Marquez said. "We won with the clearer punches. The audience protested because they saw us win again. I thought I got robbed. It happens again and again. I don't know what else I can do to win."
He was fighting close to his home turf, what do you expect the crowd to think?
Wait, this is because they lost the Stanley Cup? You sure?
Yes, these riots ensued because the city of Vancouver lost the Stanley Cup in game 7 against the Boston Bruins. They lost on their home ice, prompting this violence and destruction.
Remember, this wasn't the players who were the sore losers, but the thousands of insane irrational fans.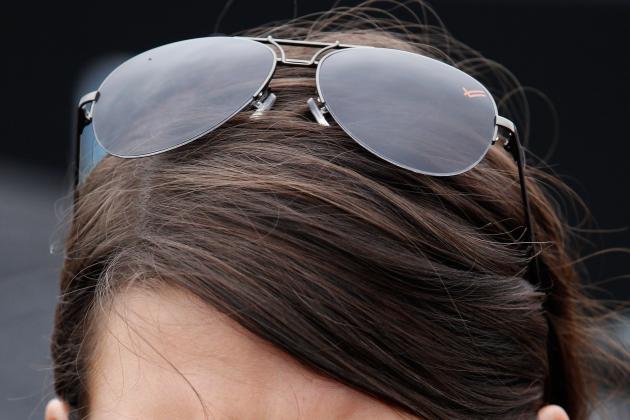 Tyler Barrick/Getty Images

Apparently, it is never Danica Patrick's fault.
She has blamed her equipment, crew team, and now her fellow drivers.
After crashing in the second lap of this year's Daytona 500, Patrick called out her teammate Cole Whitt as a "pusher" leading to the multi-car crash.
Maybe you're just not that good Danica...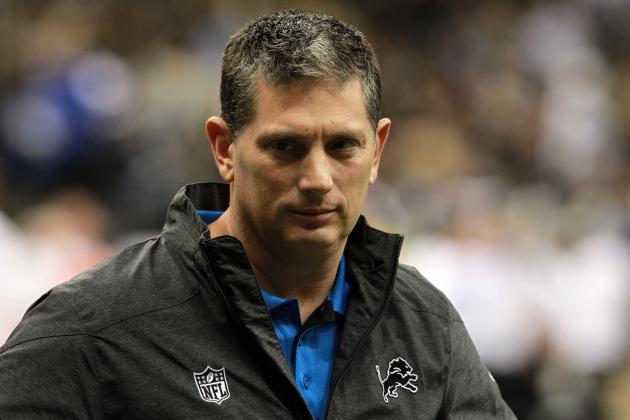 Ronald Martinez/Getty Images

After a home loss to the San Francisco 49ers, Jim Harbaugh and Jim Schwartz came to the middle of the field for the customary handshake.
It went awry when Harbaugh apparently shook his hand a bit too hard.
I understand it was an annoying loss, but he overreacted just a tad. It lead to a "brawl" where both coaches had to be held back. Clam down children.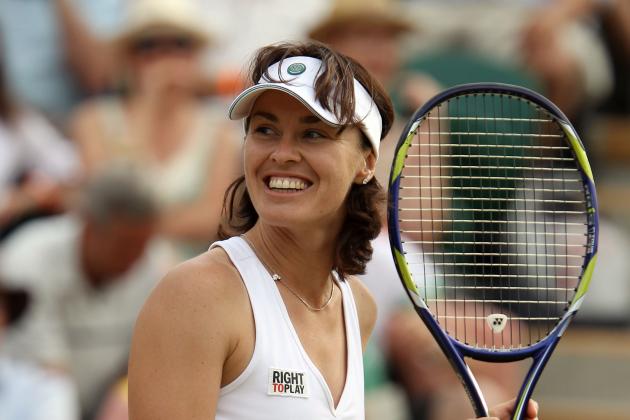 Clive Brunskill/Getty Images

At the 1999 French Open final, a 19-year-old Hingis was dominating then 29-year-old Steffi Graf in the final.
As the momentum of the match shifted Graf's way, the flustered Hingis argued with the chair umpire over calls and lost the crowd.
Eventually, Graf prevailed in three sets. Hingis stormed off, before her mother ushered her back onto the court for the final ceremony.
She was the epitome of a child acting like a sore loser.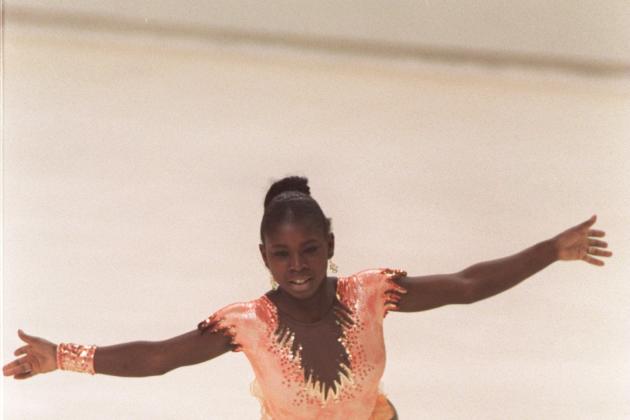 Chris Cole/Getty Images

At the 1994 World Figure Skating Championships in Chiba, Japan, hometown favorite Yuka Sato took the gold much to Bonaly's chagrin.
She eventually went onto the podium and accepted her silver medal before taking it off and holding it in her hand. The crowd booed her in disapproval.
She was anything but a gracious loser.
During the UK Championship quarterfinal against Stephen Hendry, Ronnie missed a pot and walked off, calling it a bad day at the office.
He knew he was not going to win and mysteriously came over to Hendry after his shot and walked off. The announcers were besides themselves and the fans couldn't believe what they were seeing.
Great job keeping with it...
On the verge of being swept, Lamar Odom and Andrew Bynum played thug against silent assassins Dirk Nowitzki and JJ Barea, drawing flagrant fouls and ejections.
The NBA came down hard on Bynum, suspending him, while Odom was ironically traded to the Mavericks.
It was completely unnecessary and a disgrace to the NBA.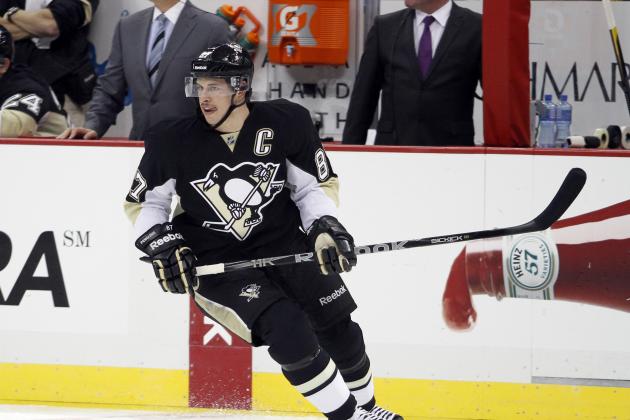 Justin K. Aller/Getty Images

Sidney Crosby apparently didn't see some of the Detroit Red Wings before leaving the ice after the game 7 defeat of the 2008 Stanley Cup finals.
This wasn't good enough for the alternate captain at the time, Kris Draper, who said, "Nick (Lidstrom) was waiting and waiting, and Crosby didn't come over to shake his hand. That's ridiculous, especially as their captain, and make sure you write that I said that!"
Crosby is certainly polarizing, and that is one of the reasons why.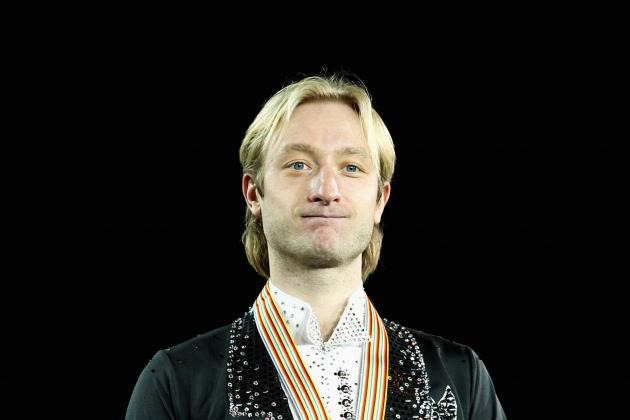 Dean Mouhtaropoulos/Getty Images

The silver medalist at the 2010 Winter Olympics was not satisfied with his second place finish.
After losing the gold to Evan Lysacek, Plushenko went to the media and aired his grievances.
"I was positive I won," Plushenko said through an interpreter. "I suppose Evan needs a medal more than I do. Maybe it's because I already have one."
Who knew the world of competitive skating was so catty...
When you get cheated for a foot fault and then two years later lose a point for yelling while the ball is still in play, you are bound to have an outburst or two.
Serena Williams, one of the world's best female tennis players, for all her talent, has a hot head. After losing to Samantha Stosur at the 2011 U.S. Open, she refused to shake the chair umpire's hand after she felt that she was once again cheated.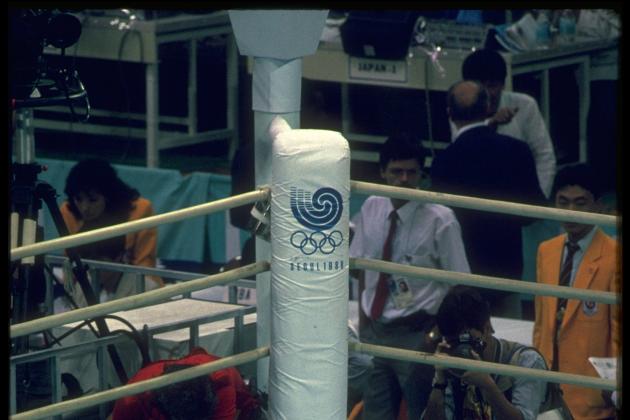 Preben Soborg/Getty Images

The former South Korea boxer took the idea of a sit in protest to a whole new level.
After a controversial 4-1 defeat at the hands of Aleksandar Hristov of Bulgaria, Byun sat by himself in the ring for over an hour. Eventually, match officials turned the lights out and left him in darkness.
He is a child.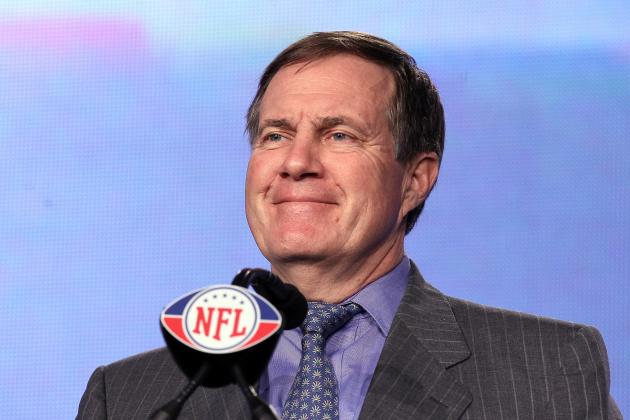 Elsa/Getty Images

Throughout the 2007 season, Bill Belichick's Patriots won 18 times, with each resulting in a hardy handshake and a "good luck on the rest of the season coach".
But, with seconds remaining and the perfect season not so perfect anymore, Belichick walked off the field with only a few seconds left, running and hiding into the locker room.
Stay classy Mr. Belichick.
Up 3-2 with a minute left in his bronze medal match, Matos took too much injury time, trying to run out the clock. This backfired and he was disqualified for staling.
Matos went berserk and kicked referee Chakir Chelbat of Sweden in the face.
Surprise, surprise, he and his coach were banned from the sport for life.
After losing to the Orlando Magic in the Eastern Conference Finals, instead of doing the whole "good game....." handshake formality, James stormed into the locker room, angry and upset.
I'm sure all of his teammates were equally upset at the outcome, but James was too good to stay and do the right thing.
Shameless plug alert!
Follow me on Twitter @AustinSchindel for Swagger news and sports commentary