The Best Bald Guys in Sports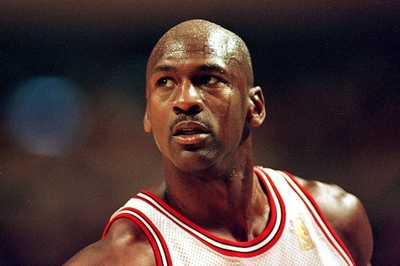 We're making bald awesome again.
Whether you lost it because you shaved it off or because you have bad genes, this is a list honoring the best in bald from the wide world of sports.
There are athletes, both active and retired, analysts, and even a commissioner.
Someone needs to stand up for those men out there with no hair. My dad is one of them and I'm proud to protect his honor.
Here are the 25 best bald guys in sports.
Enjoy.
Begin Slideshow

»
Vaughn always teetered on the fence between power hitter and power eater.
After winning the 1995 AL MVP award, people were pretty sure he would stay on the hitter side. Wrong.
His enormous frame is complemented well by the bald look; if he had hair, he might look something like this.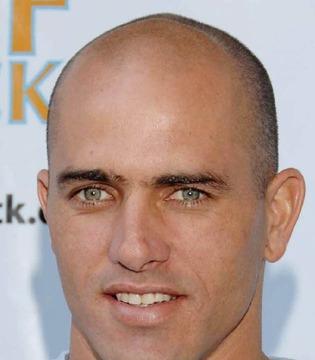 The all time great surfer has won countless competitions and awards for his work on the waves. After spending all day in my lab calculating wind resistance and other...math, I've come to the realization that his baldness lets him cut through the waves and last longer on his board.
If you believed any of that, you are either bald or gullible.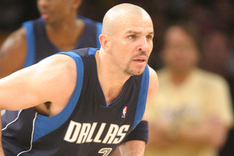 Thank god Jason Kidd decided to go with the bald look after sporting this hairdo for a short period.
At this point in his career, as solely a three-point shooter, the shaved head makes him look like an assassin. For all intents and purposes, this fits what he is trying to do.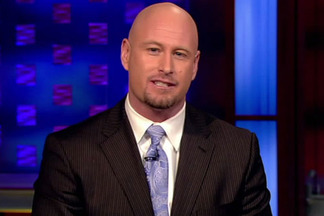 Trent Dilfer has become one of the most well respected NFL analysts on ESPN. After a career that included a Super Bowl amid complete mediocrity, Dilfer has found a nice home.
He has become the Professor X of the ESPN studios. He just knows everything.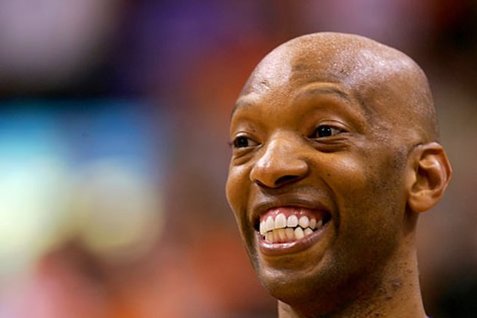 If you look at Sam Cassell for a long enough time, he looks like an alien. I'm not saying it is entirely because of his baldness, but I'm also not saying that it helps.
The former point guard and now assistant coach has a cartoon character like quality which could not be mistaken.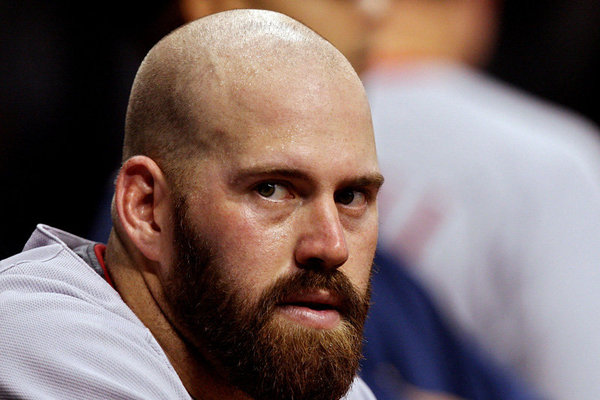 Youkilis rocks the no hair and beard look. With either a baseball hat or helmet on, most people cannot tell that he is in fact hairless.
The Red Sox third baseman is old school in every way possible. No wonder he likes to look like a lumberjack.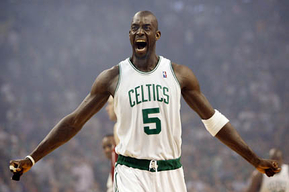 The funniest part about KG's bald head is that when he sweats, it looks like his head turns into a faucet. Since coming into the league, Garnett has never had a substantial amount of hair, and as he has gotten older, he has done away with it all together.
I'm going to miss watching him need a towel between every break in the action.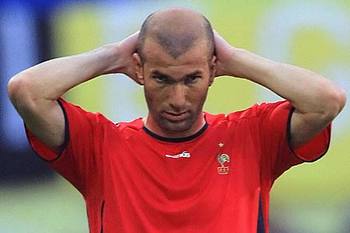 Sorry, Zinedine, you can touch your head all you want, but your hair is not coming back.
The Frenchman and soccer legend's hair began falling out, causing him to either let it grow in thin or just shave it off. I think he made the right choice.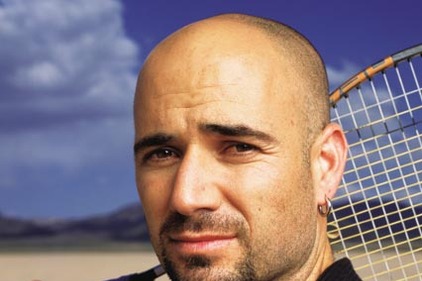 Andre Agassi, the former poster boy for his long hair and renegade attitude, eventually grew up, lost the wig, and went clean.
This look makes him seem a lot more mature, and a lot more...normal.
Hail to the '80s!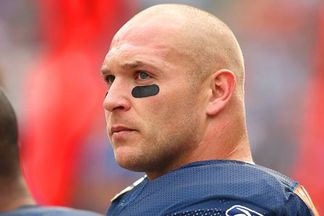 The black eye paint. The imposing body. The shaved head.
Classic.
Brian Urlacher, the Chicago Bears middle linebacker, does not get to show off his dome too often, but when he does, he looks like a beast.
I have no inclination to take him on as it is. With the shaved head, I want no part of him.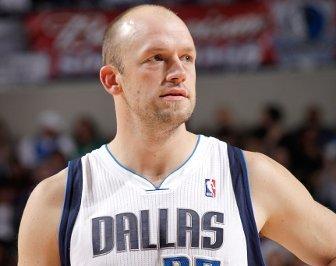 It wouldn't be so fun calling him "The Custodian" if he didn't actually look like a custodian.
The balding head and the un-athletic look/frame tell the story. He seems like the perfect candidate for the first NBA player to try wearing a toupee.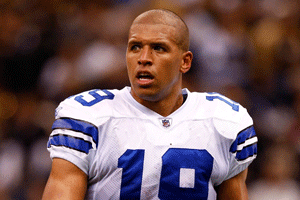 Football players are the last people that need to worry about how much hair they have on their head. I've seen guys like Troy Polamalu have their hair hang out the back of their helmets, and it doesn't look comfortable.
Cowboys receiver Miles Austin likes the clean shave, and it seems to be working out for him just fine.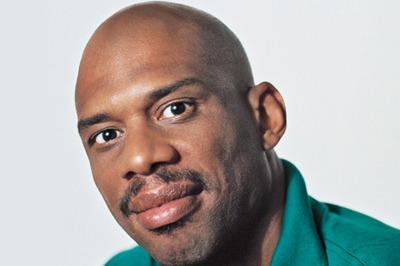 Abdul-Jabbar hasn't always been bald. In fact, he had a nice head of hair in college and his early days in the NBA.
The 7'2'' legend had the nerdy sports goggles and a shiny bald head which glared off the showtime lights of the The Forum.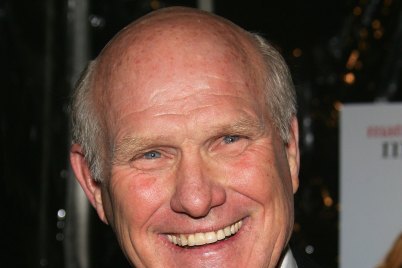 Terry Bradshaw has the good old, "I'm just getting old and losing every hair I have right down the middle."
Luckily for him, he is already on television, so it doesn't matter how much more hair he loses.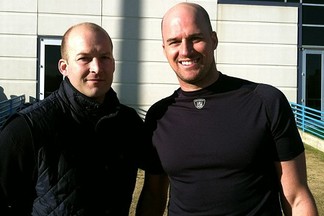 They get a tie here because genetically, they were both given a raw deal.
Matt Hasselbeck is still good enough to be an NFL quarterback, while his brother Tim is well...not. They put him behind the desk because that's where bad, smart former quarterbacks belong.
I wonder what their dad looks like?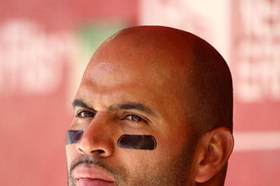 New home, new jersey, and same old bald head.
They call him "The Machine," so putting hair on it would just seem silly. I suppose there is some method to his madness, a method that I do not want to question.
In all seriousness, he is one of the best ball players of all time and an even better person.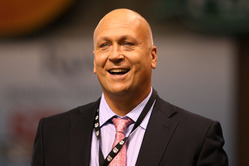 The real iron man still had some hair to help him get through the grueling seasons of non stop baseball. In retirement, he can now take it easy.
I suppose it's possible that the stress of the streak made it all fall out to begin with.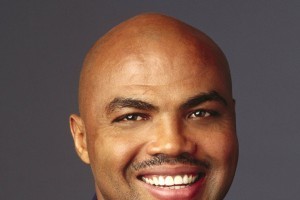 Sir Charles has been a cue ball for as long as we can remember.
Now an analyst, we are usually paying more attention to his mouth than his head, but it must not be forgotten that he is bald.
At the end of the day, we are still waiting to see what crazy thing he'll say next.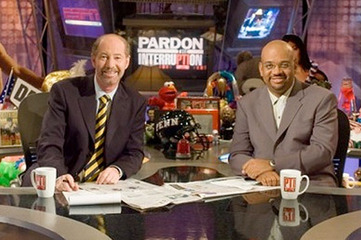 Mike Wilbon and Tony Kornheiser are another dynamic duo that get this shared spot for being essentially the same person.
Both are funny, entertaining, and when push comes to shove, have a great and level headed opinion on sports.
They make fun of Tony's baldness all the time. Wilbon just has to look in the mirror.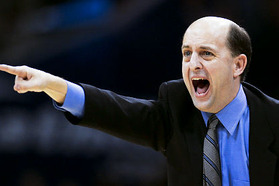 There was nothing more disturbing than when Jeff Van Gundy tried getting hair plugs that were not in the least bit attractive.
As a color commentator, we don't get to see him as much, which is no problem to me.
It is also well known that he wishes he had hair.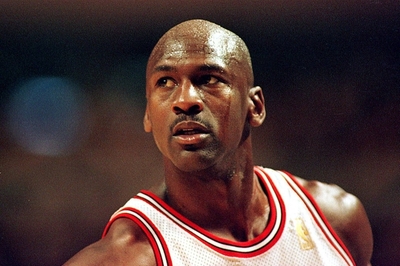 Michael Jordan usually doesn't finish No. 5 on any list about sports. Then again, this about the hair on his head and not what he can do on the basketball court.
Jordan had hair when he first came into the league, but once he went bald, his game took off.
This picture right here says it all.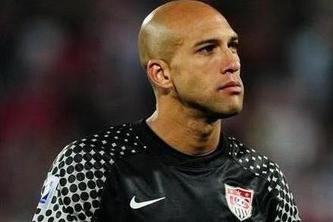 Timmy Howard is the anchor for the US Men's National Team.
He yells at his defensemen all the time, and besides being a great goaltender, he gets validation for doing so by looking like a badass.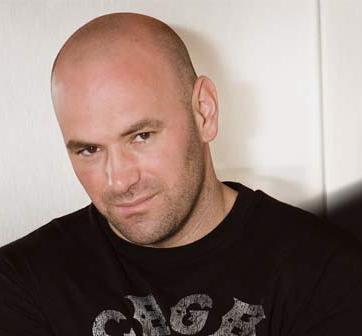 I am not a fan of MMA or UFC, but I respect Dana White to the utmost degree.
He has turned a sport that can easily be taken as savage and unwatchable to something that is now on the cusp of becoming one of the must see sports.
He is the face of UFC. That's one mean face.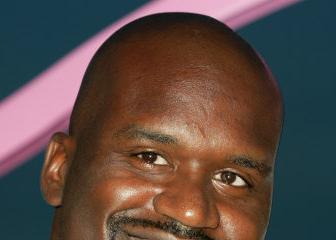 Shaq is larger than life, and his head is bigger than most.
The newly retired "analyst" now sits across from equally bald Kenny Smith and Charles Barkely as they discuss the NBA and disagree on just about everything.
Wow his head is big...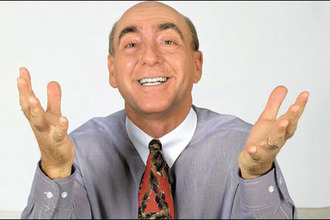 I can't believe it baby!!
No. 1 PTPer!!!
Dicky V is the most enthusiastic college basketball announcer, with Gus Johnson coming in at a close second.
Maybe he lost his hair while pulling it out in the midst of his exciting calls. Better theory: He's just an old dude.