Nebraska Football: The 10 Greatest Cornhuskers in NFL History
Brian Bahr/Getty Images

Nebraska fans struggle with a little mixed feelings regarding their relationship with the NFL. On the one hand, the Children of the Corn are immensely proud of Husker alums making their mark in the pros. On the other hand, the NFL connection makes a disturbing reminder to the Callahan era, where the NFL link was most prominently featured.
Still, Nebraska has a long history of players having professional success. Let's take a look at Nebraska's 10 greatest NFL products.
Begin Slideshow

»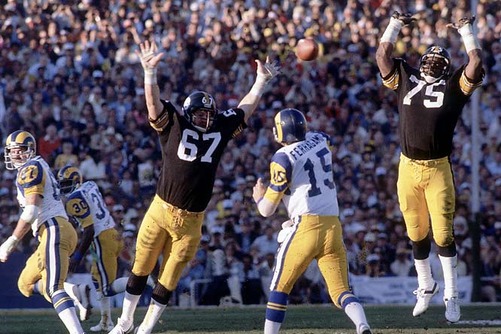 Image originally located at http://bit.ly/x5zW4Q
Ferragamo had a nine-year career in the NFL, plus an additional season in Canada. He threw for 11,366 yards and led the Los Angeles Rams to the NFC Championship in 1979, starting in Super Bowl XIV against Terry Bradshaw and the Pittsburgh Steelers. The Rams led through three quarters of the game, before falling to the Steelers, 31-19.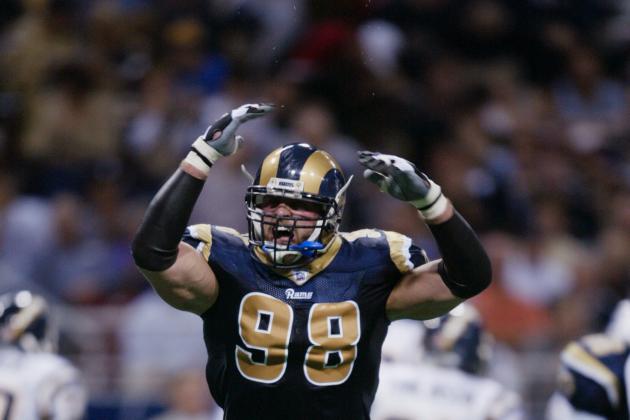 Elsa/Getty Images

Wistrom was the sixth pick in the 1998 NFL draft, taken by the St. Louis Rams. He played six seasons in St. Louis, and participated in two Super Bowls, winning Super Bowl XXXIV in 2000 against the Titans. He also played three seasons with the Seattle Seahawks. During his career, Wistrom notched 416 tackles and 53 sacks.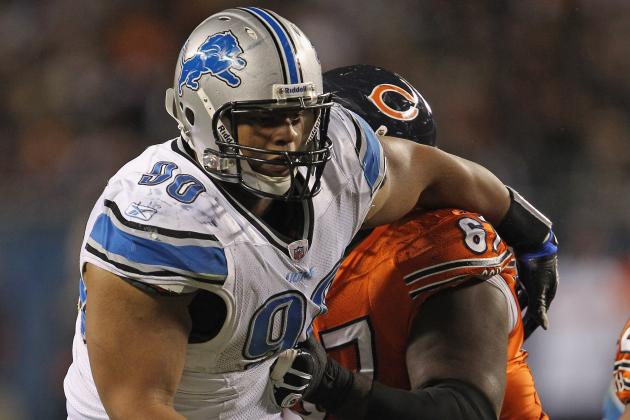 Jonathan Daniel/Getty Images

Too soon? Probably too soon. But even in his short career, Suh has had an impressive impact in the NFL. He was the second pick overall in the 2010 NFL draft, and was voted as a Pro Bowl starter in his rookie year. He was also voted as a Pro Bowl alternate in 2011. In two seasons (in which some games he missed due to injury or suspension), Suh has tallied 102 tackles and 14 sacks.
Still, you're right. Probably too soon.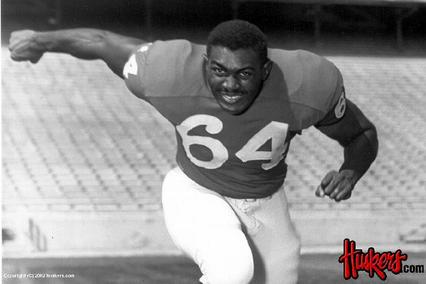 Image originally located at http://bit.ly/zMmNMf
Brown was elected to the Pro Football Hall of Fame in 2004. He was the second overall pick in the 1964 draft, selected by the Philadelphia Eagles, and played 10 seasons with the Eagles, Rams and Raiders. He was named to the NFL's All-Decade team for the 1960s, and won the NFL/NFC's Offensive Lineman of the Year award three times.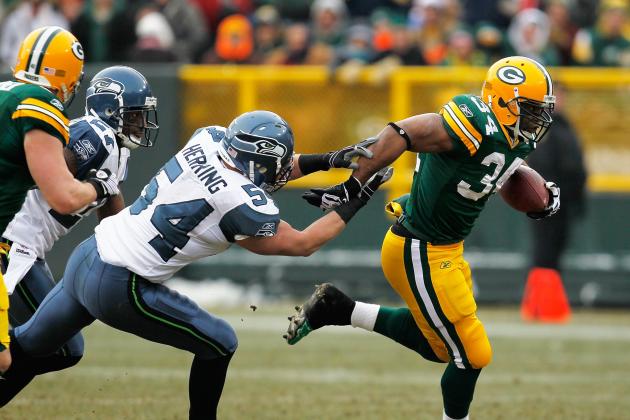 Jonathan Daniel/Getty Images

Green was a third-round draft pick in the 1998 NFL draft, selected by the Seattle Seahawks. In a move that should have been no surprise to long-suffering Seahawks fans, Green was traded in 2000 to the Green Bay Packers after being unable to unseat Ricky Watters as a starting tailback.
Once Green got to Green Bay, he was a Pro Bowl player every year from 2001 to 2004. He holds both the single-season and career rushing records for the Packers, accumulating a total of 9,205 yards and 60 touchdowns in his NFL career.

Image originally located at http://bit.ly/zLETeq
Lyman was voted into the Pro Football Hall of Fame in 1964. During his 12-year professional career, he won four titles, two alongside fellow Nebraska Hall of Famer Guy Chamberlain with the Canton Bulldogs. In his 16-year football career spanning college and the pros, Lyman's teams only had one losing season.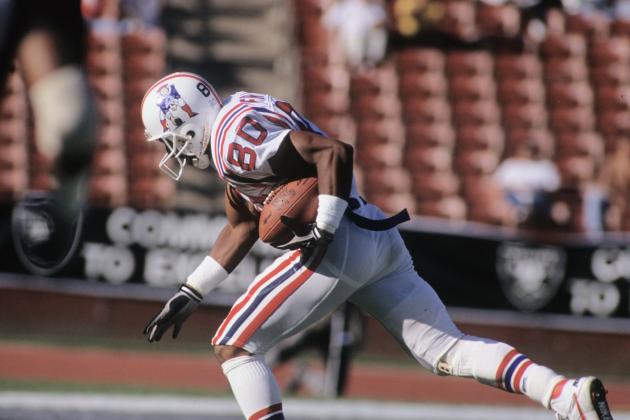 George Rose/Getty Images

Fryar was the first wide receiver to be selected as the No. 1 overall draft pick, taken by the Patriots in 1984. In his 17-year NFL career, Fryar had 851 receptions for 12,785 yards and 84 touchdowns. Fryar was a five-time Pro Bowl player and started for the Patriots in Super Bowl XX, scoring New England's only touchdown in its 46-10 loss to the Chicago Bears.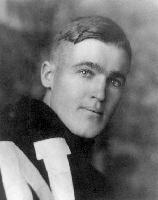 Image originally located at http://bit.ly/xtrSR6
Chamberlain is a member of both the college and Pro Football Hall of Fame, elected to Canton in 1965. He began his professional career with the Canton Bulldogs in 1919, then played for the American Football League's Decatur Staleys beginning in 1920. The Staleys, a team put together by George Halas, became part of the NFL upon its formation.
Chamberlain won four NFL championships, three with the Staleys (playing alongside Halas) and one with the Frankford Yellowjackets as a player/coach.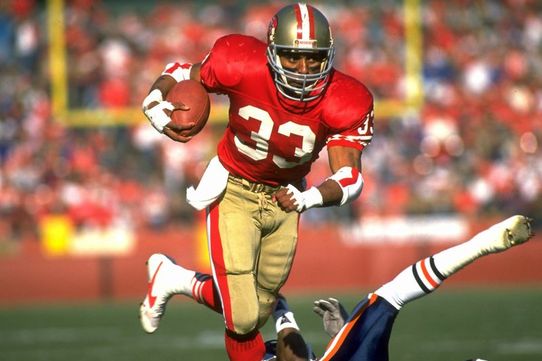 Image originally located at http://bit.ly/w7JaKC
Craig was selected in the second round of the NFL draft. He won three Super Bowls with the San Francisco 49ers and was named the NFL's Offensive Player of the Year in 1988. In his 10-year NFL career, his teams never missed the playoffs, and he played in the Pro Bowl four times.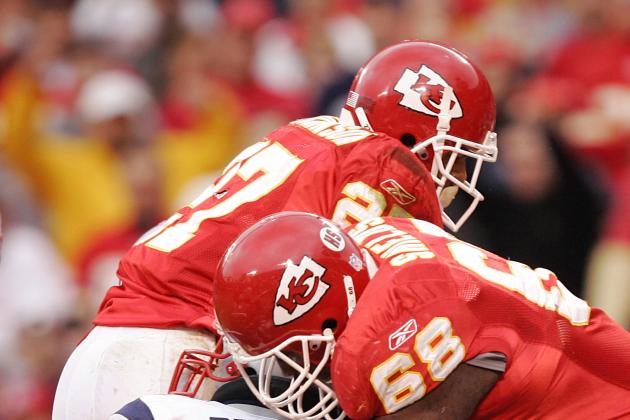 Brian Bahr/Getty Images

Shields was a third-round draft pick of the Kansas City Chiefs in 1993. Other than missing his first game as a rookie, Shields started every game for his entire 14-year NFL career. That streak lasted 231 games (including playoff games), second in NFL history only to Brett Favre. Shields was selected to 12 straight Pro Bowls, starting in 1995, and was named on the NFL's All-Decade team for the 2000s.
If you would like to contact me directly to schedule an interview, ask a question or to get my recipe for a killer peach cobbler, you can send an e-mail to patrickrunge@gmail.com. (DISCLAIMER: Peach cobbler recipe might not be all that killer.)
Or, you could always ... Follow @patrickrunge