Pittsburgh Steelers Hire Todd Haley as OC: Why the Decision Makes Sense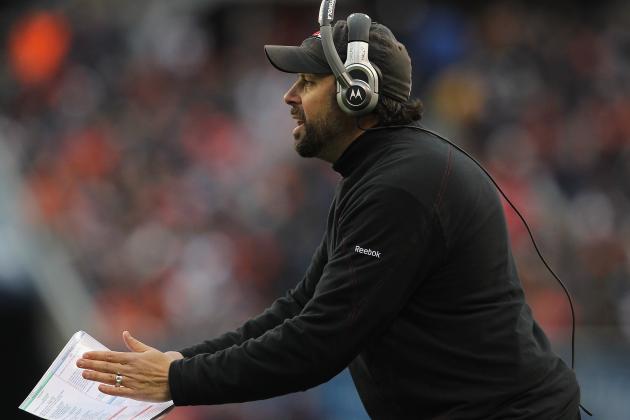 Jonathan Daniel/Getty Images

The Pittsburgh Steelers have hired Todd Haley as their new offensive coordinator.
Haley's background with successful offenses brings the promise of a bright future for a unit that has plenty of room for improvement.
However, many fans question the decision to bring Haley onto the staff, ranging from Ben's expressed comfort with predecessor Bruce Arians to Haley's popularly recognized fiery personality.
The only certainty is that some level of change will occur over the coming months, and the new dynamics offered by Haley will make for an interesting 2012 season.
While many are hesitant to ascribe the personnel decision to good wisdom, it is simply unrealistic to think that the offense will undergo any radical transformation with Haley. Instead, the focus will be on offensive improvement and "tweaking," a buzzword that caused a great deal of commotion in the Steel City already this offseason.
Art Rooney II indicated his desire for Ben Roethlisberger (and, in turn, the offense) to "tweak" their style of play. Surely, for this reason among others, a change was made.
Here are reasons that Steelers fans can be optimistic about the hiring of Todd Haley.
Begin Slideshow

»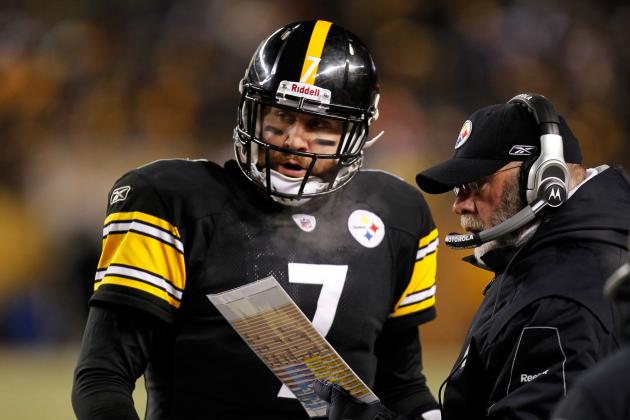 Gregory Shamus/Getty Images

The first reason fans can have optimism is not directly related to anything about the new coordinator. Therefore, it's not a reason taht will help to provide any additional sleep at night for critics.
However, it's worth mentioning one more time that Bruce Arians was not getting the job done in any way, shape, or form. The offense did win a championship under his coordination, and they did make the key plays to secure the franchise's sixth world title.
With so much talent individually, the synergism would result in great plays inevitably, no matter whose hand was on the master control. Make no mistake, though, that the offense's successes were in spite of Arians. In fact, during his tenure, the team's talents and production on offense were entirely different matters.
After ranking ninth in scoring in 2007 during his first season taking over for Ken Whisenhunt, Arians' offense saw declining production in subsequent seasons.
Ranking 21st in league scoring this past season (20.5 pts/gm) and peaking at 14th in red-zone touchdown efficiency is something one would expect from an offense in transition, if not an overachieving group lacking the talent to be dangerous. From a unit featuring a franchise quarterback, amazing receivers, a solid tight end in both phases of the offense and very capable (to put it modestly) running backs, that type of production is simply putrid.
The system has more than enough time to show its flaws being ironed out, and the end result was simply an inefficient offensive system. Plain and simple.
Beyond the lame production, many of the decisions by the coach were questionable. Whether for being influenced by Big Ben or his own personal thoughts, one has to look back with bewilderment when considering that Roethlisberger's ankle was asked to drop back and throw on 40 occasions amidst gusting winds in Cleveland, and despite the run game averaging over seven yards per carry.
A huge part of coaching is understanding circumstances and taking advantage of situational football in a manner conducive to achieving the best results. Arians made it far too easy for even the most layman fans to call into question his course of action.
Fans can debate who the best hire to replace Arians would be, and some can be hesitant to anticipate production under Haley. However, with so much talent at key positions, can such anemia really stand to get much worse, barring serious injury?
Many blame the offensive line, but they were competent in most games over the past few seasons.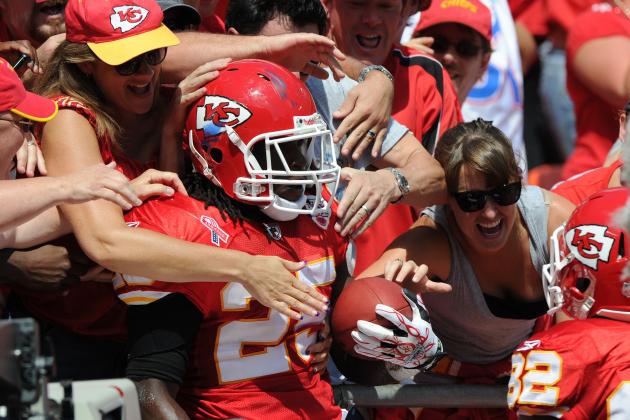 Peter Aiken/Getty Images

Haley has been exposed to two styles of successful offenses that everyone remembers. Simply put, we all remember the pretty-passing '08 Cardinals and the rampantly-running '10 Chiefs.
In Arizona, Haley coordinated a dynamic offense with Kurt Warner at the helm. Haley's arrival in 2007 coincided with the approximate timeframe that Matt Leinart ceased to split time with Warner. When Haley took over the controls and put full faith in Warner, a showing of wise support, the ball began to roll for one of the scariest aerial attacks in the league.
With the Chiefs, Haley served as head coach and led the recently abysmal franchise into the playoffs in 2010. The offense showed flashes of balance, but the main dynamic cog that fueled the "engine" was the running of Jamaal Charles. Kansas City's running attack anchored the unit.
The shame of both systems was their one-dimensionality. The Cardinals didn't have the run game to keep their defense off the field, scoring quickly and risking altogether shutting down against solid secondaries. Meanwhile, despite a successful running attack, the Chiefs failed to pass with any regular success (though Matt Cassel did perform well in the red zone, shown later in the list).
With experience in both elements of the game, Haley knows first-hand the positive impact that each phase of the offensive game can bring to the other and the advantage of being able to effectively execute both run and pass plays. In an ever-increasingly sophisticated NFL, it is important for offenses to keep defenses guessing, and no play is more crippling than a play-action pass set up by effective running.
Is it a coincidence that Ben's five-touchdown performance in 2011 came during one of the Steelers' best running efforts of the season?
Todd Haley's experience with success in both will benefit the Black and Gold in their pursuit to bring it all together!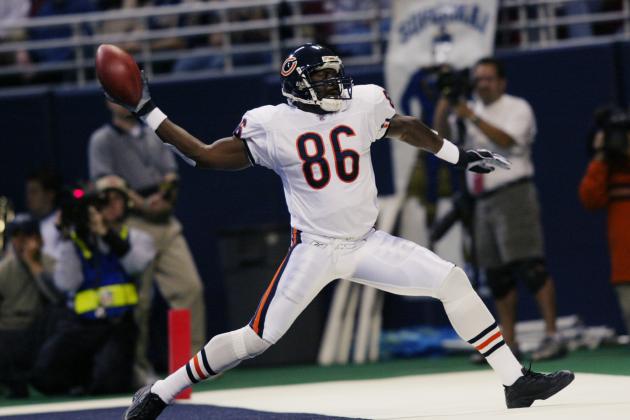 Elsa/Getty Images

Before working up the NFL ladder in becoming a coordinator and coach, Haley was a wide receivers coach. This specifically qualifies him as a mentor to the young rockets and retrievers that the Steelers possess at receiver.
With so many dynamic youngsters, from Wallace to Sanders to Brown, in the Steelers passing attack, Haley will have a great opportunity to groom them into a productive and cohesive unit.
Haley started coaching receivers in 1999 with the New York Jets.
In 2002, he began this role with the Chicago Bears.
Under his tutelage, Marty Booker became the first Bears wide receiver to make the Pro Bowl in over 30 seasons, since 1971.
A trip to Dallas saw him coaching Terry Glenn and Terrell Owens.
Frankly, if Haley could escape that duo unscathed, coaching the dedicated and humble Steelers receivers will seem like a cakewalk.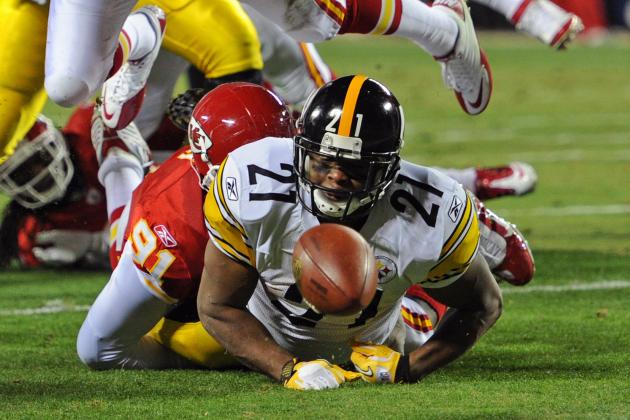 Peter Aiken/Getty Images

If the Steelers want to improve in any phase of the offense to bring their statistics up to the level of their capability, red-zone efficiency is the ultimate focus. It's the absolute key.
During their division championship run in 2010, the Kansas City Chiefs' Matt Cassel was a red-zone phenom. While Charlie Weis was the accredited offensive coordinator, Haley surely deserves some of the credit for the quarterback's performance of 18 touchdowns and one interception inside the 20-yard line. The Chiefs ranked among the league's best teams in converting opportunities into touchdowns at a rate of nearly 60 percent.
Cassel targeted 10 different receivers in this area of the field, even completing one of his touchdowns to Mike Vrabel, the man who only scores touchdowns. Having talent that can score points with a lot of traffic and little space is important, and Haley's Chiefs—under the coordination of Weis—utilized their players.
As coordinator for the Arizona Cardinals in 2008, Haley's offense—engineered by a franchise-caliber quarterback, rife with receiving talent and lacking a consistent running game (sound familiar?)—ranked third in the NFL in red-zone touchdown efficiency. They scored six points on nearly 70 percent of their trips.
Keep in mind that the Steelers offense has not eclipsed 14th in this measurement over the last half decade. The arrival of Haley provides hope for significant improvement, adding four points onto a number of those field goals in the last five years.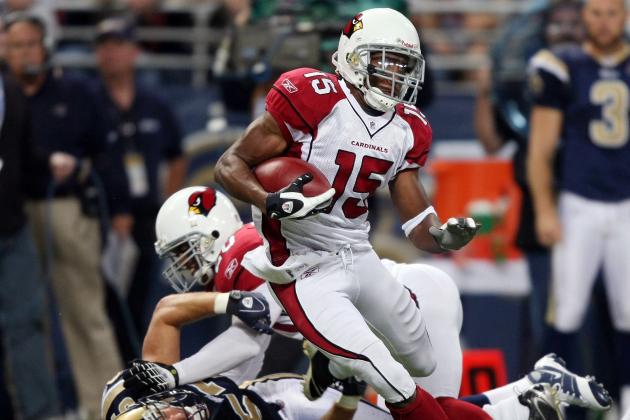 Elsa/Getty Images

With such a spoil of options in 2008, one could hardly blame Kurt Warner for having a smile on his face. On any given play, Warner could find one of three 1,000-yard receivers open.
Indeed, Larry Fitzgerald (1,434 yards), Anquan Boldin (1,038) and Steve Breaston (1,003) each eclipsed the milestone. While much of the credit has to be given to the proven and patient Warner for honoring his progressions and making smart decisions, the system put into place by Todd Haley allowed each of the talents to make a sizable impact.
It was the fifth time in history and first since the 2004 Colts that a trio each achieved such production.
The slew of young receiving stars in the 'Burgh provide a similar opportunity for Haley. While ownership wants a further focus on the running game, something we can all agree would help the unit dramatically, it would be naive to think that the Steelers will not continue with the passing game as their primary mode of offensive transportation.

With a franchise quarterback and the pieces surrounding him, any contrary notion would be irresponsible.
While Ben is a unique quarterback who takes his time in the pocket to extend plays, the additional tutelage of Haley will force Roethlisberger to gain a heightened understanding of the passing philosophy by going through progressions more naturally.
There may be a learning curve, though one would hope that it won't be too steep for a long-time veteran. In the end, the Steelers offense will benefit, and so will their great receivers!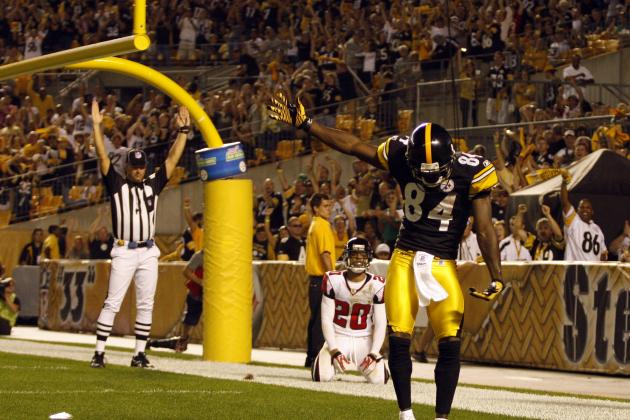 Justin K. Aller/Getty Images

With his ability to adapt to the talent around him at each new job and location, many credit Todd Haley for his ability to reach players by focusing on their strengths and developing an offensive system around them.
The 2008 Cardinals were second in total passing, dead last in rushing. The 2009 Chiefs were a run-heavy group, remaining as such when Charlie Weis took over as coordinator in 2010. The Chiefs' passing rank in that same season was 30th.
With so many in the Steel City biting their nails off over potentially radical changes, the nerves are unnecessary. The roster clearly showcases the potential for aerial dominance. As such, that will be the central focus.
An improved running game only promises to make that passing attack even stronger. Hopefully, that will lend itself to real improvement. Rest assured, Haley will play to the team's strengths. Period.
Haley is an innovative play-caller that will develop chalk board strategies to create mismatches with the talent he has instead of mashing them into a system he insists should work.
In other words, the era of the "gadget" play in Pittsburgh isn't close to over!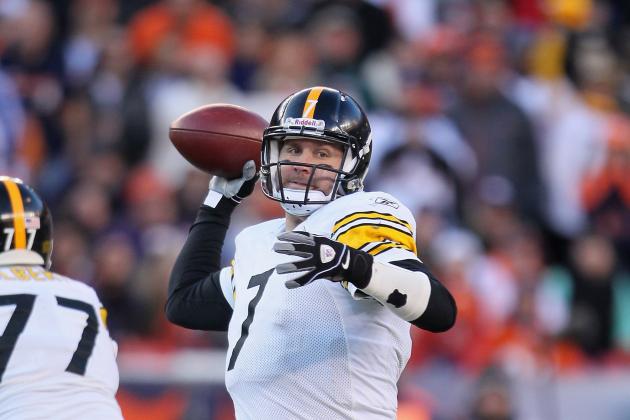 Jeff Gross/Getty Images

Owner Art Rooney II said he wanted Ben Roethlisberger to "tweak" his game. Pittsburgh radio and local I.E.P.'s caught fire, as though a mass panic and relief swept over Steelers Country all at once, depending on one's view of Ben's play.
There were two camps of thought after Rooney's comments, sounding off in a battle as follows:
"How could he expect Ben to change the way he quarterbacks?!" vs. "I've been saying this for years! Why didn't somebody explain this to No. 7 a whole lot earlier, before he lost playing time and suffered so many injuries?"
While Roethlisberger has been a fantastic quarterback, especially in the clutch, there's no question that his game has room for improvement. His ability to extend plays has translated into a bulky yards-per-attempt average and created a number of explosive opportunities downfield. Yet sometimes, he takes unnecessary chances and (truth be told) holds the ball too long.
Just sometimes! (As I cover my head, bracing for the rotten eggs and tomatoes of every Ben apologist...)
Roethlisberger had a great relationship with Arians, evidenced by his strong desire to keep the coordinator on staff. However, the choice of a quarterback, no matter his comfort, should never serve as a final word on decisions made by personnel, nor should it influence their approach if they feel change will make the team better.

In other words, a new system is coming, and Ben will need to be the consummate professional in helping to ensure its success. It may take time, and some fans may grow impatient early. If the offense struggles for a week or two, so be it, so long as the end result is improvement.
Frankly, two people working together in unison for such an extended time creates harmony, but it can also result in complacency. Perhaps Ben can find areas of improvement that would have never even been considered given his and Arians' comfort with each other.
The time for words like "shock" are over. For Big Ben, the new word needs to be "improvement."
Frankly, it will be. While many view Ben as the "protected" or "spoiled" quarterback calling all of the shots, nobody is more willing to put it all on the line to win, in spite of any sacrifices required, than No. 7.
It may not always be pretty, but being forced to examine one's own performance and truly "tweak" it is an expectation for all consummate professionals; not just quarterbacks. Accepting things as the same and being OK with mediocrity is not acceptable.
Ben Roethlisberger is a phenomenal athlete, so I fully expect him to embrace guidance, change and advisement with a positive outlook. It's a fine line to not handcuff him, considering his unique style. That can never be fully taken away.
Yet, a dozen fewer hits, a couple of faster reads and a few less interceptions will both prolong his career and help the offense achieve its goals.
Both parties have to be flexible and willing to hear the other, and I am sure they will be.
Maybe, just maybe, people would be wise not to confuse passion with petulance.
Haley has been seen in multiple verbal jousts along a slew of NFL sidelines (and one midfield), waging word wars with the likes of Kurt Warner, Anquan Boldin and others.
While many view this side of his personality unsettling, maybe having a little fire under the belly isn't so bad. The goal is to win, and the nature of winning requires a competitive spirit.
So, is Haley a competitive spirit, or is he just a hot head?
That has yet to be determined. Giving the benefit of the doubt, one surely would think that he fits the former description. Yet, from hearing the masses describing his blowups, it would be easy to assume the latter.
With so much room for improvement and little room for decline, I feel strongly that the resume of Todd Haley shows a coach that can help the Steelers offense reach new heights with little risk of losing ground.
Nevertheless, the personality that many portray as monstrous remains an x-factor.
For now, I take solace from the words of Larry Fitzgerald, who worked closely with Haley during their NFC Championship season:
I think Todd is a great coach. He's fun to play for. Everybody says he's a hard ass and this, that and the third, but at the end of the day when Todd came in the locker room he'd give you the biggest hug. He wanted it so bad for us. He prepared so much and he pushed us. I remember after the NFC championship game, he was in tears. Those moments are what I'll remember.