Dr. Robert Johnson: An African-American Physician and Tennis Pioneer
February 8, 2012

It's common to see Serena Williams, Venus Williams, Gael Monfils or Sloane Stephens playing at the Australian Open, Wimbledon or the US Open.
However, not too long ago it was unheard of for an African-American to even attend a tennis match, let alone take the court as a contender.
Pioneers like Arthur Ashe and Althea Gibson broke down many a barrier, introducing African-Americans to the game of tennis and introducing the tennis world to the African-American community.
Even before Ashe and Gibson there were strong men and women in the African-American community who blazed the trail on which these tennis greats walked upon, achieving historical milestones not only in tennis, but society itself.
One of those pioneers was Dr. Robert Johnson, the man responsible for mentoring both Ashe and Gibson.
Dr. Johnson was born in Virginia during a time when segregation was at its peak. Yet, Virginia's deeply rooted segregation did not hinder his desire to pursue his life's mission.
Dr. Johnson was a physician in Lynchburg, Virginia and was the first minority physician to attain practice rights at Lynchburg General Hospital. He founded the Junior Development Program of the American Tennis Association in the 1950s—a fee-free tennis camp funded with his own money. He taught and nurtured aspiring African-American tennis players.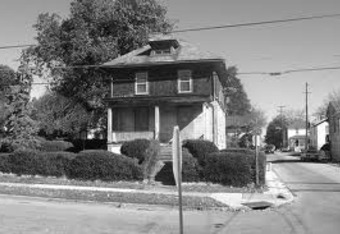 According to historians, not only did Johnson teach his students the physical skills to be formidable contenders on the court, he taught them mental prowess in sportsmanship and the discipline to overcome the racial obstacles they were sure to face.
Though Dr. Johnson was assisting in making great strides in tennis, his plight to empower and assist the African-American community did not stop there. His home served as a makeshift hotel for famous African-Americans who did not have access to the regular hotel accommodations because of the color of their skin. The great musician Duke Ellington and famed baseball great Jackie Robinson are two famous persons purported to have been house guests of Dr. Johnson.
Dr. Johnson's home and tennis court were officially listed on the National Register of Historic Places in 2002.
Sports and society in general have come a long way in race relations. However, there's still much work to be done. But with us all working together, regardless of our skin color, we can continue progressing.