Theo Epstein: 5 Bold Predictions for Chicago Cubs' Savior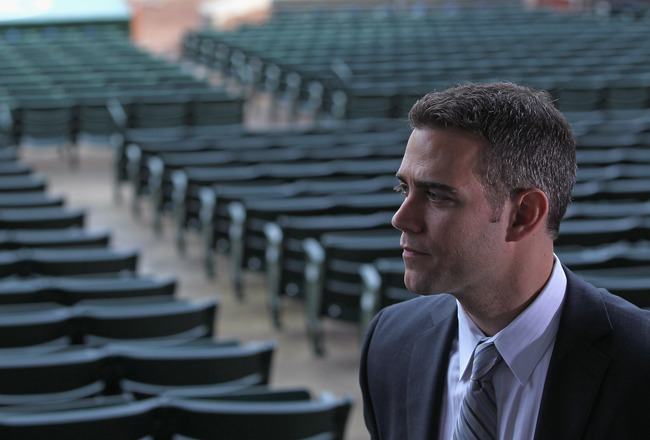 Theo Epstein
Jonathan Daniel/Getty Images
After his tenure in Boston, the Chicago Cubs have turned to Theo Epstein to help them turn around their historic franchise.
Now Epstein has a lot on his hands before the season starts.
He has star power in players like Starlin Castro, Matt Garza and Anthony Rizzo but has to deal with aging talent in Alfonso Soriano.
2012 will most likely be a rebuilding year for the Cub since they didn't add many players in the offseason, but they will still be competitive with the St. Louis Cardinals.
In his time with the Cubs, no matter how long it is, he will go through some ups and downs.
When it is all said and done, Theo Epstein's time with Chicago will be a success.
He Will Make the Farm System the Best in the Majors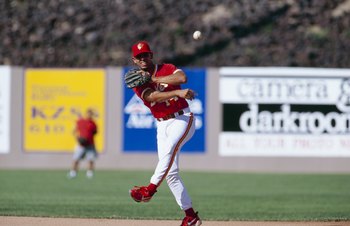 Iowa Cubs
Marc Piscotty/Getty Images
Right now, the Cubs have an OK farm system. Some of their key pieces got traded away in the Matt Garza deal, but there are still some pretty good athletes there.
The farm system is one thing that Theo Epstein knows how to manage.
He knows where to draft talent as evident in Boston, and he's very knowledgeable about other team's farm systems.
Once he gets settled into the job, he will quickly learn every level of the Cubs system and sign, deal and draft quality players that can be effective for the Cubs.
In the next few years, Epstein will take the farm system from middle of the pack to tops in the major league.
Epstein Will Sign Zack Greinke and Kevin Youkilis
He will be a Cub in 2013
Jamie Squire/Getty Images
Zack Greinke will want to get out of Milwaukee.
Prince Fielder has left the Brewers for more greener pastures in Detroit. The Brewers still have Ryan Braun, but who knows how he will preform after the offseason he has had, filled with HGH and PED rumors flying around.
Theo loves the kind of pitcher that Greinke is. He throws the fastball around 56 percent of the time and also has a slider than can be extremely effective against right-handed batters.
Theo Epstein will also make a splash by signing Kevin Youkilis from Boston.
Youkilis is one player that Epstein knows very well from his time in Boston. He loves his intensity and his defense that he brings to the game.
Youk will be a free agent at the end of next year, and he will be an upgrade for the Cubs from the current projected third basemen, Ian Stewart, who is a career .236 hitter.
He Will Break the Curse of the Billy Goat...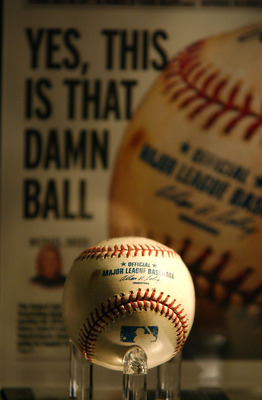 Yes, it is that ball.
Jonathan Daniel/Getty Images
Epstein will finally do what no other general manager has done with the Cubs in over 100 years...
Win the World Series.
He will use the same formula that he used with Boston, build up the farm system with skill players and find value in older players.
It won't be for at least five years, but eventually, the stars will align for the Cubs, and they will win the World Series.
...and Win One More Championship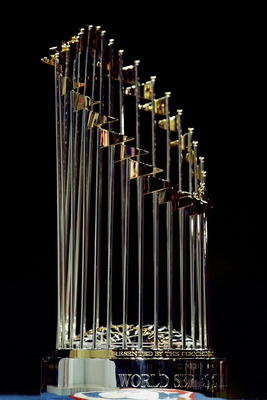 The ultimate prize
Jamie Squire/Getty Images
Chicago will once again be a destination that free agents want to go to.
Theo Epstein will have instituted a system of winning with the Cubs and will have brought them back to their former prominence.
It will only be a matter of time until the Cubs win their second World Series.
The players that Epstein had brought up from the minors will be more experienced from their previous playoff games, and just like in 2007 with the Red Sox, the Cubs will bring another trophy to the North Side.
He Will Leave the Cubs to Be the Commissioner of Baseball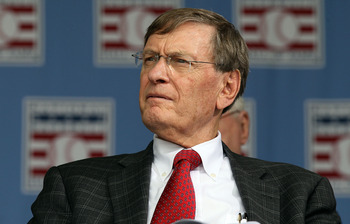 Bud Selig
Jim McIsaac/Getty Images
After breaking two historic curses that spanned nearly 200 years combined, what else is there to do?
He will leave the Chicago Cubs organization and assume the highest position in Major League Baseball, after Bud Selig retires.
He was instrumental in the success of "moneyball" and was the youngest general manager in major league history when Larry Lucchino appointed him the position in 2002.
Selig will eventually get sick of dealing the PEDs and leave his job. People will begin to speculate that Epstein will take over because he's generally liked by all the teams in the League, and people will clamor for his leadership.
He will lead the league into a new golden era of baseball.
Keep Reading

Chicago Cubs: Like this team?