Best Super Bowl Prop Bets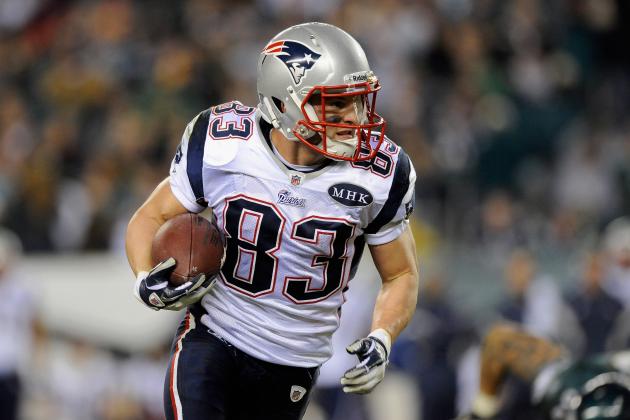 Patrick McDermott/Getty Images

Super Bowl XLVI is less than 24 hours away and sports bettors are going crazy over the amount of proposition wagers being offered for a single football game featuring the New England Patriots and New York Giants inside Lucas Oil Stadium in Indianapolis.
Fans will have the opportunity to wager on everything from Kelly Clarkson's national anthem to the naming of the Super Bowl MVP over a four-hour period.
Let's take a closer look at the prop bet market from a betting perspective.
Begin Slideshow

»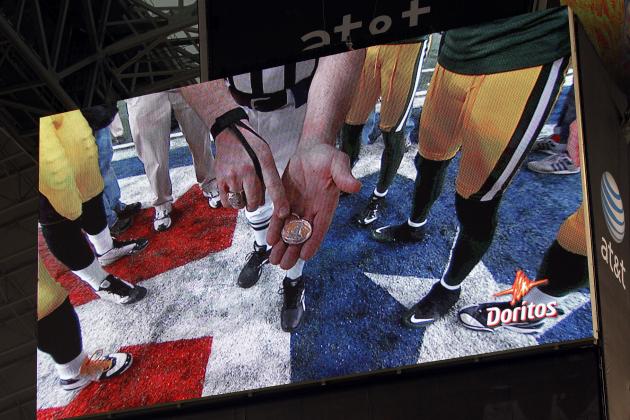 Mike Ehrmann/Getty Images

The coin toss is receiving the most action of any Super Bowl XLVI prop according to BetOnline sports book brand manager Dave Mason.
It truly is a 50-50 proposition, offering bettors no-juice for this particular offering, with a slight edge in the betting volume leaning towards heads.
New England Patriots wide receiver Wes Welker is receiving the most attention in the Super Bowl MVP market at odds of 14/1, while teammate Chad Ochocinco is also getting a surprising amount of money thrown his way as a long shot.
Due to the amount of media attention focused on the New York Giants' defensive line over the past two weeks, bettors also can't seem to get enough of betting "over" four sacks combined for both teams in the contest.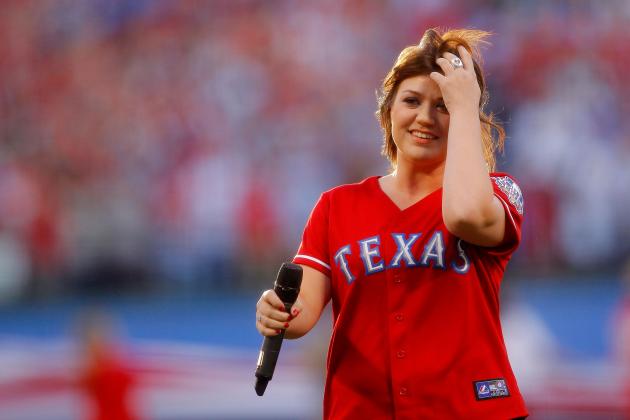 Pool/Getty Images

Kelly Clarkson gained initial fame by winning American Idol's first season, but she will have even more television viewers anxiously awaiting her national anthem performance in Super Bowl XLVI.
Many casual viewers are simply hoping she'll perform a better rendition than Christina Aguilera's forgetful one of a year ago, while the sports betting world will be watching with a stop clock in hand.
Let's hope she moves through it quickly with an inspiring performance.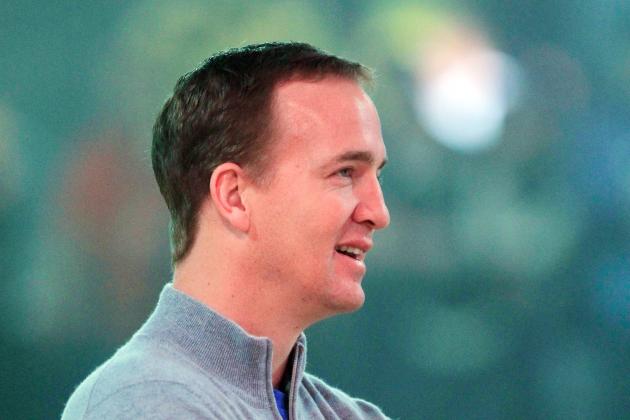 Chris Trotman/Getty Images

Indianapolis Colts quarterback Peyton Manning has been a hot topic this week, which has sort of ruined brother Eli's moment of playing in his second Super Bowl on Sunday.
He also seems to have a wish list of teams to potentially play for next year if the franchise decides to go in another direction by drafting Stanford Cardinal signal-caller Andrew Luck.
Bovada sports book is offering a proposition wager on how many times the television broadcast will show him during the big game.
I'm hoping it goes "under" the posted total of 3.5.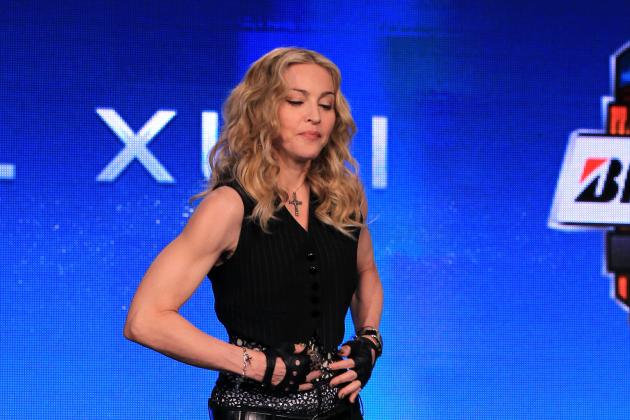 Scott Halleran/Getty Images

Madonna showed everybody her best Victor Cruz salsa-dancing impression this week, entertaining the media this week leading into her halftime performance Sunday.
Bovada sports book is expecting the pop singer to begin her much-anticipated set with a headset (-300) to amplify her voice, but also give an option to wager on the traditional handheld microphone (+200).
I'm just hoping to flash back and catch her famous "Like a Virgin" performance at the first MTV Music Awards.
I'm anticipating a headset.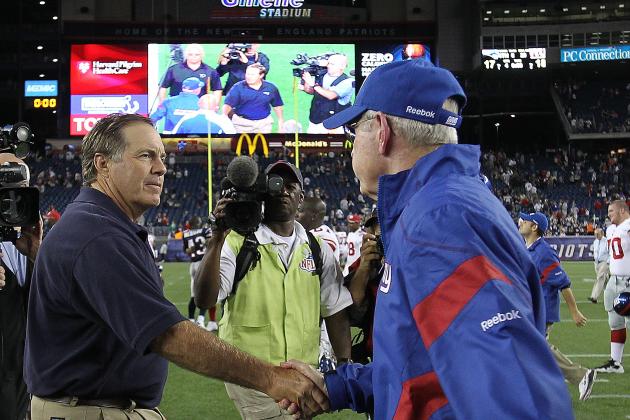 Jim Rogash/Getty Images

I'm not anticipating that either Bill Belichick or Tom Coughlin will retire after winning Super Bowl XLVI, but Bovada sports book is offering betting odds of 10/1 that it will happen.
Perhaps the oddsmakers were inspired by Tony La Russa calling it quits after the St. Louis Cardinals captured the World Series over the Texas Rangers.
If you're looking for a betting angle, I met Belichick in 2006 during Spring Training at the St. Louis Cardinals facility in Jupiter, FL.
La Russa is a personal friend that will likely be at the game.
That's all I got.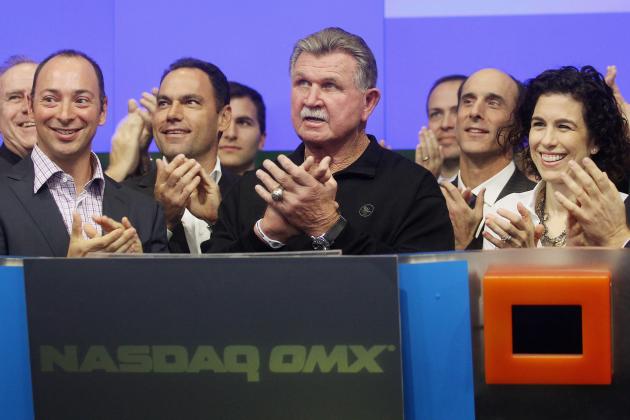 Mario Tama/Getty Images

Many of the United States' biggest companies will benefit from the Super Bowl due to advertising or sales of their productions, which has me believe that the stock market will enjoy a positive day Monday.
Keep an eye on the European debt issue before you go all-in with your wager, but the recent employment numbers domestically has led to a Wall Street rally in recent days.
Bovada sports book is expecting the market to head higher (-140), but you can certainly take a negative approach (Even).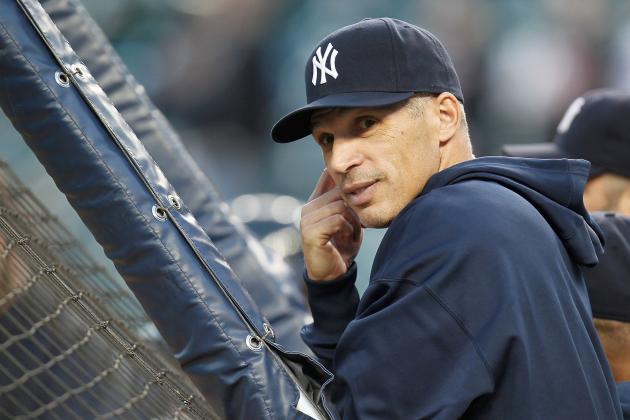 Gregory Shamus/Getty Images

New York Yankees manager Joe Girardi is always feeling the pressure of winning another World Series in the Bronx, but it will certainly grow if the New York Giants beat the New England Patriots in the Super Bowl for the second time in five years.
Red Sox Nation is still trying to get over last year's collapse.
Bovada sports book is favoring the football and baseball combination from the Big Apple.
Giants win Super Bowl XLVI and Yankees win the 2012 World Series (14/1)
Patriots win Super Bowl XLVI and Red Sox win the 2012 World Series (16/1)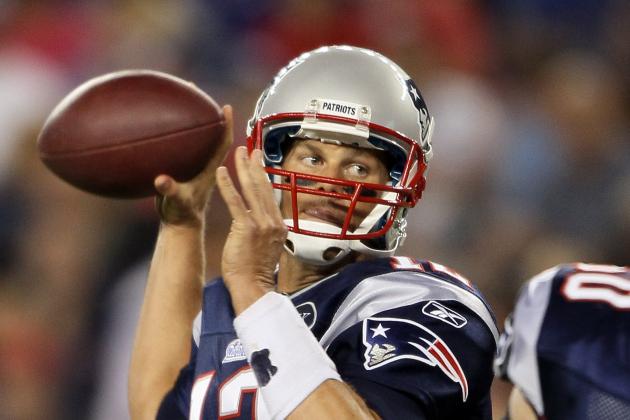 Elsa/Getty Images

Bovada sports book is certainly expecting more offense in the Super Bowl rematch between the New England Patriots and New York Giants.
Sports bettors have the opportunity to wager on Tom Brady and Eli Manning's passing statistics in this year's game versus what they finished with in Super Bowl XLII.
I can't wait to see how far the oddsmakers push things for the 2013 Super Bowl.
Tom Brady in Super Bowl XLVI is favored to throw for 53.5 more yards than his 266-yard performance in 2008.
Eli Manning is currently a -150 favorite to throw for more than two touchdowns, which was his final tally inside University of Phoenix Stadium.
Mike Ehrmann/Getty Images

The Miami Heat are currently 16.5-point home favorites against the Toronto Raptors in Sunday's NBA contest, which likely won't receive much interest in terms of straight bets.
Bovada sports book is offering a proposition wager that involves Heat forward LeBron James and New York Giants quarterback Eli Manning.
Now you just have to figure out if James will score more points (-150) than Manning has pass completions (+120).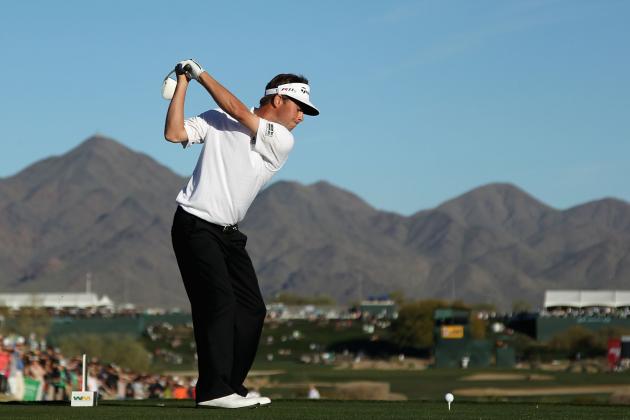 Christian Petersen/Getty Images

Spencer Levin has never held a 54-hole lead on the PGA Tour, which leads me to believe that the pressure will be on Sunday in the final round of the Waste Management Phoenix Open.
The Greek sports book is matching his final round birdie total up with the amount of catches that New England Patriots wide receiver Wes Welker finishes with in Super Bowl XLVI.
Looks like I've found my favorite proposition wager to go alongside some others that I've already chosen.
Spencer Levin total birdies (+.5, -115)
Wes Welker total pass receptions (-.5, -115)