6 Active Legends on Men's Tour Are a Boon for Tennis Fans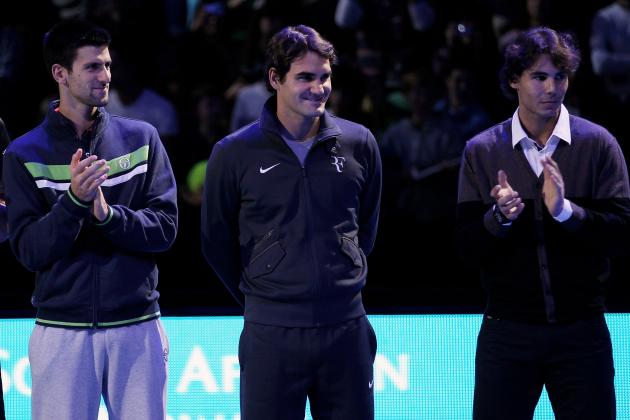 Clive Brunskill/Getty Images

After doing the post on players on the WTA tour who have been ranked No. 1, the question comes to mind about the same set of players on the ATP tour.
There aren't as many such players, but their pedigree far eclipses the women.
It is not just the troika of Roger Federer, Rafael Nadal and Novak Djokovic who have been No.1, though they have laid claim to the throne for the last eight years. There are few surprises on the list.
Let's see who they are.
Begin Slideshow

»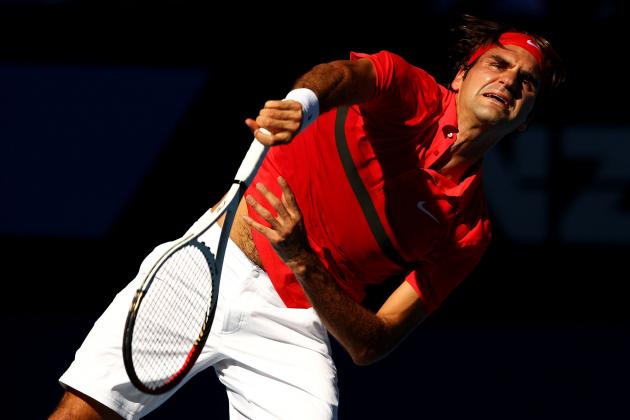 Clive Brunskill/Getty Images

What can one say about Roger Federer? Do we need to talk about the number of Grand Slams he has won? Or do we talk about his consistent performance in Grand Slam events. He has reached 31 consecutive quarterfinals, reaching the semifinals in 28 of those events.
He was No. 1 for 237 consecutive weeks and has held that post for 285 weeks, which is one of the greatest achievements in any sport, not just tennis. He trails only Pete Sampras as the all-time leader in weeks as No. 1, and he figures to get the opportunity to surpass that total before he calls it quits.
He's won a career Grand Slam and won on three different surfaces.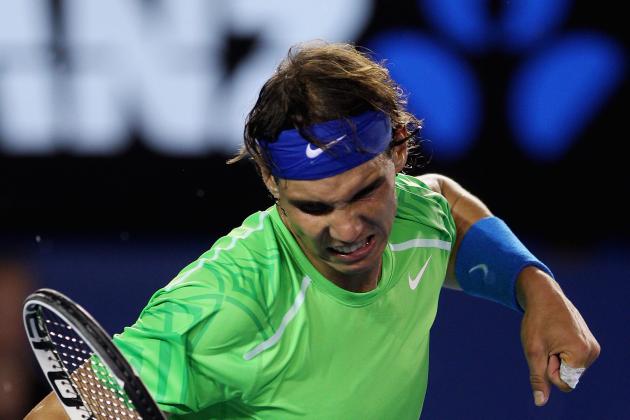 Quinn Rooney/Getty Images

If Roger Federer is the greatest all-time player, what will you call a player like
Rafael Nadal who has a monopoly over Federer in their rivalry? One of the greats, obviously.
Another player who has completed the Career Grand Slam in recent times (like Federer and Andre Agassi), Nadal also has won a gold medal at the Olympics.
After spending 160 consecutive weeks as No. 2, Nadal achieved No.1 status on the ATP tour. And Roland Garros is as familiar to him as the back yard of his home. He's won six of last seven French Opens.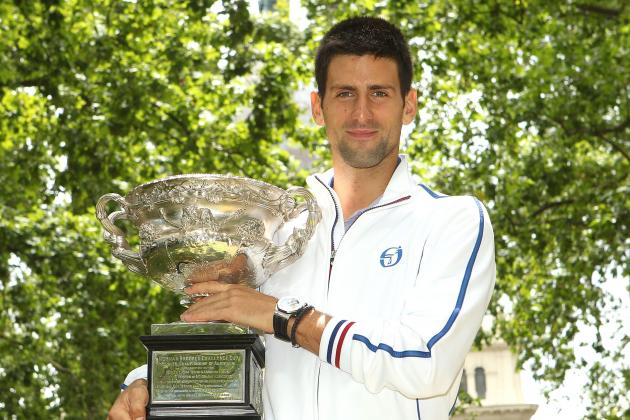 Lucas Dawson/Getty Images

The No.1 from July 2011, Novak Djokovic has won five Grand Slam singles titles.
By winning three majors in 2011, Djokovic became the sixth male player in the Open era to win three majors in a calendar year.
After reaching the latter rounds in Grand Slam consistently from 2007, Novak made the next step to win the Slams from 2011.
Novak sees to be in the same form that made him hot last year. Will he repeat the same streak once again in 2012?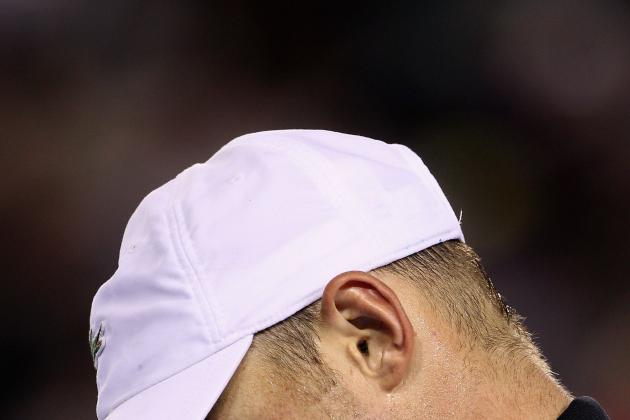 Quinn Rooney/Getty Images

Andy Roddick became a Grand Slam singles champion when he won the title at the 2003 US Open, defeating Juan Carlos Ferrero in the finals.
Roddick has been the last male U.S. player to win a Grand Slam, but in recent days, he's lost the No.1 position even in the U.S.
Roddick has reached four other Grand Slam finals (Wimbledon in 2004, 2005 and 2009, and the U.S. Open in 2006), losing to Roger Federer each time. One can say that he was a bit unlucky to have met Federer in his prime every time he reached the finals.
Roddick's form has gone south from last year. He's fallen out out of the Top 10 in 2011, after staying there or nine consecutive years. Known for his big serves, Roddick has suffered injuries that have hampered him recently.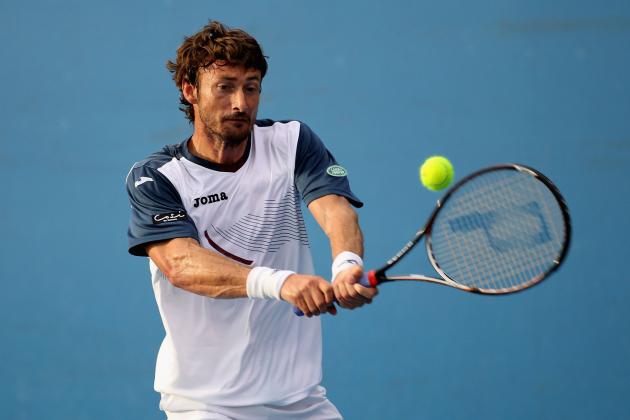 Scott Barbour/Getty Images

Juan Carlos Ferrero captured the men's singles title at the 2003 French Open, and in September of that year, he held the world No. 1 ranking. Ferrero was also the runner-up at the 2002 French Open and the 2003 US Open.
Ferrero did well from 2001 to 2003 mostly on clay courts, which allowed him to reach the pinnacle. But injuries began to plague Ferrero in 2004, and his ranking dipped.
Though he has been in the Top 50, he has not been the player he was eight years ago.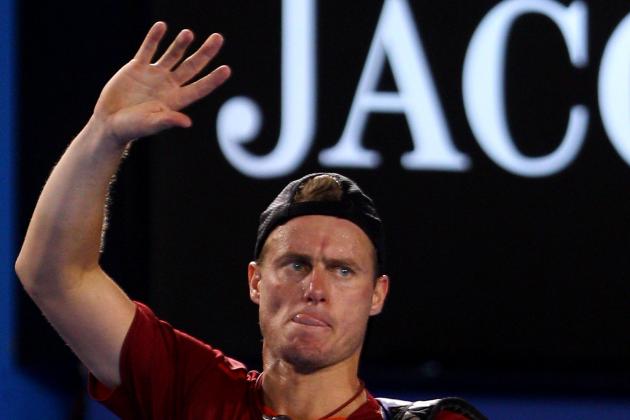 Mark Kolbe/Getty Images

In 2001,at the age of 20, Lleyton Hewitt became the youngest male to be ranked No. 1. He won the 2000 U.S. Open men's doubles, the 2001 U.S. Open and 2002 Wimbledon men's singles.
In 2000, Hewitt won ATP titles on all three major surfaces (hard, clay and grass) and reached one final on carpet.
Hewitt made good progress in the era before Roger Federer before injuries and a dip in form caused him to fall down the rungs of the ATP rankings.
Hewitt turned in a decent performance in the 2012 Australian Open, giving the eventual winner, Djokovic, a tough fight before bowing out of the tournament.
Will this form continue outside the Australian continent?