Australian Open 2012 Results: 4 Most Captivating Moments from the Tourney
January 29, 2012

Ryan Pierse/Getty Images
The 2012 Australian Open began on a high note and finished with one of the greatest matches in tennis history. There were captivating moments throughout the tournament, but here are the four best.
4. Kim Clijsters Takes Out Caroline Wozniacki
The defending Australian Open champion sent out one last boom when she defeated world No. 1 Caroline Wozniacki. After hurting her ankle against Li Na and coming back to win that match after losing the first set, many believed that Clijsters was going to lose to Wozniacki.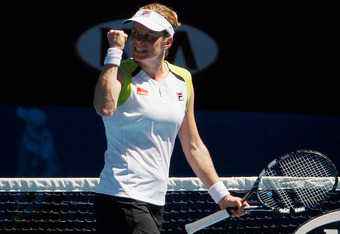 Pool/Getty Images
That didn't happen.
Clijsters defeated the best tennis player in the world and marched on.
3. Kim Clijsters Goes Down Fighting
Kim Clijsters' career will be ending at the end of the 2012 campaign. "Aussie Kim" lost to Victoria Azarenka in the semifinal in what will be her final Australian Open.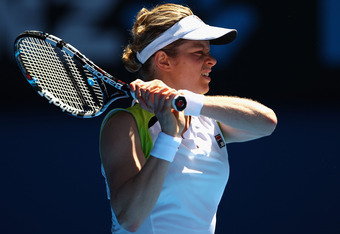 Clive Brunskill/Getty Images
There were several match points and the outlook gave you every reason to believe Azarenka was going to win easily. However, the defending champion battled through adversity one more time and had one last fight in the third set.
Ultimately she came up short, but her fighting through difficulties can be tied in with her entire career. It was the perfect way to go out in her last Australian Open.
2. Victoria Azarenka Defeats Maria Sharapova
Azarenka won the Australian Open against Clijsters in the semifinals in my estimation. That was the game where she finally got over the hump by defeating the reigning champion. She had several match points that she blew, but she persevered which is all that matters.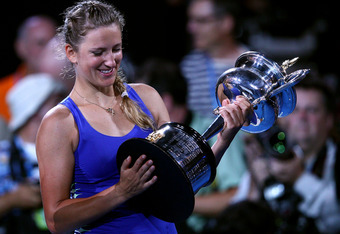 Ryan Pierse/Getty Images
She dominated Sharapova 6-3, 6-0 in the Women's Finals.
1. Novak Djokovic Defeats Rafael Nadal in Historic Battle
Djokovic once again proved why he is the best player in the world after winning the 2012 Australian Open with his seventh-straight victory over Rafael Nadal in a match that many will never forget.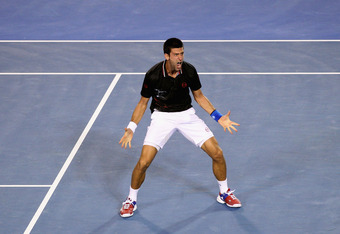 Lucas Dawson/Getty Images
He has dominated Nadal on hard courts and it continued on Sunday even after losing a heart breaker in the fourth set. Djokovic persevered even being down 2-4 in the fifth set and on break point when he was serving for the match.
We are in for another historic year for Djokovic as his game continues to lift off. We know that his ceiling is high, but we don't know where it stops.
He battled the crowd, a dangerous opponent in Nadal and fatigue to win his fifth major championship. It was one of the greatest finals you will ever see and easily the most captivating moment from the 2012 Australian Open.