Australian Open 2012: Serena Williams Upset and 7 Suprises in Women's Tennis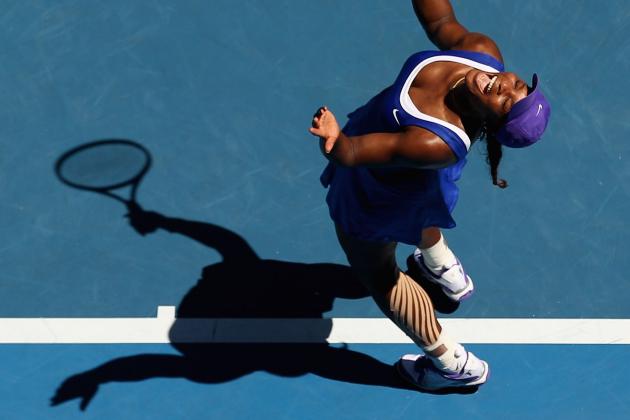 Ryan Pierse/Getty Images
Divine Intervention is needed for Serena
Nothing seems to go right for Serena Williams of late, especially in the Grand Slam tournaments.
Serena had withdrawn in Brisbane prior to the Australian Open because of a left ankle sprain. The injury might have played its part in Serena's performance here also.
It was her worst performance in recent history—a straight-set defeat at the hands of an opponent that she would have gotten past very easily in her hey-day.
Her antics in the last Grand Slam (US Open) final had given her fans a bad taste and this early exit will no doubt dampen them once more.
If she can motivate herself enough to compete again in the next Slams, she will continue to be a strong contender, even for the year-end No.1 ranking.
Let us look at six other players who punched much above their weight in the women's singles in the Australian Open.
Begin Slideshow

»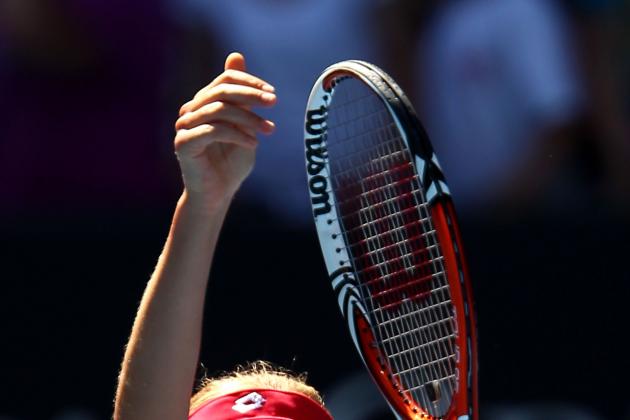 Clive Brunskill/Getty Images
Serena is no longer unstoppable for me
Ekaterina Makarova has been performing steadily the last four years without threatening the top players on the WTA tour.
Alternating between the Top 50 and Top 100, Ekaterina was possibly missing the one victory that would take her career to the next level.
She took her chances in the match against Serena Williams to break the drought in the Grand Slams.
By making her first Slam quarterfinal, the Russian has sounded a warning to all her opponents.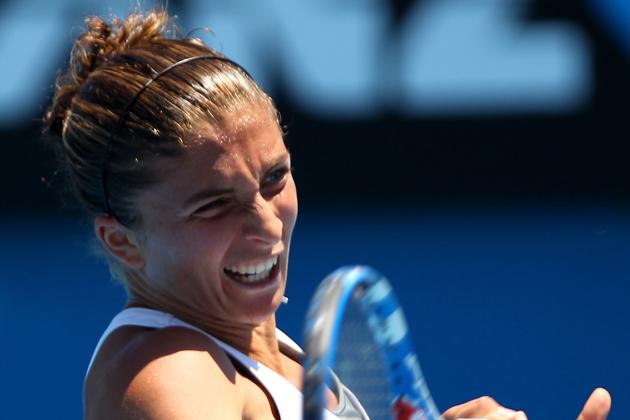 Mark Kolbe/Getty Images
Consistency Personified
After four Top-50 finishes to the year, Sara has been rewarded for her consistency in the Australian Open.
This year, she defeated two-time Grand Slam semifinalist and former Top 15 player Zheng Jie in the fourth round to make the quarterfinals for the first time in a Grand Slam.
This performance will give her the fillip needed in her career as well as the variety that the women's tour so desperately needs.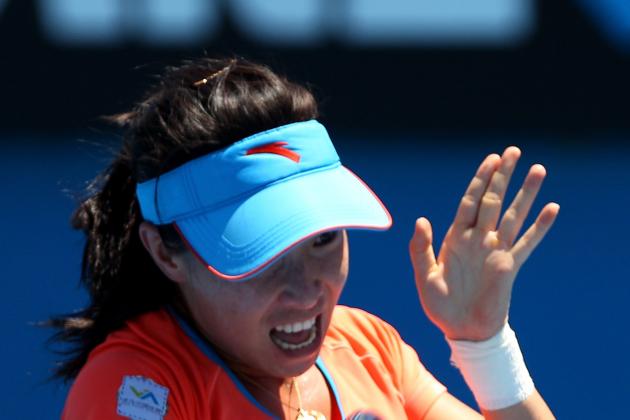 Mark Kolbe/Getty Images
Coming back from injury
After completing her sixth Top 50 season in last seven years, Jie Zheng is making a strong statement in the WTA tour early this year.
Coached by her husband, Jie has reached semifinals twice in Grand Slams.
A veteran on the tour, Jie needs to make the second-week cuts more often in the WTA tour to make a regular impact.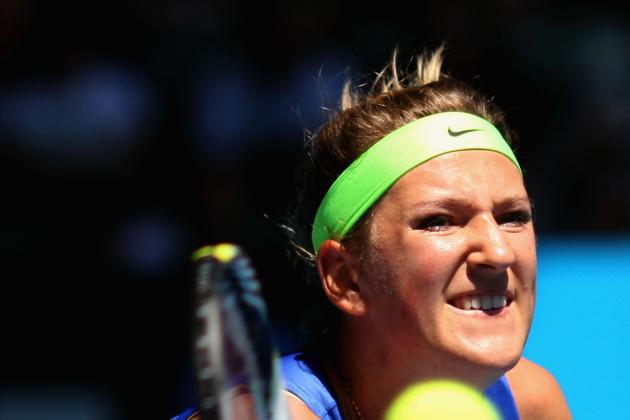 Ryan Pierse/Getty Images
Holding the Czech flag
Iveta Benesova has been consistently performing on the WTA tour; eight Top-100 finishes in the last 10 years.
Again, another player who has the ability to make it higher but failing her potential in Grand Slam and other tournaments.
Her performance in the Australian Open should give her confidence for this year.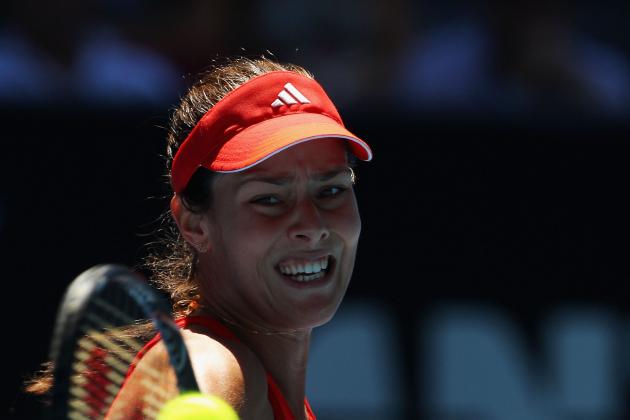 Lucas Dawson/Getty Images

After being in the Top Five for two years, Ana Ivanovic suffered from injuries from 2008.
Despite her struggles, she has maintained her position in the Top 20. Will this be her year once again?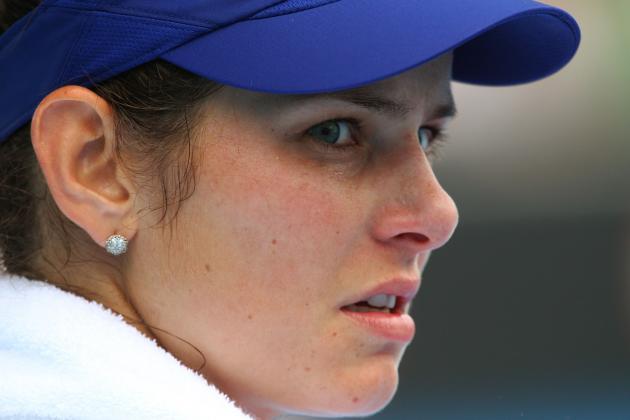 Lucas Dawson/Getty Images

The last three years has seen Julia break through the Top 100 all the way to the Top 20 by the end of 2011.
Playing her favorite tournament, Julia managed a place in round four this year.
Look out for her during the clay court season.
Cameron Spencer/Getty Images
Mommy is still playing well
One wonders why Kim Clijsters is retiring at the end of this year. The way she has played this tournament, one thinks that she should reconsider her decision.
Obviously, family plays a big role in her life right now but on the court, she is unstoppable.
The only players who can beat her in this form will have to be the Williams sisters, no one else.
Her comeback win against Li Na was stuff that only few champions can dream of (memories of Pete Sampras at US Open come to mind).
Nevertheless, with all the emotions that keep playing in her mind (about this being her last Australian Open), Kim has been great so far.
If she does not win the ongoing Australian Open, it will be a big surprise.