Australian Open 2012: Why You Must Be Glued to Your TV
January 14, 2012

Mark Dadswell/Getty Images
The 2012 edition of the Australian Open marks the first Grand Slam of the professional tennis season.
It's that time for the players to step it up a notch and take a shot at tennis immortality by winning one of the big ones.
It will be a great tournament that always brings in a great show and better matches.  As usual in any tournament, there is your share of surprises, story lines and developments that makes us watch.
There are plenty of reasons for you to be glued to your TV sets, or whichever device can stream through the Internet.
Coverage will be extensive, so there's no reason to miss it.  ESPN2 HD, ESPN3, ESPN's digital platforms and the Tennis Channel have you covered.
Oh, and just in case all you have is Internet access, do not despair.  Tennis Australia will bring you Live and On-Demand video coverage on the Australian Open webpage.
The main events are the singles matches.  Defending champions Novak Djokovic and Kim Clijsters are back to defend their titles.
And they are poised to do it.
For Djokovic, he is coming off one of the best seasons tennis has ever seen.
He established records in money earned and ATP Masters 1000 titles won in a season.  He also won three Grand Slams and became the men's No. 1 ranked player last July.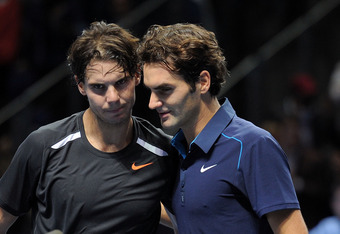 Michael Regan/Getty Images
Djokovic slowed down to finish the season, and many wonder if he can replicate his superb season.  He appears refreshed and renewed, looking to go all the way.  Can he do it?
After winning last year, Clijsters had to battle injuries and missed most of the remainder of the season, including Wimbledon and the US Open.
Questions arise now for a hip problem she is struggling with that dampens her chances at a repeat.
The injury bug also has hit other big names.
The men's No. 2 (Rafael Nadal) and No. 3 (Roger Federer) are also dealing with injuries.  Nadal is dealing with a sore left shoulder, while Federer has a back problem.
On the women's side, world's No.1 Caroline Wozniacki is coming off an inflamed wrist, and No. 4 Maria Sharapova and former No. 1 Serena Williams have ankle injuries.
Whether they are feeling better or not, that is just too much cloudiness for these top seeded players.
Even if they are improved, there are still a lot of questions surrounding them.  Is Nadal back on top mentally?  Does Fed-Ex have one more in him?
Has Wozniacki finally developed the weapons to push through and win?  What will happen with Williams when she faces adversity—another meltdown?
And Sharapova.  Is she finally back to the form that made her that darling No. 1 player?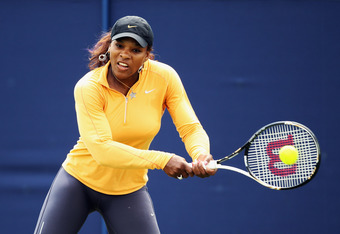 Bryn Lennon/Getty Images
All this usually opens the doors for the surprises and the other players right below them to make a run to the finals.
No. 4 Andy Murray sports a new coach in former No. 1 player Ivan Lendl.  Will this be the season he finally fulfills his potential?
Murray certainly thinks so, and his undefeated start to the year helps back it up.  He will open up against America's top promise Tuesday, 19-year-old Ryan Harrison.
No. 5 David Ferrer just won the Heineken Open in Auckland after being smoked in the finals of the Mubadala World Tennis Championship.  But he got there after taking out Nadal and Jo-Wilfried Tsonga.
He is also riding high on confidence.
Tsonga is the No. 6 seed and always a crowd favorite, but gets here the wrong way.  After winning the Qatar ExxonMobile Open in Doha, he struggled at the AAMI Classic in Kooyong.
Which streak will he bring to the Australian Open?  If he is on, he may make another one of his signature deep runs.
And we have seen some great runs like Tsonga's here at the Australian Open: Rainer Schuettler, Marcos Baghdatis and Fernando Gonzalez among others.
Could this year be No. 7 seed Tomas Berdych's time for a deep run?
He has been playing deep into the tournaments recently, winning the Hopman Cup along with Petra Kvitova.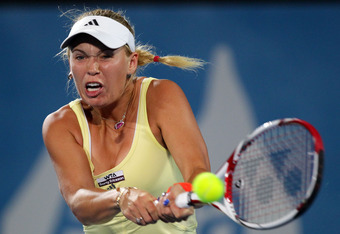 Matt King/Getty Images
Oh yes, how about No. 2 seed and Wimbledon champion Kvitova?  She is the hottest player getting into the tournament.
Since losing in the second round in the China Open in Beijing at the beginning of October, Kvitova won two tournaments, all her matches in the Fed Cup and Hopman Cup.
She then lost in the semifinals of the Apia International in Sydney to Na Li in three sets.  I am on her bandwagon; I'll be tuning in to see her win her second Grand Slam.
And now that I mention Na Li, after her appearance on last year's final, and her win at the French Open, it looks like she lost her winning ways.  The prize for inconsistency was named after her.
She struggled for most of the year, but looked like her old self when she reached the finals at the Apia International in Sydney.  As I said before, she defeated red hot Kvitova, and then lost to Victoria Azarenka.
If it's the season of the year that influences how Li plays, then it's a good time to watch her.
Her conqueror, Belarus' Azarenka is the No. 3 seed.  Azarenka is also playing in her top form, and that win at Sydney boosts her confidence. 
She always had the potential, now it's time to see it being fulfilled.
US Open champion Samantha Stosur is another local favorite on the women's side.
The No. 6  seed's game seemed to fall off after winning her first Grand Slam in New York, and now carries all the expectations and hopes of her home country.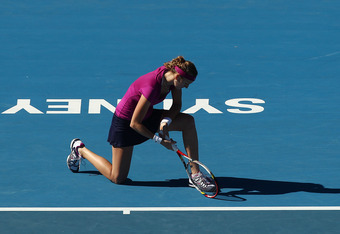 Mark Metcalfe/Getty Images
Talk about pressure.
Pressure is also on 19-year-old Bernard Tomic.  After his great quarterfinal run at Wimbledon, much is being expected of the highest ranked Australian player.
And coming off his win at the AAMI Classic, Tomic only fueled those expectations.
As said before, pressure.
There are also many other players on both sides who are being closely watched because of their recent performances.
Aircel Chennai Open winner Juan Martin Del Potro, ASB Classic winner, Canada's Milos Raonic and China's Jie Zheng and Brisbane International winner, Estonia's Kaia Kanepi.
These just to name a few.
I can't keep going here.  I can fill ten articles telling you more compelling reasons to watch the first Grand Slam of the year.  I am sure I have left many of them out.
Is this enough to get you in front of the TV and watch the Australian Open?  While you finish reading this, I am already watching on the couch.  Enjoy.