Justin Verlander MLB 2k12: AL MVP Deserving of Awesome Video Game Cover
December 24, 2011
Harry How/Getty Images
The American League Cy Young and MVP winner for 2011 was Detroit Tigers starting pitcher Justin Verlander. That's not where the honor stops, though.
Verlander is now on the front cover of video game MLB 2k12.
Verlander took to Twitter to show the world: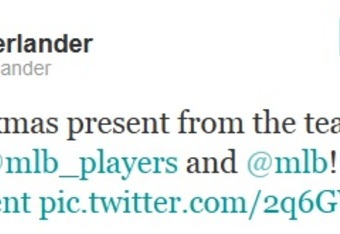 While many athletes just get a normal image of themselves posing, the people at 2k Sports have taken the idea of artwork on the front to a new level.
Just like Roy Halladay from last year and Michael Jordan on the front of the NBA 2k games, the star seems to be moving through a mist. It's fantastic to look at.
The coolest part of the actual cover is the fact that his arm is electrified. While it's not a big detail or something that everyone will catch, the fact that they are showing his arm in a super hero like fashion could become the staple of the covers.
And there may be no more deserving athlete in the last five years that deserves to be on the front of this game. He was absolutely lights out this year.
Verlander started 34 games this season for the Tigers, picking up 24 wins. Many of those wins broke up losing streaks and kept Detroit in playoff contention through good times and bad.
With 250 strikeouts and an ERA of 2.4, Verlander was the clear choice for AL Cy Young. The Tigers pitcher one the MVP award because no hitter did more for his team's success than Verlander. People said pitchers shouldn't win the award, but no one meant more to their team in the entire MLB than Verlander this year.
Such an amazing season should be immortalized with a fantastic video game cover. Verlander deserves the honor.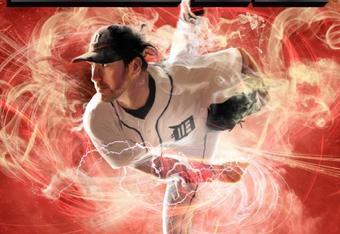 Check back for more on the Major League Baseball as it comes, and check out Bleacher Report's MLB Page to get your fill of all things baseball.