Lakers vs. Clippers Game Postponed by NBA After Kobe Bryant's Death
January 27, 2020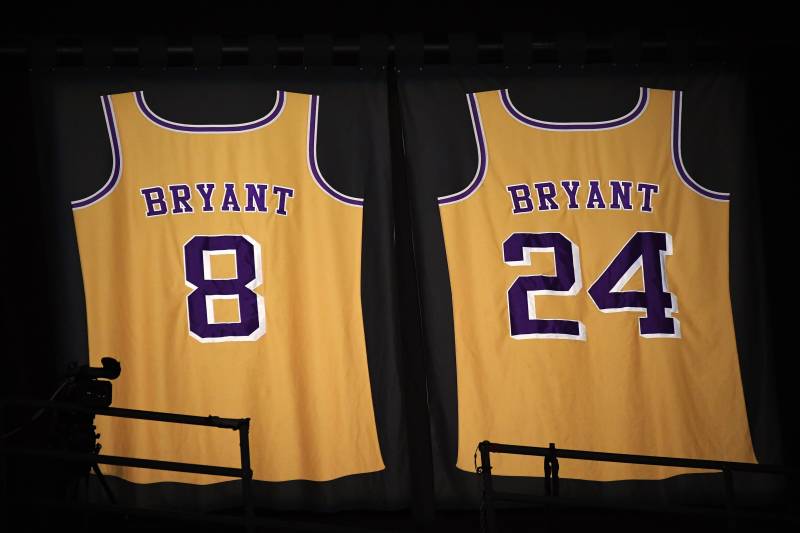 ROBYN BECK/Getty Images
Players, coaches and members of the Los Angeles Lakers will have more time to mourn the deaths of Kobe Bryant and his daughter, Gianna, after the NBA postponed their Tuesday game against the L.A. Clippers. 
Shams Charania of The Athletic and Stadium first reported the news, and the league released a statement explaining the decision: 
The Lakers also issued a statement:
Charania cited a source close to the Lakers and Clippers who said: "These guys are not ready to play basketball right now."
Bryant spent all 20 seasons of his NBA career on the Lakers and was a generationally defining player on one of the sport's pillar franchises.
While his talent on the court was unquestionable, his relationship with the organization went beyond his box scores and championships. He was a revered figure by many in the Los Angeles area, as evidenced by the murals and gatherings honoring him since his death, and Dave McMenamin of ESPN pointed out he "had many relationships with other Laker employees."
According to McMenamin, the Lakers brought in grief counselors "to provide comfort and guidance in both group and 1-on-1 sessions."
There will undoubtedly be a celebration honoring Bryant's legacy when the Lakers return to the court, but the league decided Bryant's death was too recent to play the game.
Bryant, Gianna and seven others died in a helicopter crash on Sunday in Calabasas, California.
The Lakers' next game is Friday at home against the Portland Trail Blazers, while the Clippers face the Sacramento Kings at home on Thursday.