Woj: Bucks, 2016 No. 4 Overall Pick Dragan Bender Agree to 2-Year Contract
July 25, 2019

David Zalubowski/Associated Press
The Milwaukee Bucks agreed to a two-year deal with power forward Dragan Bender, according to ESPN's Adrian Wojnarowski.
Bender, the No. 4 pick in the 2016 draft, spent the last three years with the Phoenix Suns, averaging 5.3 points and 3.8 rebounds. He shot 39.4 percent from the field and 32.1 percent from beyond the arc.
Given how few recent first-round picks are still with the Suns, it's fair to wonder how much of Bender's problems were down to his surroundings. Few teams are more dysfunctional than Phoenix, which isn't an ideal situation for a young player who needs a lot of work to shape out his game.
Alex Len, a 2013 first-rounder, left as a free agent last offseason. The Suns traded Marquese Chriss and Josh Jackson from the 2017 draft before faced with the dilemma of offering them a second contract. They also traded 2014 pick T.J. Warren, who's on a pretty reasonable four-year, $47 million deal, to the Indiana Pacers for reasons that aren't immediately clear.
Simply getting out of Phoenix is a step in the right direction for Bender.
Joining Milwaukee is a shrewd move for both parties.
The Bucks have little flexibility to strengthen their roster outside of trades. This is the kind of risk they should take to fill out their bench. Bender is still only 21, so there's time for him to shed his bust label and become a steady rotation player.
For Bender, the Bucks are a good fit because he'll be asked to do little on offense beyond parking at the perimeter. The 7'1", 225-pound Croatia native shot 36.6 percent on threes in 2017-18 and also boasted a 53.8 effective field-goal percentage on catch-and-shoots, per NBA.com. Bender was much worse in 2018-19, hitting only 21.8 percent of his long-range opportunities.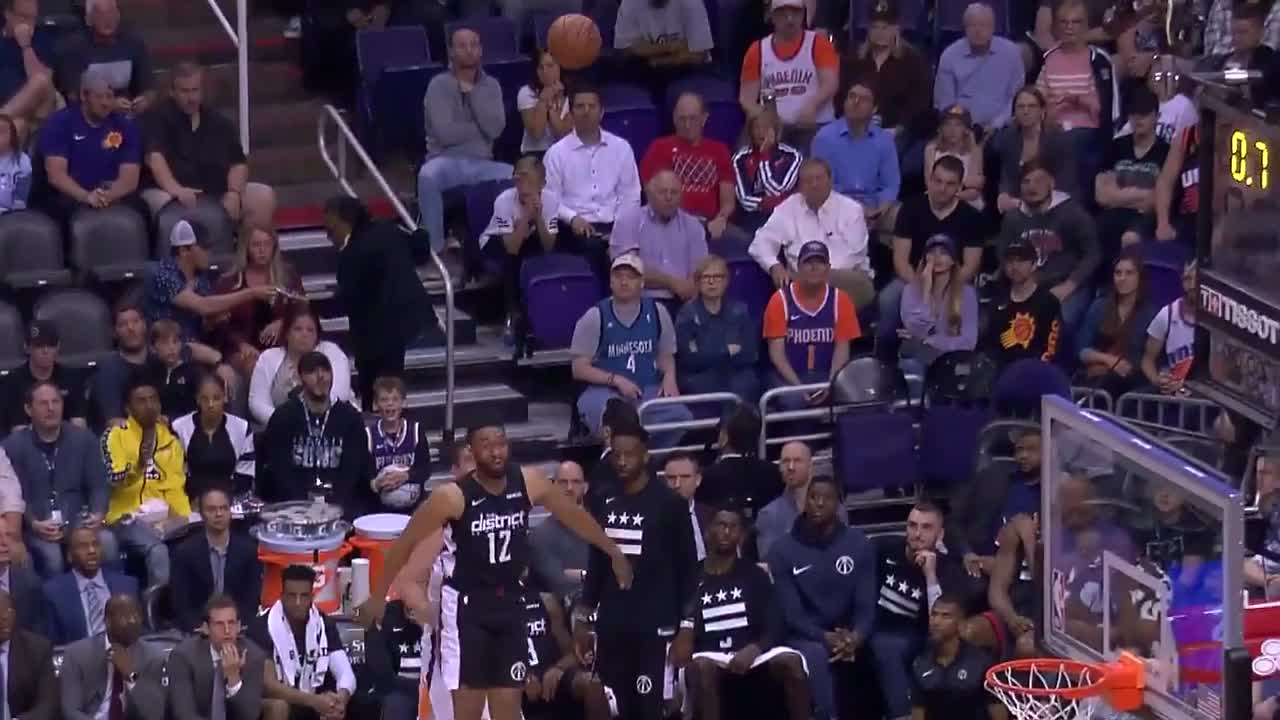 McCollum and the Blazers Snapped Postseason Losing Streak for "Jennifer"

Stars Invest in Plant-Based Food as Vegetarianism Sweeps NBA

The NBA Got Some Wild Techs This Season

Jarrett Allen Is One of the NBA's Hottest Rim Protectors

Wade's Jersey Swaps Created Epic Moments This Season

Westbrook Makes History While Honoring Nipsey Hussle

Devin Booker Makes History with Scoring Tear

29 Years Ago, Jordan Dropped Career-High 69 Points

Bosh Is Getting His Jersey Raised to the Rafters in Miami

Steph Returns to Houston for 1st Time Since His Moon Landing Troll

Lou Williams Is Coming for a Repeat of Sixth Man of the Year

Pat Beverley Has the Clippers Stealing the LA Shine

LeBron Keeps Shredding NBA Record Books

Young's Hot Streak Is Heating Up the ROY Race with Luka

LeBron and 2 Chainz Form a Superteam to Release a New Album

Wade's #OneLastDance Dominated February

Warriors Fans Go Wild After Unforgettable Moments with Steph

Eight Years Ago, the Nuggets Traded Melo to the Knicks

Two Years Ago, the Kings Shipped Boogie to the Pelicans

ASG Will Be Competitive Again If the NBA Raises the Stakes
If he can return to his 2017-18 self, Bender will be a good floor-spacer for Milwaukee.
There's always the risk of reading too much into a player's draft position. Being a top-five pick doesn't ultimately mean anything for Bender or say anything about what kind of career he'll have. Anthony Bennett, the No. 1 selection in 2013, played for four teams in his first four years before falling out of the NBA altogether in 2017.
In the event Bender fails to make any progress, it shouldn't have any impact on the Bucks' chances of making a deep postseason run in 2020.