Marquise Blair NFL Draft 2019: Scouting Report for Seattle Seahawks' Pick
April 27, 2019
Ezra Shaw/Getty Images
STRENGTHS
—Hybrid safety that played all over the secondary for Utah.
—Loves to come up and make plays in the run game and does a good job taking on blockers.
—Has enough speed and range to play single high safety in the NFL.
—His physicality and aggressiveness will transition to special teams very nicely.
WEAKNESSES
—Lacks the bulk in his frame to shed blockers or play physically at the line of scrimmage.
—Costly penalties and undisciplined at times.
—Leaves his coverage to make plays on mobile quarterbacks.
—Takes himself out of plays with poor angles in run and pass defense.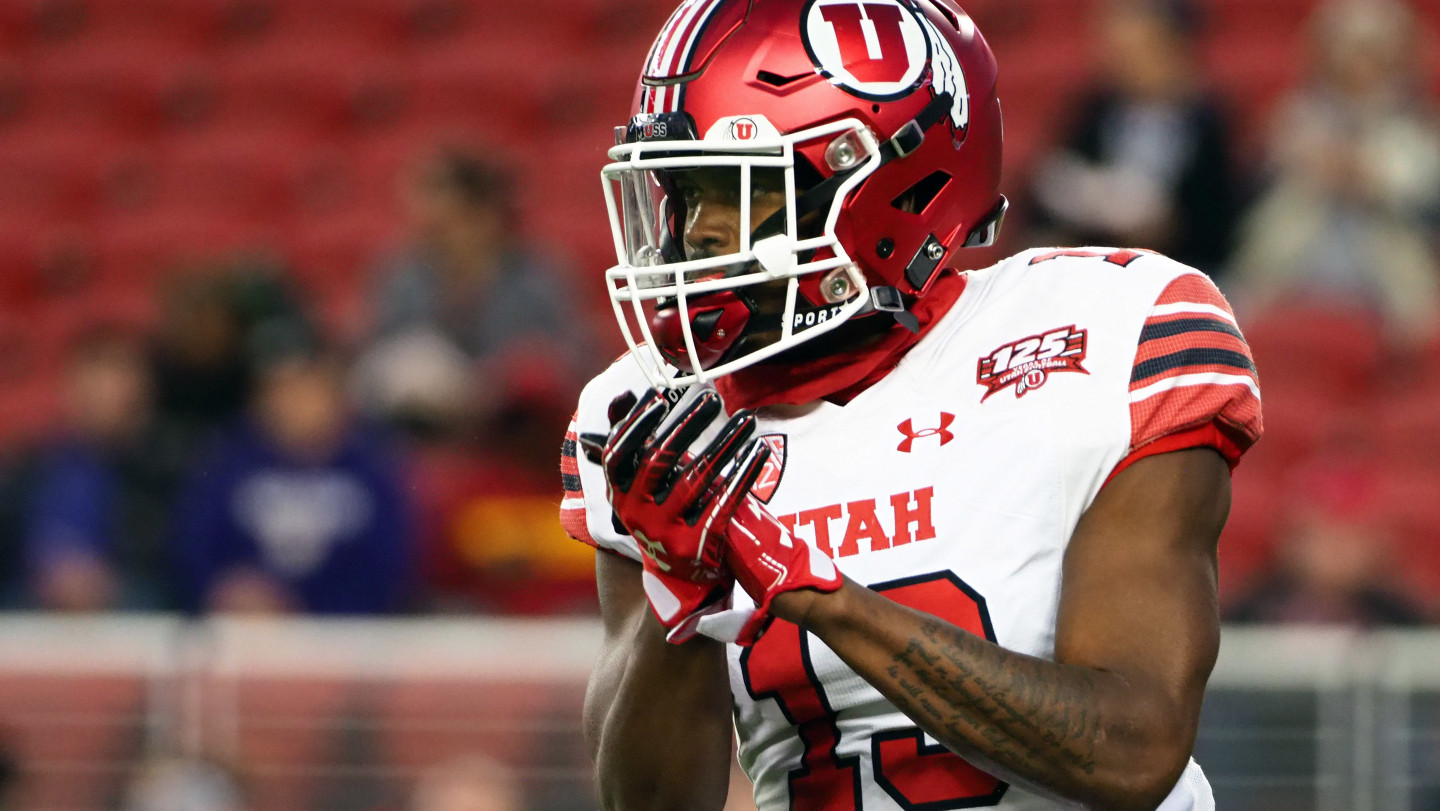 OBJ's Trade to Cleveland Has the Browns Hyped

Le'Veon's Power Move Pays Off After Signing Massive Deal with Jets

WR Metcalf Looks Ready to Destroy NFL Combine or Take Down Thanos

Friends to Foes, Ex-UGA Teammates Meet in Super Bowl

Cooks Gave a Super Gift to This Rams Employee

Mahomes Loves Ketchup as Much as Torching Defenses

Bears Hoping to Ride Club Dub to the Super Bowl

The Worst Fantasy Football Punishments for Last Place

NFL Players Bring Soccer Traditions to the NFL

JuJu Is a Man of the People

Bills Superfan 'Pancho Billa' Continues to Inspire

Happy 26th Birthday to OBJ 🎉

Mahomes Is 'Showtime' Off the Field Too

Thielen's Ride from Underdog to Record-Breaking WR

Shanahan and His Son Carter Are Hyped for Carter V

Browns Winning Off the Field with Community Service

Conner's Journey from Beating Cancer to Starting RB

Does Donovan McNabb Deserve Your 2019 Pro Football Hall of Fame Vote?

B/R Fantasy Expert Matt Camp Gives His Picks for Keep or Release After Week 2

Does Hines Ward Deserve Your 2019 Pro Football Hall of Fame Vote?
OVERALL
Highly aggressive and competitive player. That aggression can be both a strength and a weakness as it has taken him out of plays and games, but at the same time helped position him to make plays. Blair will be able to take a role as a special team player early in his career while providing depth throughout the secondary.  
GRADE: 5.99 (ROUND 3-4 - FUTURE STARTER)  
PRO COMPARISON: Chris Conte