Gareon Conley Will Not Face NFL Discipline for Sexual Assault Allegations
May 2, 2017
Paul Vernon/Associated Press
NFL spokesperson Brian McCarthy confirmed Tuesday that Oakland Raiders first-round pick Gareon Conley will not be subject to the league's personal conduct policy regarding his sexual assault allegation. 
McCarthy said Conley will not face discipline because the alleged incident happened before the NFL draft, per ESPN.com.
Conley, 21, is accused of sexually assaulting a woman in a Cleveland hotel April 9. No charges have been filed, and Conley has denied the allegations publicly.
According to TMZ Sports, Conley told investigators the woman gave him "brief oral sex" but they did not have intercourse. However, the woman said the former Ohio State star "grabbed her, spun her around and raped her from behind."
The Raiders selected Conley with the No. 24 overall pick in last Thursday's draft despite the allegations. Team officials have tried to focus on football since taking him but made it clear in public statements they did their own internal investigation into the matter.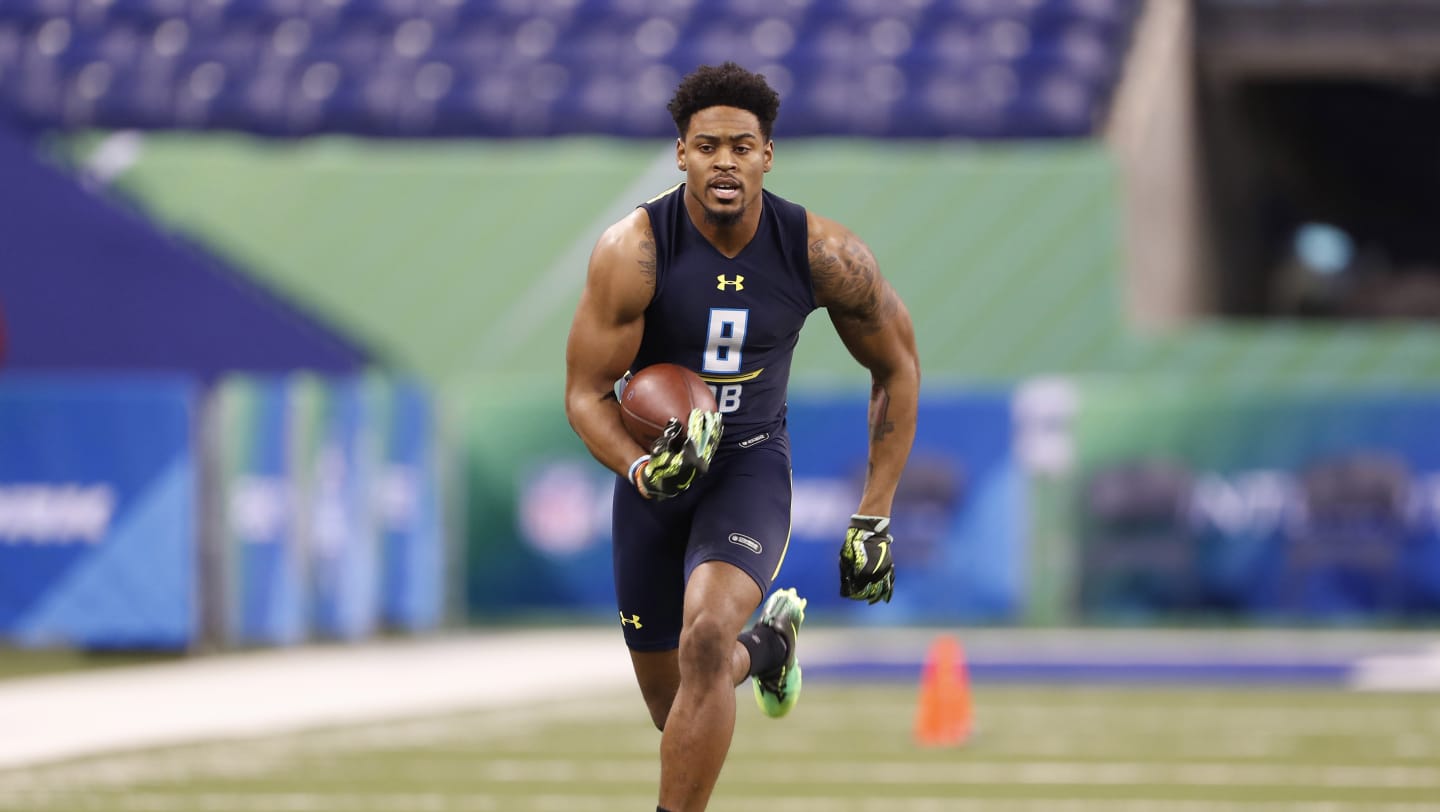 OBJ's Trade to Cleveland Has the Browns Hyped

Le'Veon's Power Move Pays Off After Signing Massive Deal with Jets

WR Metcalf Looks Ready to Destroy NFL Combine or Take Down Thanos

Friends to Foes, Ex-UGA Teammates Meet in Super Bowl

Cooks Gave a Super Gift to This Rams Employee

Mahomes Loves Ketchup as Much as Torching Defenses

Bears Hoping to Ride Club Dub to the Super Bowl

The Worst Fantasy Football Punishments for Last Place

NFL Players Bring Soccer Traditions to the NFL

JuJu Is a Man of the People

Bills Superfan 'Pancho Billa' Continues to Inspire

Happy 26th Birthday to OBJ 🎉

Mahomes Is 'Showtime' Off the Field Too

Thielen's Ride from Underdog to Record-Breaking WR

Shanahan and His Son Carter Are Hyped for Carter V

Browns Winning Off the Field with Community Service

Conner's Journey from Beating Cancer to Starting RB

Does Donovan McNabb Deserve Your 2019 Pro Football Hall of Fame Vote?

B/R Fantasy Expert Matt Camp Gives His Picks for Keep or Release After Week 2

Does Hines Ward Deserve Your 2019 Pro Football Hall of Fame Vote?
"I don't want to get into all the details about who we talked to, all of that stuff," general manager Reggie McKenzie told reporters. "But the bottom line is we've done miles and miles of research to make sure we were totally comfortable with our decision, which we were."
While the NFL will not punish Conley for his actions now, he could be considered a repeat violator should a similar accusations occur during his career. The league's policy says "conduct occurring prior to the players' association with the NFL" may be used in assessing the severity of future punishments for off-field actions.