Cal Bears' Head Coach Neil McGuire Throws His Cubs to the Wolves
October 10, 2009
OK, OK, so maybe they weren't wolves. Still, the Santa Clara Broncos can aptly be described as carnivores on the terrain of women's soccer.
What's that you say? Soccer?
And at the female collegiate level?
That's right—and once you hear the story you'll be as outraged as I am. Well, maybe not since my little sister once played soccer for the University of California at Berkeley, but I promise you'll be plenty irate.
It goes like this...
The Cal Bears' Women's Soccer program is a proud organization.
I know because I had the good fortune of being at Stanford while my sister was playing for that poor, inferior school to the north. Due to the proximity, I was able to see a lot of her games and hang out with the team on several occasions while visiting her.
The other women were as impressive as my sister is—accomplished athletes, smart, lively, as self-assured as any of us can be, and grounded. The product they put on the field reflected this resounding character.
They were good, maybe even very good, and on a perennial basis.
I can only trust subsequent iterations have been similarly outstanding because sadly, as I head to the finish line of my 31st year, I no longer hang out with college soccer teams.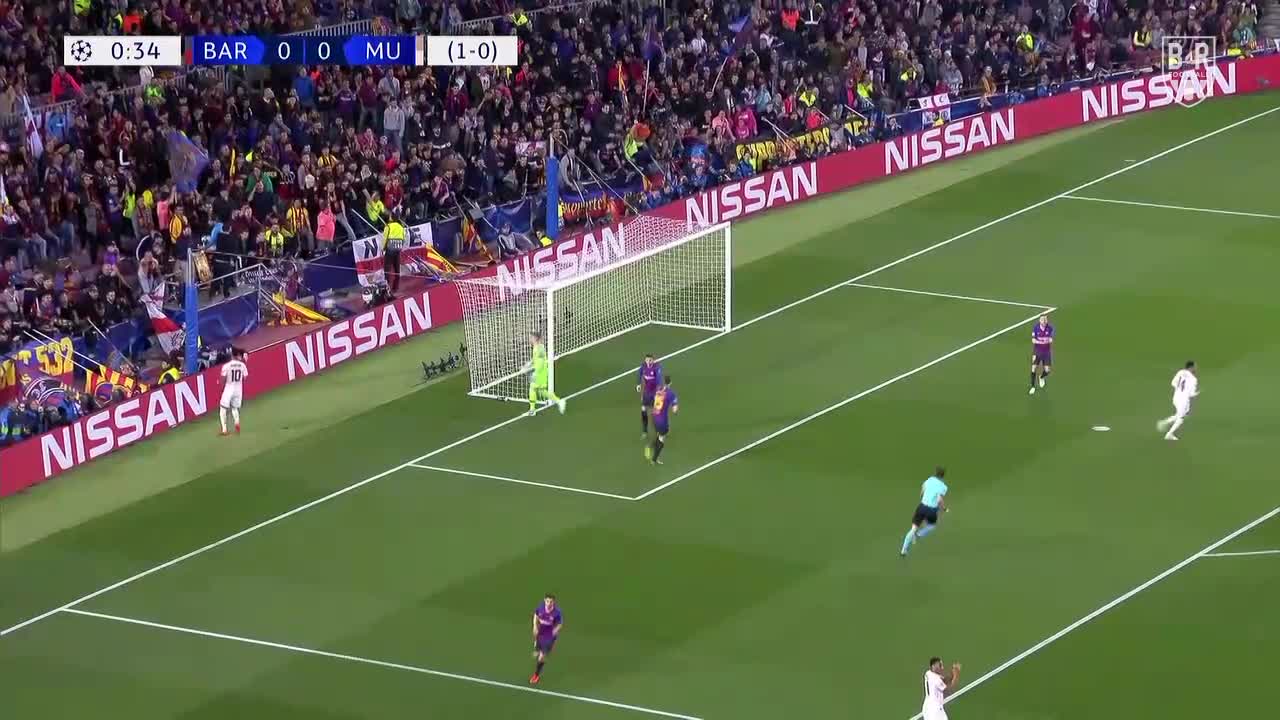 However, results on the field seem to justify my faith—the team has advanced to the NCAA tournament almost every year for the last decade...as far as I can tell. Shockingly, records of collegiate women's soccer don't have a strong web presence.
The 2009 student-athletes—the PLAYERS—are honoring this reputation.
Although they took a tiny little tumble against underdogs Cal Poly and Sacramento State a week ago, the ladies remain in strong contention for a shot at the brass ring in the tourney by virtue of a 8-3-1 record (they have those nasty little ties in soccer).
The tally includes a deadlock against the powerhouse No. 11 Santa Clara squad on the road as well as a win over the No. 25 Oregon Ducks in Eugene.
I mention those two contests because they came after the mini-slump. Keep that in mind going forward.
Because apparently, the back-to-back ambivalent efforts were too much for the Cal head coach. After the second consecutive faceplant against Sac State, Neil McGuire quit on his team.
Regardless of what made the paper, the dude just up and left—said he'd had enough and, reportedly, even gave his charges the peace sign as he walked out the door. This meant the young women were without a coach for their showdown against the Broncos in hostile territory.
Precisely at the point where real substance is made and impostors are broken—staring at two brutal defeats with another monster on the horizon—McGuire turned tail and ran. Like a spineless weakling, like a coward.
Like anything except what McGuire is supposed to be—a leader.
Of course, if you want to know how effective he is in that capacity, read between the lines of team captain Brianna Bak's reaction after he bailed: "I wasn't happy or sad. I was indifferent. My team is the only thing that matters to me. And if [McGuire] ever comes back, then we will deal with it then."
Can you hear that ringing endorsement? No wonder the Bears were able to rebound sans-coach to tie Santa Clara.
Pretty awful so far, isn't it? It gets worse.
Following the spectacular about-face against the Broncos, that paradigm of strength and integrity (Mr. McGuire) came slinking back.
The coach gave some amorphous, trite apology about being "deeply saddened" over the position he put his program in while dealing with "personal issues."
He was back at the helm for the win over Oregon, complete with a pat on the back from Athletic Director Sandy Barbour (remember that name).
The only problem with his line of garbage is that McGuire has a history of emotional outbursts and duplicity.
On one occasion, he kicked the team out of their locker room following a bad performance. On another, he benched a key player for violating team rules only to reinsert her when his side fell behind.
Given the totality of circumstances, would you believe him?
Furthermore, so what if the grown man had "personal issues?"
Listen, if they were that devastating, we'd know about them because something like a serious illness to a spouse/child/parent/sibling/etc. would be an affirmative defense.
Maybe the public wouldn't know of it, but his ladies certainly would—privacy is no shield in the wake of his betrayal.
So either this is something scandalous that only makes him look worse or it's a transparent fabrication because there was neither hide nor hair of a mention to the team.
Just a hollow adieu and two fingers in a "V."
Oh, and it's pretty convenient that McGuire's "personal issues" overwhelmed him right after a second embarrassing loss with a staunch adversary next up. 
Or that he couldn't find a handle on the situation in the roughly 48 hours that separated the Sac State game from the Santa Clara match.
Lastly, it worked out extremely well that said issues magically cleared up after his rudderless ship navigated the treacherous Santa Clara waters.
Just in time to get back on the sidelines for the Ducks' challenge—a ranked opponent so a chance for another impressive showing, but ranked lower than Cal so theoretically vulnerable.
Unfortunately, there's one last infuriating wrinkle.
The AD Sandy Barbour who is so convinced McGuire is still the man for the job?
She hired him two years ago despite a 7-11-2 record with the Texas Tech Red Raiders and without even interviewing more apparently qualified candidates.
This according to former players who would know far better than I who is and what makes a qualified coach. Not only that, as alumnae of the program, it's a good bet they have reliable information regarding the hiring process.
What a stunner that she'd now welcome him back—her legacy is entrenched with his. McGuire is the only one who can get the egg off her face.
It's tough to pick one single aspect that I find most loathsome in this morass. Ultimately, though, I settle on the arrogant disrespect.
Can you imagine the coach of a men's team doing this at a major university like Cal? Can you imagine the uproar if a football or basketball coach for a D-I team IN CONTENTION headed for the hills in mid-season?
I know I can. I'll bet McGuire and Barbour can.
Yet they both forged ahead because they believe they can get away with it. They believe this repugnant breach of trust will fly under the radar and escape widespread scorn, that everyone will just "move forward" and they can pretend like it never happened.
Essentially, Neil McGuire—a women's soccer coach—and Sandy Barbour—a female athletic director—are operating under the premise that women's soccer doesn't matter.
Hey, why show the program and its student-athletes the appropriate respect if you don't have to? Nobody cares about soccer, least of all women's soccer, so why try to do the right thing? It's unpleasant and nobody will notice anyway.
Well, the Cal Bears' Women's Soccer alumnae care about their sport and they're paying attention. So am I.
Hopefully, now you are too.