The Tales of Adam Vinatieri, the NFL's Forrest Gump
October 24, 2016
Michael Hickey/Getty Images
Someday, Adam Vinatieri may tell this story to a perfect stranger while sitting on a bench waiting for a bus, eating from a box of chocolates as a white feather floats in the breeze.
Vinatieri has floated through more than two decades in the NFL, finding himself in the middle of history time and again, and often creating it. It happened again Sunday when Vinatieri kicked two field goals in the Indianapolis Colts' 34-26 victory over the Tennessee Titans, setting a record of 43 consecutive field goals without a miss.
Looking back, his story seems more like a movie than a career.      
It began with an introduction.
Hello, my name is Adam. Adam Vinatieri.
It was 1996, and the man shaking his hand was an intimidating figure with blue eyes that could look right through you. Vinatieri was a 23-year-old from Yankton, South Dakota, who had joined the New England Patriots as an undrafted free agent. The year before, he had kicked for the Amsterdam Admirals in the World League of American Football.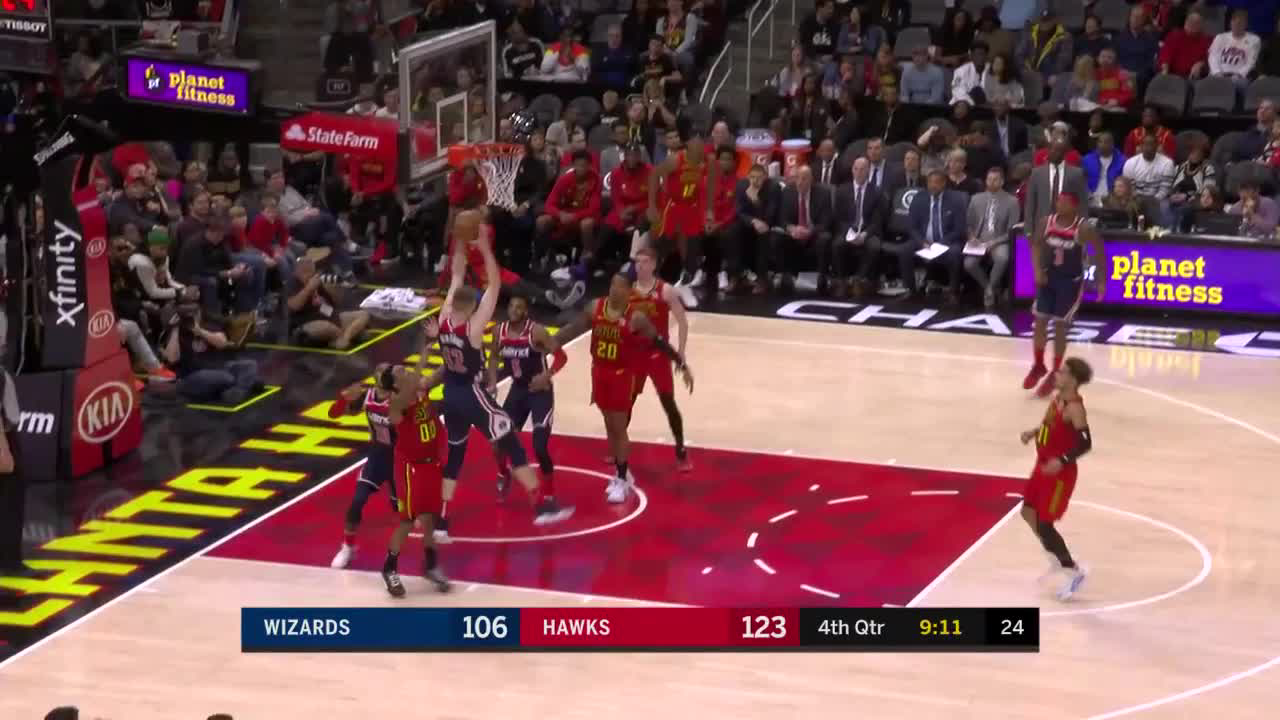 Now he was trying to beat out a 17-year veteran and impress this man who had a pair of Super Bowl rings and had been named Coach of the Year twice.
Bill Parcells didn't seem to have much use for a rookie kicker. He kept putting Vinatieri on the spot. "If Vinatieri makes this kick, the team doesn't have to do conditioning," Parcells would announce during a training camp practice. "If he misses it, we're doing double."
ROBERT SULLIVAN/Getty Images
Then, when Vinatieri was about to try a field goal, Parcells would stand right in front of him so he couldn't kick. Meekly, politely, Vinatieri would ask him to move.
The night before the Patriots' final preseason game that year, Parcells told Vinatieri he would be taking all of the kicks the next day. "I'm going to see if you got what it takes or if you are going to pack up your s--t and get out of here," Parcells told him.
He kicked well in that preseason game. And for some years afterward.
Vinatieri has endured to the point, where at the age of 43, he is the oldest player in the National Football League.
He has survived two meniscus surgeries, a labrum surgery on his kicking leg, a broken bone in his foot, a pars fracture in his lower back and a broken finger.
He has answered to seven special teams coaches. He has worked with six long snappers and six holders, plus a handful of short term fill-ins.
He has been around so long that he remembers having a ball boy named Zak DeOssie, whose father, Steve, was Vinatieri's long snapper. Zak is a 10-year NFL veteran now.
He was teammates with Dave Meggett—and with Meggett's son, Davin Meggett.
He once played in a 30-team, six-division league that didn't have games on Thursday nights.
Twenty-one teams play in stadiums that did not exist when he was a rookie.
Now, on team charters, he gets a first-class seat not far from where Colts owner Jim Irsay sits. His tenure means he can choose the music in the weight room. Sometimes, he'll turn off Drake and play Frank Sinatra.
Who knows if Vinatieri would have been around for all of this if not for Parcells?
"Playing for him helped me develop my mindset," Vinatieri said. "I learned I had to work my butt off every day to stay on the team. It helped me understand the realism of football."
Years later, that nice man was inducted into the Pro Football Hall of Fame.
Herschel Walker once set a world record in the 55-meter dash, with a time of 6.11. Twenty years ago, he was nearing the end of his career but was still considered one of the fastest players in the NFL.
In a December game at Texas Stadium, Walker took Vinatieri's short kickoff down the left sideline and ran straight past every man on the Patriots kick coverage team. He was a couple steps past Vinatieri. Somehow, Vinatieri summoned the burst to run down Walker from behind, preventing a touchdown. It was an amazing, logic-defying play.
In the locker room afterward, Parcells praised him and said, "Things will change in the locker room for you. You are more than just a kicker now."
At the time, Vinatieri didn't know what Parcells was talking about.
He knows now.
Vinatieri learned in order to thrive, he had to do more than just what was expected. He had to go beyond the norms, do more, try harder, never lose focus.
All of these years later, Vinatieri still is more than just a kicker. In the offseason, when teammates are running gassers, he is not expected to join them. But he does join them. And he runs hard.
In the weight room, he lifts with cornerbacks, safeties and linebackers. The other day, punter Pat McAfee saw him bench press 100-pound dumbbells eight times.
Andy Lyons/Getty Images
"I'll be damned if I'm going to go in the weight room and have the young guys say, 'There's old Adam, doing half as much weight,'" he said.
Early in his career, Vinatieri learned the importance of being all-in. The lesson was driven home by a young head coach whose hair color was more pepper than salt. The coach was enthusiastic, energetic and invariably positive.
Young Pete Carroll wanted to know if his Patriots were completely committed to the team. One day, Carroll told the team everyone had to wear pads in their pants for practice. As a kicker, Vinatieri thought surely he was exempt, and he did not wear the pads.
Carroll fined Vinatieri—and chewed him out. It was the only time in Vinatieri's career he was fined.
Carroll was a flop in New England, but he went on to become one of only three men who won a college football national championship and a Super Bowl. From then on, if Carroll told his players to stay on the path and off the grass, that's what Vinatieri did. Vinatieri became a good soldier.
It's not really hard. You just make your bed real neat, remember to stand up straight and always answer every question with, 'Yes, drill sergeant!'
Fifteen years ago, Vinatieri found himself in a movie theater with his Patriots teammates, watching Ice, the true story of Sir Ernest Shackleton's 1914 trans-Antarctic expedition. Shackleton's ship, the Endurance, became trapped in ice and went down in the Weddell Sea. The crew was left on an ice floe. For nearly two years, the men were stranded. And despite unspeakable hardships, all 28 of them survived.
How did they do it? They worked as a team, they followed Shackleton's lead and they each did their job.
Vinatieri and his teammates were bussed to that movie theater by their coach, who wanted to make a point about how a group of men can overcome almost anything if individuals understand their roles, the importance of teamwork and the big picture. It resonated with his kicker.
This coach was different. He had been fired from his first head coaching job. He didn't smile much, and there was no pretense about him. Vinatieri had to really pay attention when he spoke, and when he did, it seemed like he was always learning something.
Bill Belichick made sure Vinatieri understood he needed to be ready for anything. "Make sure you have shoes that work, no matter what the field is like," Belichick once told him.
To this day, Vinatieri shows up at every game with four pairs of shoes—two with normal, molded cleats for his kicking foot, separate plant-foot shoes, a pair with longer cleats for grass and a shoe with a bottom for turf.
Momma always said there is an awful lot you can tell about a person by their shoes. Where they go, where they been. I've worn lots of shoes.
In Belichick's first year with the Patriots, he used a sixth-round pick on a skinny quarterback from Michigan. Vinatieri remembers seeing Tom Brady the first time and thinking, "He's not that physically fit."
Then he saw him in a game, and he formed another opinion. "He gets out there, things don't bother him," Vinatieri said. "He's so good under pressure, so cool, one of the coolest dudes I've ever met."
In that way, they could have been brothers.
"There are people out there who love pressure, excel under pressure," Vinatieri said. "And there are people who crack under pressure. You have a guy like Mariano Rivera. I think he's the best closer of all time. He would come in and the game was over. When Tiger Woods was on, he would just come through under pressure. Michael Jordan—when a championship was on the line, he made the big one. I played quarterback until college, pitcher and catcher in baseball, center midfielder in soccer. I wanted to be the guy the game came down to."
And so he would be.
The Patriots were trailing the Raiders 13-10 late in the fourth quarter of divisional playoff game in January 2002. It appeared Brady fumbled on a Charles Woodson sack. But the controversial Tuck Rule gave the Patriots another chance.
Five plays later, with enough snow on the ground to cover his shoes and just more than 30 seconds left on the clock, Vinatieri jogged on the field and cleared a spot with his foot. With the wind in his face, he nailed a 45-yard field goal to tie the game.
DON EMMERT/Getty Images
"Probably the most difficult kick I've ever had to make," he said. "It's a blizzard, and if you miss, the season is over. I don't know if you could stack much more against you."
Vinatieri followed it up with a 23-yard game-winner in overtime.
Then, two weeks later, the Patriots were 14-point underdogs to the Rams in the Super Bowl. After the Rams tied the game with 1:30 left, the Patriots gave Vinatieri a chance to win the game with seven seconds remaining.
Fans crossed fingers, held hands, prayed. Some looked away.
The Louisiana Superdome was roaring. But it was silent to Vinatieri. Calm even.
His 48-yard game-winning field goal changed his world.
"The first time you win a Super Bowl, I suppose it's emotionally like the birth of your first child," he said. "It's different professionally versus personally, but as a kid you dream your whole life about playing professional football, and for me the dream was kicking a game-winner in a Super Bowl."
My momma always told me miracles happen every day. Some people don't think so, but they do.
Two years later, the Panthers and Patriots were tied at 29 as Super Bowl XXXVIII wound down in Houston. Earlier in the game, Vinatieri had missed one field-goal attempt and had another blocked. But with four seconds remaining, he was called upon again. Without so much as a bead of perspiration, he kicked a 41-yarder through the middle of the goal posts.
In 50 Super Bowls, only three have been decided by game-winning kicks in the final seconds. Vinatieri kicked two of the three.
By now, Vinatieri's photo was hanging in bars and basements from Bangor to Stamford. He was the symbol of a dynasty and a cultural icon venerated in New England as if he were a Kennedy.
Together, the kicker who was undrafted, the quarterback who was the 199th pick of the draft and the coach who had been fired would win a third Super Bowl, against the Eagles in Jacksonville. It's fair to wonder whether any of it could have happened without Vinatieri.
Sometimes, things that are difficult to comprehend are best explained with a dime-store philosophy.
Life is like a box of chocolates. You never know what you are going to get.
Vinatieri became a free agent in 2006. Belichick, to the shock of many, let him walk, and Vinatieri signed with the team that probably could hurt the Patriots more than any other.
It was an acrimonious divorce. Is there any other kind?
Al Bello/Getty Images
By the time Spygate blew up in 2007, Vinatieri no longer was a Patriot. But he did not feel good about seeing his old coach and team besmirched. It was later revealed that the Patriots were taping opponents' signals from 2000-02, when Vinatieri was a member of the team.
"I didn't know anything was going on," he said. "I never saw any of it. But I know it indirectly tarnished some of the championships. People say we cheated. What I know is we had a real good group of guys who busted their butts every day to prepare. I don't want to say it hurt me, but it made me think about my teammates and how hard we tried to win championships. So that did not feel good. I'm kind of happy I was already in Indy when it was going on."
That was a lot of kicks ago, and now Vinatieri has the utmost respect for his former coach. "Now that he is not my coach, we've talked and done events together," he said. "I really appreciate him now, not only as a coach but as a friend. When you play for him, you're never overly comfortable. It's a different feel now. I think he is one of the greatest coaches of all time—a football genius."
My momma always said you've got to put the past behind you before you can move on.
Another football genius was waiting for Vinatieri when he arrived in Indianapolis in 2006. Except this one was taking the snaps and throwing touchdown passes. The Sheriff, they called Peyton Manning.
"When I got here, I was like, 'This is the Indianapolis Mannings,'" Vinatieri said. "He was involved in everything. He was as influential as a head coach or a general manager. He made the rules in this building. And he was the enforcer. If he didn't like the way practice was going, he started it over. I put him up there with some of the great coaches in terms of knowing X's and O's and how to manipulate a defense into changing their formations. He understood the game at a different level."
Manning elevated the performances of everyone around him. Brady also coached and coaxed teammates, but Manning did it in a different way.
"Tom was more laid-back, fun-loving," he said. "Peyton was only laid-back for a couple hours after a game. Then it was back to business. He liked to do some practical jokes, but he was very serious most of the time."
Michael Conroy/Associated Press
The way Manning prepared with unusual diligence stayed with Vinatieri.
What Vinatieri has realized is the older he gets, the more he has to prepare. "I envy the Adam from his 20s who could strap on his shoes, maybe do two minutes of light jogging, put down a ball and start kicking," he said.
These days, you should see Vinatieri prepare to kick. Before every practice and game, he has a routine that takes more than an hour before he is ready to even touch a football. It starts with a physical therapist working soft tissue in the trainer's room. Then there is knee and hip mobilization work and activation. Out on the field, he stretches and goes through a dynamic warmup. Finally, he takes his first warm-up kick.
Manning wasn't the only person who influenced Vinatieri upon his arrival in the Midwest. Tony Dungy was unlike any coach Vinatieri had known.
"There are good football coaches, and then great people," Vinatieri said. "As good a coach as he is, he's a better man. He was very concerned about growing us into responsible men, family men, caring about who we are as people and developing us. If you asked him what was more important—winning games or developing your men into good people—I think he would probably say the latter."
Mark J. Terrill/Associated Press
It was a good time in Vinatieri's life for him to intersect with Dungy. He was 33 years old, a husband to Valerie and a father to a 3-year-old son, A.J., and a 1-year-old daughter, Allison. Another son, Gabe, would come along four years later.
Through Dungy, Vinatieri was able to appreciate the bigger picture. "I was always under the mindset that the only way you could win was to put in a million hours, kill yourself, make football the only thing in life that matters," he said. "He had a different way of looking at it. When you were in the building, it was all about football, but then there was a time to go. You can be all-in here, then be all-in with your family when you leave."
As a young football player, Vinatieri vacationed in exotic locales. He went on an African safari, deep-sea fishing in Panama, bear hunting in Alaska and on an arctic expedition.
As an older football player, he was more likely to do Disney, take a road trip to Pigeon Forge, Tennessee, for his son's baseball tournament, or drive to wherever his daughter's horse show might be.
Vinatieri wasn't a kid anymore, and his life was about more than him. Dungy helped put that in perspective.
Even though Vinatieri was maturing the way a man should, the night was still young in his career. There was another Super Bowl to win, this one in 2007.
It was a special one to him because Vinatieri helped lead a group of men—including Manning—who never had experienced a Super Bowl victory.
"In New England, I was part of a team that won three in four years," he said. "By the third one, there is less raw emotion. The Super Bowl with the Colts was so much fun because I literally just watched my teammates—the hugs and tears and sheer joy, the 'I can't believe we finally did it.' To me, that was so awesome. It was like the first time seeing it again."
Not long after, Vinatieri found himself in the Oval Office with George W. Bush, Manning and Dungy. Of course he did. The four of them talked football, surrounded by portraits of Lincoln and Washington, busts of Churchill and Eisenhower.
It wasn't his first trip to the White House.
"It's good to be in the presence of Adam Vinatieri—again," President Bush said on the South Lawn of the White House. "The man knows how to pick a winner. And contribute to a winner."
Did we mention Vinatieri's great great grandfather, Felix Vinatieri, was General Custer's bandmaster? Or that his third cousin was daredevil Evel Knievel?
There is a part of Vinatieri that, like his distant cousin, embraces living dangerously. Maybe that's why he and Bruce Arians clicked so well when Arians became the Colts' interim coach in 2012. Arians, the Bear Bryant disciple and cancer survivor who wears Kangol caps, doesn't care what you think about him or his go-for-the-throat approach.
"I loved his aggressive offensive style because we scored a lot of points and I was on the field a lot," Vinatieri said. "He's a hell of a coach. He has that no-nonsense aspect—direct and straightforward. He kept it real."
Arians won the Coach of the Year award that season, in part because he was able to infuse his competitive spirit in the Colts. Vinatieri admired that.
In a preseason game this year, the Colts assigned McAfee to attempt a 62-yard field goal—not Vinatieri. The next time the Colts practiced, Vinatieri decided to line up for a 66-yarder. Everyone paused to watch. Vinatieri nailed it with room to spare.
"He's the most competitive human I've ever been around in my life, the most competitive human on earth," McAfee said.
Scott Cunningham/Getty Images
As Vinatieri writes the final bars of his football opus, Chuck Pagano is the perfect man to lead him. Vinatieri witnessed Pagano's battle with leukemia and took part in the Chuckstrong movement. He also has repeatedly heard Pagano's messages about appreciating the moment.
"He tells us all the time, 'Tomorrow is not guaranteed,'" Vinatieri said. "'Enjoy the time you have now, make the best effort you can and see where the chips lay.'"
It isn't just football that Vinatieri is appreciating. He has gone from being the kid in the locker room to the brother to the big brother to the father figure. When he sits in the hot tub with teammates, they ask him about marriage and kids and investments.
"Make sure you are maxing out your 401(k)," he tells them. They teach him about Twitter, Instagram and Spotify.
He appreciates how the NFL has evolved, too.
It's a bigger, faster, stronger and more skilled league than it was when he showed up, he said. And it's also a more responsible league, with more concern for the well-being of players. "If that makes us softer, than it's a good thing that it has," he said.
That day, for no particular reason, I decided to go for a little run. So I ran to the end of the road. And when I got there, I thought maybe I'd run to the end of town. And when I got there, I thought maybe I'd just run across Greenbow County. And I figured, since I run this far, maybe I'd just run across the great state of Alabama. And that's what I did. I ran clear across Alabama. For no particular reason, I just kept on going. I ran clear to the ocean. And when I got there, I figured, since I'd gone this far, I might as well turn around, just keep on going. When I got to another ocean, I figured, since I'd gone this far, I might as well just turn back, keep right on going.
All these years later, Vinatieri has kicked in 313 regular-season games, sixth-most in NFL history. He has played in 30 postseason games, second-most in NFL history behind Brady's 31. He became the only player to score 1,000 points with two teams and has kicked more field goals and scored more points than anyone except Morten Andersen and Gary Anderson.
Steven Senne/Associated Press
It is Vinatieri's mentality that has enabled him to run this far.
Two years ago, he was trying to become the fourth kicker in NFL history to have a perfect season, making every field goal (with at least 15 attempts) and every extra-point attempt. He had connected on 29 straight field-goal tries when he lined up for a 46-yard attempt in the third quarter of the final game of the year. McAfee, who was the holder, screwed up. He had the laces facing Vinatieri, and Vinatieri kicked it wide left.
"He never said a word to Mac," Colts special teams coach Tom McMahon said. "He never looks for fault. He looks within himself."
Missing that kick was disappointing for Vinatieri. But he didn't let it affect his next attempt, a fourth-quarter kick that helped put away the victory.
Back when Vinatieri was a rookie, Matt Bahr was that 17-year veteran he was competing against. Bahr had played on six teams and won two Super Bowls, and he knew a thing or two about surviving in the NFL. He shared some wisdom with the youngster who was trying to take his job.
"You are never as good or as bad as they say," he told Vinatieri. "Stay on an even keel mentally, and don't listen to what they say because at the end of the day, consistency is the key to it all."
The words still resonate with Vinatieri, who now is regarded by many as the best kicker the NFL ever has seen.
I don't know if we each have a destiny, or if we're all just floating around accidental-like on a breeze. But I think maybe it's both. Maybe both are happening at the same time.
How do we make sense of this?
Maybe Vinatieri's story had been written in the stars, and he's just playing the role that destiny tapped him to play. How else could we explain him coming into the world with the capacity to block out pandemonium, to shrug off unbearable elements and to embrace pressure that would crumble almost any mortal?
Maybe Vinitieri willed this to happen. Remember McAfee's words? The most competitive human on earth. Remember the offseason gassers? The 100-pound dumbbells? The 66-yard field goal in practice? The four pairs of shoes?
Or maybe everything that happened to him was pure happenstance, and he has been blown to where the breeze has led him. How does one player become teammates with perhaps the two greatest quarterbacks in history, then play for two current Hall of Fame coaches and two possible future Hall of Fame coaches?
Vinatieri ponders it. "I look at a guy like Jason Hanson," he said of the former Lions kicker. "What an amazing career. Fourth all-time leading scorer in the league. And yet he only played in a couple of playoff games. I wish he had more opportunities to feel the joys I've been a part of. For whatever reason, it was me and not him."
That's all Vinatieri has to say about that. And a white feather is taken by the wind.
Dan Pompei covers the NFL for Bleacher Report. Follow him on Twitter: @danpompei.