School Suspension as Silly as Getting Spurs' Matt Bonner Carved into Head
May 17, 2012

I don't want to live in a world where Matt Bonner haircuts are a bad thing. 
Fox Sports reports on a story (via Fox television affiliate KABB in San Antonio) that will really tug at the heart strings of those who are both born with red hair and fans of the Spurs' Matt Bonner, whose official position with the team, as we all know, is goofy, hard-working, redheaded guy.
Update: Thursday, May 17th at 2:40 p.m. ET
We have an update, and it's from Matt Bonner himself. Spurs Nation reports the Spurs forward has some thoughts on this situation. He calls it "Hairgate" and says he loves it.
Bonner does offer a solution. He states: 
Couldn't you just move him to the back of the class? Then nobody would see it; it wouldn't be a distraction. Otherwise, the nicest thing a fan has ever done for me is ruined.
End of update. 
It seems that Patrick Gonzalez was told by his middle school to shave off this glorious piece of art or he would be suspended, according to KABB.
A moment of silence, please.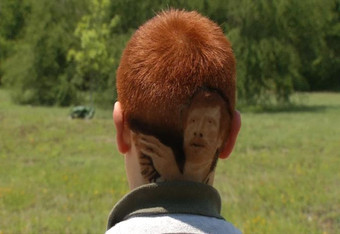 Sadly, Matt Bonner will die.
No, not the real one. He is perfectly safe from harm spending the majority of minutes on the San Antonio Spurs' bench. Bonner the haircut will die because Gonzalez has agreed to shave the brilliant piece of art from his dome. 
How is this a distraction?
Matt Bonner never hurt anybody, and it seems to me that this is exactly the kind of imaginative quality we should nurture in our youth. 
I might have an issue if he went and asked for the Tony Parker like this guy.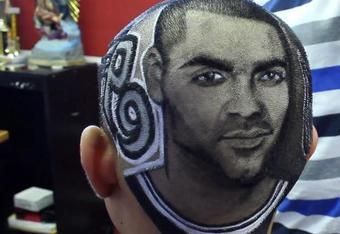 I should disclose that I have pretty much slammed these types of hair styles in the past. Especially the Kobe Bryant face that looks more like he is in pain than anything.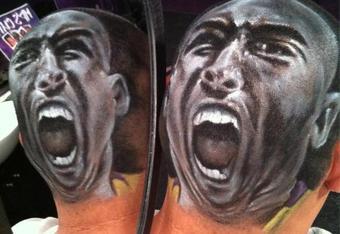 But the Bonner one is more an issue of kids being kids and of one actually finding a hero in one of the best redheads in the league. OK, he shares the title with Brian Scalabrine. 
The fact that the school cares means they have no idea what is going on here. I am sure that there was some hoopla when he got to school, and all that the kids want are some athletes of their own. 
I say let them. 
I have seen enough kids rock the fauxhawk that I am convinced anything else is better. Besides, we should let kids be kids and nurture creativity. 
Until they become adults. Then these haircuts are just stupid. 
Follow me on Twitter and we can discuss '90s TV.