Memphis Football Can Survive This Crisis with the Right Leadership at the Top
September 12, 2011
It is official, Memphis football has hit rock bottom, Davy Jones' Locker has a new roommate.
Memphis lost 47-3 last Saturday to Arkansas State.
There are many Tiger fans who normally try to stay upbeat, but are now even floating the idea of University of Memphis just giving up Division 1 football all together to focus on men's basketball. Basically becoming a public university version of Depaul and Marquette. 
Is it really hopeless? Does Memphis football have to continue to stay in Dante's 9th circle of hell forever?
There are glimmers of hope for the program, however, it is going to require a change of leadership at the top.
As this writer explained January of this year, Memphis' Athletic Director, RC Johnson has been a terrible leader for the football program. In fact, I would say he has been the grave digger of their program.
In his 15 years as AD, Memphis is no closer to getting a BCS bid then Memphis was when the BCS was formed in 1998. I explained in great detail in the former column why Johnson needs to go, but I want to add to the original argument.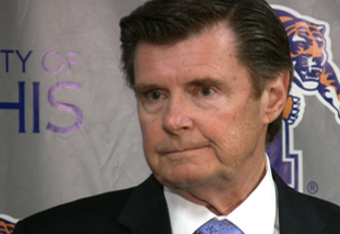 RC Johnson has been the Athletic Director with three Division I universities, Miami(Ohio), Temple and Memphis. His record as AD with Miami(Oh) in regards to football is 23-38-5, from 1988-1993. He was then AD with Temple for two years(1994-1995), Temple football was 3-19. Since 1996, Johnson has been AD at the University of Memphis, the football program is 69-110 under his watch
In fairness to Johnson, he was only with Temple for two years, which is hardly enough time to make an impact as AD with a school. But certainly, over 15 years with Memphis and five years with Miami(Oh) should be plenty of time for any AD to make decisions that will be positive or negative toward a school's athletics.
The basic issue many in Memphis seem to feel about RC Johnson and Memphis' University President, Shirely Raines, is that they are out of touch with what it takes to get a university program into a BCS conference.
Dr. Raines wrote an open letter last week to the fans of Memphis mentioning all the things that she and RC Johnson have been doing to help Memphis get into a BCS conference. She lists the improvements made to golf, softball, baseball and basketball.
Trouble is, none of these sports are what the BCS leagues are looking for when they take in a new program, certainly not in the case of TCU, Utah, Louisville and South Florida. She brags about the $10 million dollar improvement campaign that is currently going on for the Memphis football program without mentioning that other CUSA schools, like Houston and Central Florida, are in the middle of a $100 million dollar campaign for the same improvements.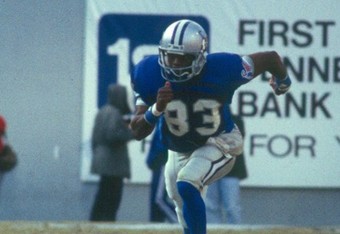 There was a time when Memphis football was salable product on the verge of going to the next level, back in the mid-1990s.
Soon after the firing of head coach Chuck Stobart, this is where Memphis football stood: they had several years of nationally ranked defenses, at one time, #3 in the nation in total defense. They were recruiting players like Issac Bruce,Russell Copeland, Tony Semple, Danton Barto,Ken Irvin,Jerome Woods and Steve Matthews.
Memphis was competitive with SEC schools.
In the six years Chuck Stobart was head coach(1989-1994), Memphis had six victories over SEC schools. Since 1995, Memphis has only defeated an SEC school three times(Tennessee '96, Ole Miss '04, Ole Miss '05)
The problem, of course, was that Stobart could never get the Tigers passed the 6-5 mark, although this is good enough for a bowl trip these days.
After Stobart was fired for personal reasons, Memphis had a golden opportunity to go out and get a high profile head football coach who could have taken what Stobart was building and used it to get the Tigers over the 6-5 hump. Instead, Memphis chose Rip Scherer, a good man, but his only real mark was one good year as head coach with the Dukes at James Madison.
After Scherer was fired, RC Johnson promoted Tommy West from Scherer's staff to be the head coach. West, a former head coach for Clemson, fired for mediocrity while at Clemson, inherited some really good players from Scherer, and DeAngelo Williams was a gift from Houston Nutt (Williams originally wanted to play for Arkansas, but Coach Nutt did not think Williams' talent would be served best in his power run offense at Arkansas, so Williams chose Memphis to be close to home).
When West was let go in 2009, RC Johnson had an opportunity to pull resources and money from big Memphis boosters and go out and get a really high profile coach, much like he did for the basketball program when he hired John Calipari.
Instead, Johnson choose Larry Porter, a former Memphis football player with no experience at calling plays, who had been a RB position coach with LSU and OSU.
As mentioned earlier, Memphis' problem boils down to leadership.
Memphis football has been treated like a red-headed step child under Johnson's tenure, and, as the old saying goes, "you get what you pay for". Memphis only has to look at what their former arch-rival, the University of Louisville did. Louisville, much like Memphis, had always been considered a "basketball school". Yet, in the 1990s, Louisville made a decision to get serious about football for the first time.
They got their boosters together, they spent money to upgrade their facilities, built a very nice on-campus stadium and they went out and hired coaches like John L Smith and Bobby Petrino. Soon, Louisville was not only winning the CUSA in football, but even getting ranked as high as #6 in the nation (2004) as a non-BCS football team.
The next year, they would be invited by the Big East to leave CUSA for greener pastures.
The odds are, with the Memphis football team being as bad this year as they were last year, RC Johnson is probably not going to be able to survive this crisis.
Which will mean Memphis will get a new Athletic Director who in turn will probably fire Larry Porter as his first act of business.Memphis simply can't afford to go down the cheap road this time.
With Memphis way behind other CUSA schools in facilities and improvements, they have to go out and spend major money to try and get a big name to coach their football program.
Mike Leach, Tommy Bowden, Ralph Friedgen and Rich Rodriguez are all available, will Memphis make the call if they do replace Johnson and Porter?