Fantasy Football 2011: Our Ode to the Fantasy Football Commissioner
August 29, 2011
A lot of people say that the worst thing about fantasy football is that rooting for one's favorite team becomes more difficult, and thus dilutes one's own personal fandom. That isn't true. We should all be fortunate enough to have our hometown allegiances challenged by our lust for success, especially the success that comes from fantasy teams of our own making. Is it so much better to root for some billionaire's collection of players than one of your own? That's perhaps a discussion for another time.
No, the worst part of fantasy football is organizing the draft. Without question. And for coordinating a night where he and 11 other people are able to get together, the fantasy commissioner deserves all the credit in the world. For it is he (or she) who has to navigate through the human debris of excuses in making Draft Night happen. Everybody can do Thursday except this guy. This guy has to work. This guy has kids. This guy's wife is cranky so try not to mention the league at the picnic this weekend. Just as a local politician fails to appease all of the desperate souls camped out in a town hall meeting, the first proposed date for the fantasy draft is often shouted out of the room.
Couple this with the fact that the commissioner will get his ass handed to him if he should ever bog down his constituents with email. The bullet points for communication here are pretty standard. 1. Who's in for this year? 2. Welcome back, everybody. 3. Don't forget to pay your league fees. 4. Seriously, you guys need to pay your league fees. If the commish wanders off-message here, it can rankle the fellowship of his fellow owners, none of whom are setting aside their time for the greater good of the league.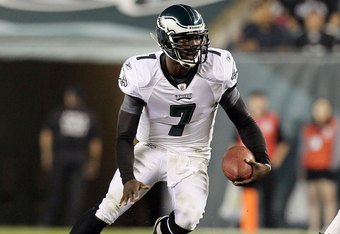 Over the years, technology has galloped its way to the fantasy commissioner's aid. The act of the Reply-All, for all of its faults, is immeasurably more convenient than the telephone tag of a generation ago. Any older fantasy player will tell you about fantasy sports before the Internet, a legitimate Dark Age where pages of stats, strategies and box scores were lugged around in three-ring binders. Scoring was calculated by hand, in pencil. Fantasy football in the 1980s was like math class without the spitballs.
Now, thanks to TV products like Sunday Ticket and Red Zone, we can follow all of our fantasy players as they play. Real-time stat-tracking applications were considered a premium feature on fantasy football websites as recently as three years ago. Today, they're as standard as chin straps.
And with the plethora of social media tools out there, we can't help but discuss what we're seeing with our favorite fantasy player. The cries of "Nobody wants to hear about your fantasy team" are dwindling with each passing year, in large part because we can't pipe down about how Michael Vick might torch the Redskins again. Vick's recent on-field successes—and his potentially limitless fantasy value—have reframed the debate about his controversial re-entry into the NFL. It's a lesson that Plaxico Burress and his people would be wise to acknowledge. These things make playing fantasy football easier than ever, and considerably less nerdier.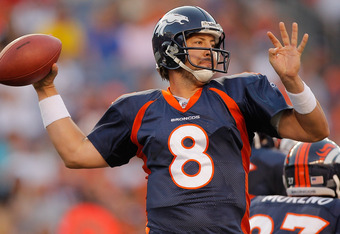 But through all of those advancements, the commissioner's burden remains unleavened.
The worst part of running a fantasy sports league is witnessing one's own patience deteriorate over the course of the fall coordinating something that's supposed to be fun. And the catalysts of frustration can come from anywhere. Sometimes it's the idiot from your buddy's office that filled a last-minute opening. Thanks for stepping up tonight, Kevin. Now hurry the hell up and pick Kyle Orton already. Somebody will want to debate a rule change at the last minute. Somebody will whine about having to draft at the end of the order. And somebody will still not have paid their league fees.
It's unfortunate that only one person out of every group of 12 will have to endure the pain of league leadership, because it's as much a part of fantasy sports as flex spots and bye weeks. The fantasy commissioner's mission is a thankless one: Make all of your friends happy, even those one or two that are acting like total dicks. Most fellow owners are happy to have the work of assembling the league done for them, but the harmony of the majority often gives way to the discord of the minority, and it can take a toll on the commissioner's own team. Time spent explaining the league's playoff format is time kept away from scanning the waiver wire.
A good fantasy sports commissioner can listen to complaints from his owners and address them quickly. A great commissioner will have anticipated this sort of grumpiness and parse out even-handed disappointment accordingly. Because the great commissioners know that not everyone can be appeased. The goal, then, is to make everyone equally unhappy, and to pass off that soft oppression as "fairness." Decisions must be made in disputes, and the commissioner must make them while knowing that at least one person could fire a hate-filled email your way. To run your fantasy league is to be a merchant in misery, and it's always a seller's market.
If I sound a bit jaded about the whole idea of fantasy football this year, it's because I am. I played in eight fantasy leagues last year, half of which I served as commissioner. Running one league is a chore, but running four is a burden, and I'm finally admitting to myself that this is the year where I'll cut back the habit. I'll run my keeper league this year, and maybe one more. After that, I'll be sending cranky, uneducated emails to my fantasy commissioners. But at least I'll pay my fees on time.
So hug your fantasy football commissioner today. For those of you fortunate enough to expend most of your time with this wretched game, you'd be hard-pressed to find a tortured soul more deserving. Unlike his ginger-haired NFL counterpart, your commish isn't capable of wielding a totalitarian personal conduct policy. If only he or she could.