Alabama Football: Attrition Opens Door for Tide Newcomers
July 3, 2011
Another week, another player or two at Alabama packs his bags and leaves. Will the defections hurt Alabama or not. The answer could lie with Alabama's newcomers.
The defensive line has been hard hit by attrition this offseason. It began with the early departure of superstar defensive lineman Marcell Dareus to the NFL where he became the third overall pick in the 2011 NFL draft to the Buffalo Bills. It remains to be seen if the NFL will settle its labor dispute and with that if highly drafted rookies will be able to agree to a contract under the new Collective Bargaining Agreement.
Kerry Murphy an up-and-coming defensive tackle end looked to be just on the cusp of stating duty when a chronic knee injury took him down for the spring. With him never returning, its almost a certainty that he will not play at Alabama again.
Another potential contributor was Brandon Moore who decided to transfer out of the program. Murphy and Moore were two of the very few truly big defensive tackles Alabama had to work with.
Just this week, it was announced that Darrington Sentimore who was well on his way to being a major contributor on the line has been suspended and will look at transferring out.
All this leaves Alabama with only three experienced players. One of those three, senior Nick Gentry, is a roll player.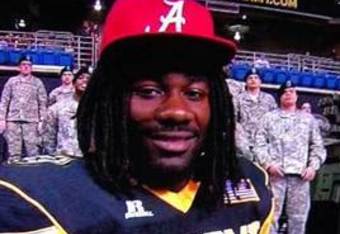 Alabama hopes one of the three players brought in from junior college the last two season will contribute, but it's clear that Alabama needs one or two of the true freshman to make a contribution.
LaMichael Fanning is like an unfinished piece of pottery clay, a 6' 6", 285-pound lump of clay. He has the physical gifts to possibly see the field this year. Stability, however, has not been a word associated with Fanning who has moved in and out of several high school programs.  
No doubt Fanning is a young man who could benefit greatly by the tried and true workman approach that Nick Saban preaches every day. On paper, he's the freshman who looks the part if measurables mean anything. Measurables, however, do not make a SEC player.
Pensacola's DJ Pettway didn't have the same hype as Fanning, but his high school camp performances show he's got ability. It remains to be seen if he can build on that this summer and make an impact this year.  
Xavier Dixon and Jeoffrey Pagan also signed. Dixon is smaller than Fanning and Pettway and could end up at jack, while Pagan is a superior talent who was injured his senior year, and it could effect his ability to prepare this year.
Overall, the departures definitely open the door for Fanning and Pettway. If either can show some ability to get after the passer, they could become a star quickly.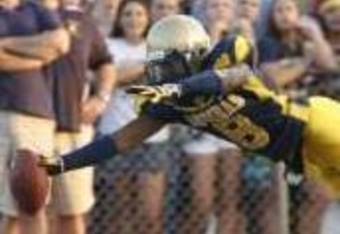 The early departure of Julio Jones to the NFL opened the door for a certain roll in the Alabama offense.  Alabama has several seniors who will take the bulk of the playing time, but Jones was a big bodied receiver who could take a five-yard sideline pass and get another five yards out of it.  
True Freshman Marvin Shinn is 6'4" and near 200lbs at last check. He will certainly get a chance this fall to show what he can do in pads.  
Duron Carter is far from a freshman. He has Division I experience at Ohio State and played a year in junior college. He will have his eyes on the spot vacated by Julio Jones. Carter is at least 6'4" and may be taller depending on who you ask. 
The departure of senior-to-be Demetrius Goode and sophomore Corey Grant have left the running back corps a little short by SEC standards.  While Alabama will primarily play Trent Richardson and Eddie Lacy if they are healthy, injuries could throw all that into chaos.
The departure of Goode in particular puts true freshman Dee Hart in the No. 3 spot. This spot is significant because the No. 3 guy gets reps in most every game. Dee Hart impressed in high school, he's impressed in All-Star action, now he's impressing in 7-on-7 drills in Tuscaloosa.   Look for Hart to be one of the SEC's most exciting true freshman. 
True Freshman Brent Calloway is an unlikely player to play immediately. While he has potential and upside, he may not be as ready for prime time as Hart; the shortage at running back could keep him at running back instead of moving to another position. Calloway may spend the year as the scout team running back and give him valuable work toward becoming a back capable of SEC play.