Analysing Arsenal Loanee Joel Campbell's Performance vs. Manchester United
February 25, 2014

Petros Giannakouris/Associated Press
Manchester United might as well start getting used to the presence of Joel Campbell. The 21-year-old scored an impressive goal to put Olympiakos up 2-0 against the Red Devils in the Champions League on Tuesday night.    
In the 54th minute, Campbell found himself with some space near the top of the 18-yard box. He took a couple of touches and unleashed with a left-footed curler that slipped inside the post, past a sprawling David de Gea.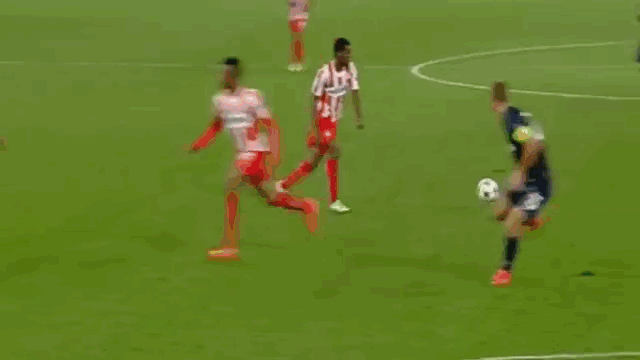 GIF via B/R UK
The goal was obviously the highlight, but Campbell had himself a solid match. He was a constant threat down the right flank. The entire United back four looked to be stuck in cement at times, and part of that was because Olympiakos could hit back with pacy players like Campbell.
He was eventually subbed off in the 67th minute to make way for David Fuster.
By no means did he put on a bravura performance to be remembered forever, but he was solid throughout, and his goal was a piece of individual brilliance.
The Guardian's Amy Lawrence found a way to parallel his game to that of former Arsenal players:
Campbell is an Arsenal player on loan to the Greek side. Although he was too raw to figure into the Gunners' first team this season, perhaps he can play a role for 2014/15.
This isn't the last England fans have seen of Campbell, either. He figures to be a key part of the Costa Rica national team, which was drawn into the same group as England for the 2014 World Cup. The good news for the Three Lions, though, is that Ferdinand doesn't figure to play any part on the pitch, per Sports Illustrated's Avi Creditor:
One match isn't going to make Campbell a star, nor should it make Arsenal fans think that he's going to set the world on fire when he returns to the Emirates.
However, the goal at least demonstrated that Campbell can finish, and his performance over the entire game demonstrated his potential going forward.