NFL Free Agency: Minnesota Vikings Toby Gerhart Has Starter Potential
February 8, 2014
Ann Heisenfelt/Associated Press
Minnesota Vikings running back Toby Gerhart is about to become a free agent.
Gerhart was the 51st overall pick of the 2010 draft, but his NFL career has been mostly irrelevant to this point. In four seasons, he has just 276 carries for 1,305 rushing yards, 77 receptions for 600 receiving yards and eight total touchdowns with seven fumbles.
For the Vikings, Gerhart has been a wasted draft pick. However, it's unfair to call him a bust. Gerhart hasn't busted based on his performance, but rather he landed in the worst possible spot to have prolonged success.
For four seasons, Gerhart has been the Vikings' second option behind Adrian Peterson.
Peterson's various injury issues have afforded Gerhart some opportunities to start, and he has had touches sparingly throughout games, but he has never been a focal point of the offense. As a bigger back with an abrasive running style, more touches should allow Gerhart to be more successful.
He has averaged 4.7 yards per carry throughout his career because of his very impressive athleticism and his awareness as a runner. He is a good receiver also, but much like LeGarrette Blount of the New England Patriots, Gerhart has massive potential as a bell-cow back.
Gerhart is officially listed at 6'0" and 230 pounds. He carries very little weight that isn't working for him. His relatively slender frame and his aggressive running style allows him to explode through contact and punish defenders.
NFL.com
Because of his all-around athleticism and intelligence as a runner, Gerhart is able to consistently get to the second level. When he does, he is able to consistently explode through tackles and keep his forward momentum at all times.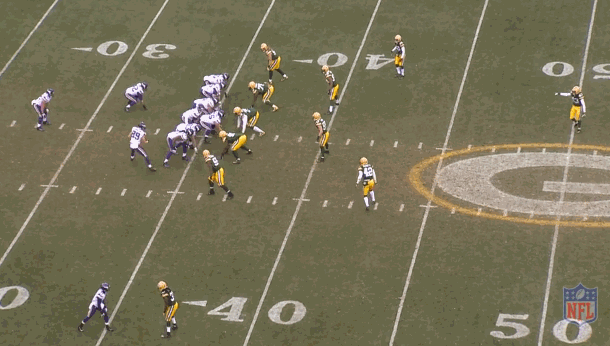 NFL.com
Gerhart's decisiveness and power as a runner is very valuable, but his willingness to consistently work his feet through contact makes him very tough to bring down. There are plenty of big backs in the NFL, but not all of them are willing to work through contact against linebackers and defensive linemen.
Very few teams in the league will base their success on offense on the effectiveness of a big back.
The big backs who are mainstays as starters in the NFL are also very explosive. In order to keep up with today's high-powered passing offenses, you have to be able to break off big gains in quick succession.
Although Gerhart appears a little bit top-heavy, he does have the quickness to fit through miniature holes in the defense, the acceleration to pull away from linebackers and the straight-line speed to rip off big chunks on the second level.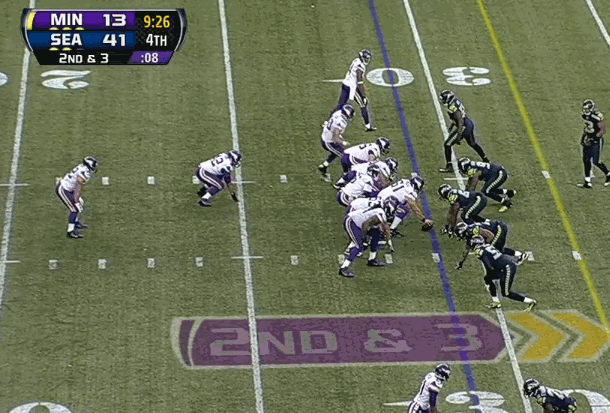 NFL.com
Obviously Gerhart won't be beating LeSean McCoy or Jamaal Charles in a footrace any time soon. He also won't outrun cornerbacks down the sideline. However, his fluidity is such that he can seamlessly change direction and sustain his speed in tight areas.
Gerhart doesn't need to outrun defensive backs, because they likely won't be able to bring him down even when they catch him.
There are two primary issues with Gerhart as he looks to assume a bigger role with another franchise. The first is obvious: ball security. Gerhart has seven fumbles on 353 career touches. That is roughly a fumble once every 50 touches.
It should be noted that when Gerhart had his most touches in a single season, 2011, he fumbled just once on 132 touches. By being inserted into the starting lineup, getting more practice reps and getting into a routine of playing substantial snaps each week, Gerhart could actually become more comfortable on the field and improve his ball security.
It's not a certainty that his fumbling will get worse the more he plays.
The other issue facing Gerhart is consistency. First and foremost he needs to stay healthy, but he also needs to prove that he can consistently get the most out of his physical talent. In his small playing sample to this point, Gerhart has proven to be a very disciplined and intelligent runner.
As a bigger back, Gerhart's adjustments behind the line of scrimmage need to be subtle. He won't be reversing the field or making defenders miss by running to the sideline on a regular basis. This is a great example of the type of run that Gerhart can and will need to consistently make.

NFL.com
The Baltimore Ravens come out with six defenders in the box, a base 4-3 look. The Vikings have two tight ends lined up to the right side of their offensive line. Theoretically, the Vikings should be able to create a clean running lane for Gerhart in this situation.

NFL.com
The Vikings pull their left guard across the formation, while the rest of the offensive line blocks down in the opposite direction. This action drags the left defensive end crashing toward the center, making the block for the inside tight end easy.
However, Gerhart isn't going to have a free running lane because the middle linebacker is reacting to the left guard's movement. The duo are set to meet in the hole.
Before meeting the left guard at the line of scrimmage, the Ravens middle linebacker attacks his inside shoulder. This puts him in a perfect position to stop Gerhart for no gain if Gerhart continues his current path.

NFL.com
However, Gerhart is smart enough and quick enough to take one hard step before angling back inside to find the hole. The outside tight end had sealed the running lane, so Gerhart is able to accelerate through an attempted tackle from a linebacker on the second level before finishing the play for a relatively big gain.
Gerhart didn't take one big step. He didn't reverse the field, and he didn't hesitate behind the line of scrimmage. He subtly shuffled his feet before accelerating through the small space that was afforded to him. This is the kind of play that Gerhart will base his success on as a starter in the NFL.
As with any player entering free agency, a price and suitors need to be found.
Outside of a handful of runners in today's NFL, there won't be a back who can command a hefty fee a a free agent these days. Gerhart will likely settle for a short-term contract that will allow him an opportunity to earn a bigger salary through his performance on the field.
He should have a number of suitors, though. Ben Tate and Gerhart appear to be the top two free agents who could be considered bell-cow backs.
Tate has talent. He is just as explosive as Gerhart, and both players have durability questions that need to be answered on the field. Tate has played a little bit more than Gerhart, but Gerhart has proven to be an all-around more talented player.
Both players should attract attention from the New York Giants to potentially come in as starters, while there are a number of other franchises who could be looking for a big contributor in the backfield once they begin to release players.
If the choice does ultimately come down to Gerhart and Tate, then Gerhart appears to be the more preferable option.