Terrell Owens and Mark Brunell Are Broke: Many Struggle; Is That on Them?
May 10, 2012

Robin Marchant/Getty Images
The difficulty professional athletes have transitioning to their post-playing days has been front and center recently. The issues are many: from not being able to replace the camaraderie, structure and adoration that comes with being a famous athlete to tragic issues dealing with injuries to a surprising number of well-paid players with financial woes.
According to the New York Post, Terrell Owens recently told Dr. Phil that he squandered $80 million. He was confronted by three of his babies' mothers, who told of his lack of paying timely child support and of his not seeing his children. A fourth baby mother chose to skip the show.
Owens claims to have a very demanding schedule that prevents him from seeing his four kids, who are in multiple locations.
Quarterback Mark Brunell filed for bankruptcy last year after two failed business partnerships cost him $50 million. One was a real estate venture, the other was the Whataburger franchise.
Players have long talked about the sense of loss when retiring. They've spent so many years in a structured environment with their day planned for them and now wake up with total freedom.
They struggle to replace the daily interaction of the locker room and the relationships with their teammates.
Nothing can replace the adrenaline rush of the competition of the game and the adoration of the fans.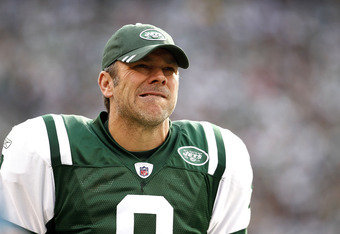 Jeff Zelevansky/Getty Images
Professional athletes typically play a sport for the majority of their lives. It defines who they are. Therein lies the problem.
A personal anecdote: My friend Steve was the best athlete in our group growing up. He was great in soccer and hockey and a high school All-American in lacrosse. He went to Hobart, a very good Division-III program at the time and was starting by the time he was a sophomore.
That summer, he told me he was quitting lacrosse. I was shocked. I will admit that I thought of Steve as a lacrosse player. He didn't. He told me the coach was a jerk and if playing wasn't fun, then he'd rather play soccer and hockey.
This wasn't a benchwarmer whining. The guy who came off the bench to replace him became an All-American. I understand that he didn't have a possible professional career ahead of him, but the fact is that lacrosse didn't define him.
Anyone who plans only on a professional sports career is a fool. It's on you if you don't prepare for life after sports, especially considering that you probably won't make it in professional sports.
If you do get paid to play, the best-case scenario is a career that lasts until you are in your mid-to-late 30s. Then what?
Athletes get every opportunity for a post-sports career: a free college education that comes with connections that should set them up for when they are done playing. Again, not taking advantage of those is on them.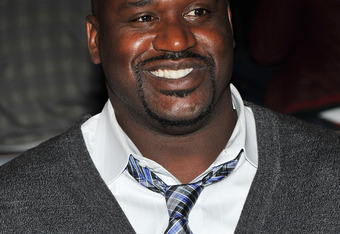 Theo Wargo/Getty Images
If you're not from Syracuse, you may not know about Sportscaster U at Syracuse University. It's a summer program that NBA players can enroll in to learn how to break into sportscasting. 2009 was exciting, as the school put on an exclusive program for Shaquille O'Neal, who now works for TNT.
The program has put a few former players on the airwaves, including Donyell Marshall (76ers studio show), Brevin Knight (Bobcats radio team) and Eric Show (NBA TV).
I understand how tough it must be for players to no longer have the relationship with their teammates and the attention of fans. And my heart aches for friends and families of players who have suffered from the horrible brain injuries that have caused them to take their lives.
But I have no sympathy for any who wake up on day one of retirement and don't know what to do. And while I understand that some investments can go south, there's no excuse for these guys to blow through tens of millions of dollars.
That's on them.