Colin Kaepernick, Girlfriend Nessa Deny Consulting Travis Scott About Super Bowl
January 16, 2019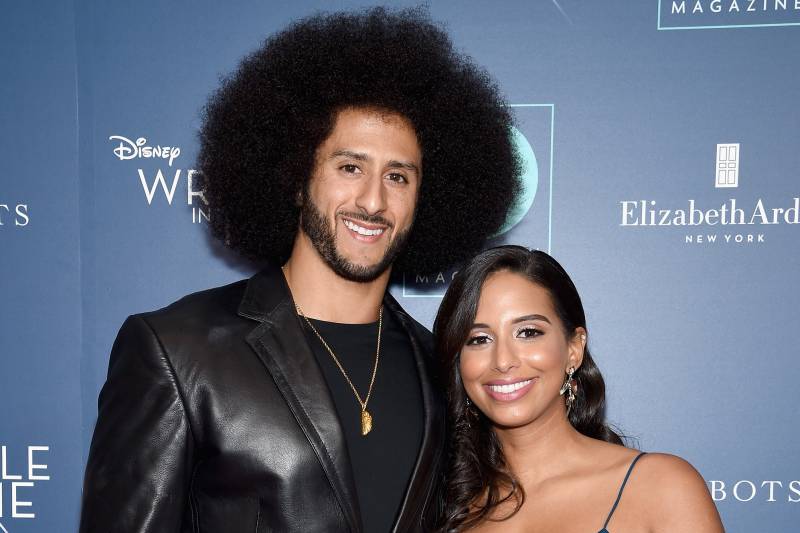 Dimitrios Kambouris/Getty Images
Free-agent NFL quarterback Colin Kaepernick and his girlfriend, Nessa, denied speaking with rapper Travis Scott and approving his decision to perform during the Super Bowl 53 halftime show.
On Tuesday, Jem Aswad of Variety reported that Kaepernick and Scott had at least one telephone conversation about the performance before it was officially announced.
Aswad added that while Kaepernick and Scott "did not necessarily agree," they had a "mutual respect and understanding" after Scott revealed that he and the NFL were going to donate $500,000 to the nonprofit social-justice organization Dream Corps.
Ebro Darden of Hot 97 tweeted: "Kap did not approve this bulls--t! Get the f--k outta here."
Kaepernick retweeted Darden's tweet, and Nessa added: "FACTS @EBRO!!! THEY NEED TO STOP LYING."
On Wednesday, Nessa once again tweeted about the report, saying there was "NO mutual respect" for someone working against Kaepernick:

On the day it was announced that Big Boi would be joining Maroon 5 and Scott for the Super Bowl halftime performance February 3, Nessa tweeted the following as well:
TMZ later reported more context around Scott's decision to perform and his conversations with Kaepernick:
"Our Travis sources say based on the blowback he wanted to be 'sensitive to the black community,' and that's when he started thinking of some sort of donation the NFL might make. We're told Travis' people started negotiating a donation amount with the NFL and Travis was 'willing to walk' if he didn't get what he wanted.
"Before the contract was signed, sources tell us Travis reached out to Colin ... presumably to get him on board but not to ask for permission. We're told Colin was not supportive of Travis performing at the Super Bowl, and the two men disagreed. Multiple sources characterize the conversation as 'cordial and not hostile.'"
TMZ also reported the contract was signed after the conversation with Kaepernick and includes a $500,000 to the Dream Corps charity, a social justice organization.
The 31-year-old Kaepernick hasn't played in the NFL since 2016 when he started 11 games for the San Francisco 49ers.
Kap threw for 2,241 yards, 16 touchdowns and four interceptions while rushing for 468 yards and two touchdowns. He also posted a record of just 1-10 as a starter.
Despite his solid production and the fact that he previously led the Niners to a Super Bowl appearance in 2013, Kaepernick has gone unsigned.
That led Kaepernick to file a grievance against the NFL, alleging that the league has colluded against him because of his decision to kneel during the national anthem as a protest against social injustice and racial inequality.
Super Bowl 53 will take place at Mercedes-Benz Stadium in Atlanta.