Charles Barkley Pissed Off Michael Jordan by Calling Him a Bad Owner
June 28, 2012

Jonathan Daniel/Getty Images
Tread lightly when it comes to criticism of Michael Jordan in any form, or you just may receive a call from the bitter Charlotte Bobcats owner. 
Larry Brown Sports caught an interview Charles Barkley gave The Waddle & Silvy Show on ESPN 1000 in Chicago. The conversation turned to his Airness and critiques the Chuckster may have given in the past:
...Remember the time when I came on a show and said I can't guarantee you that Michael is going to be a good GM. Michael called me and almost killed me man!

I can't tell you (what he said). It wasn't positive. Let me say this: Michael is one of my best friends. I love him like a brother. He's always been there for me, but I do have to do my job. I do have to do my job. Like I told him I can't get on radio and TV and say you have done a good job no matter how much I love you. He was not happy.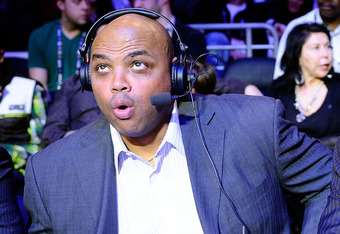 Kevork Djansezian/Getty Images
Barkley was referring to an appearance he had on the same show back in March. That is where he gave some harsh criticisms of Jordan as an owner. Among them is the following:
I love Michael, but he just has not done a good job. Even though he is one of my great friends, I can't get on here and tell you he's done a great job. He has not done a great job, plain and simple.
He then went on to recount the time he told Jordan to steer clear of Adam Morrison, a player selected third overall by the Bobcats in the 2006 draft. 
Instead, Jordan went with his own instincts despite the warnings of others. 
When Jordan was the team president of the Washington Wizards, he decided to use their top pick to take the awfulness that is Kwame Brown.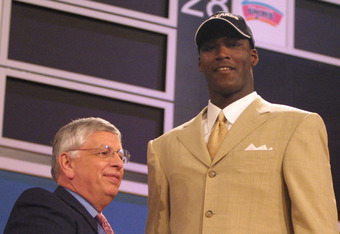 Al Bello/Getty Images
I don't think it's a matter of Jordan being a horrible judge of talent, because all GMs and front office execs have their failures. The bigger issue is that Jordan doesn't have a staff comfortable enough to tell it like it is. 
And if you believe Barkley, it would appear that MJ doesn't take too well to the advice of others anyway. Not the best combination. 
The Bobcats continue to spiral around the drain of the NBA, and a great deal of that is due to inadequacies at the top. 
The greatest to ever play the game couldn't be told what to do when he was on the court, and that sentiment does not translate well to being an executive.