Way-Too-Early Award Predictions for the 2012 Green Bay Packers
May 15, 2012

It's raining today, and once again my Time Warner crystal ball is acting up. But it didn't stop me yesterday when I looked into the future for awards going to the Detroit Lions, and it's not stopping me today!
Today, we take aim—I mean, honor—the Green Bay Packers. As a franchise, they already have an award named after them. Maybe you've heard of it? The Lombardi Trophy?
You'd figure that would be enough for them, but no, they want some of my awards too.
Look at Rodgers in that picture there—he wants it. I tell you, greed is a horrible thing.
My revenge? Photobombs.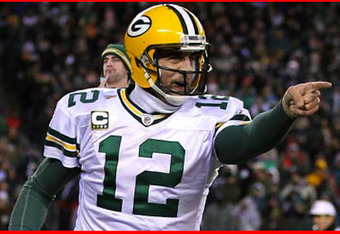 MVP—Aaron Rodgers
The NFL MVP in 2011 will easily be the team MVP in 2012. There are some other possibilities, but really, who is more valuable than Rodgers? Especially with the quarterbacks behind him.
No offense to Graham Harrell and B.J. Coleman, but I'd guess most Cheeseheads would prefer they never leave the bench.

If the offensive line holds up, this should be another great season.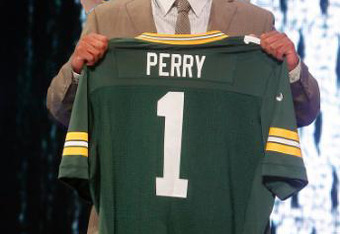 Rookie of the Year—Nick Perry

He almost has to be, given the issues facing the defense. Jerel Worthy could step in, but I believe that it's a far bigger deal to get Perry going—and unleash Clay Matthews again—for this defense.
He's in the perfect position if he can make the transition quickly. Across from Matthews, he's going to find himself looking at single blockers, which his speed can beat.
When opponents adjust for him, Matthews will kill them from the other side.
So his impact should be immense.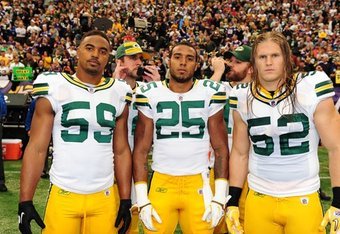 Defensive MVP—Clay Matthews
The only guy who stepped up his game in the defensive front, Matthews will find life easier—and find the quarterback more frequently—with Perry and Worthy in the house. No longer will attention solely be focused on him.
Another guy who will be happy will be B.J. Raji, who will see a little less attention thanks to Worthy.

In my mind, if things go as they should, Matthews will have a career year.
I made some loopier awards for the Lions, so fair's fair—here are some special ones for the Packers.
The Packers Cheeshead Awards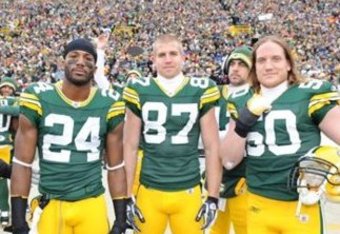 Most Likely to be Photobombed by Rodgers—A.J. Hawk

Looking over the work at the fabulous RodgersPhotoBomb.com, I see A.J. Hawk bombed a little more frequently than anyone else.
By the way, anything that isn't obviously photoshopped by yours truly is from the RodgersPhotoBomb site—and is hilarious.
I'd like to see the camp battle between B.J. Coleman and Graham Harrell to take Matt Flynn's place as Rodgers' partner in crime. I'm backing Harrell, but who knows—maybe a triple QB photobomb?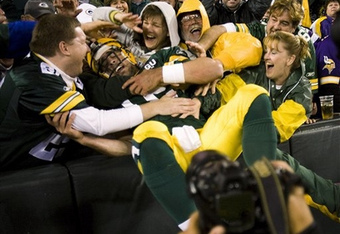 Best Lambeau Leap—Randall Cobb

This is hard to predict, because you just never know. But Cobb strikes me as a guy who can do a good vertical jump into the arms of the Packer faithful. Cooler would be if Bryan Bulaga somehow rumbled for a touchdown and tried it, but that's unlikely.
I'm a big fan of Cobb, so I want to see him take a jump.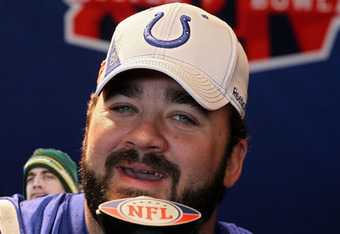 Offensive Lineman Most Likely to Not Be Hurt—Jeff Saturday

I wanted to go with Derek Sherrod, but he might not be ready for the season and isn't a starter anyway. Bryan Bulaga is a strong candidate. However, I thought it fitting that the guy who goes a whole season being healthy wasn't a Packer before this year.
He's a pretty sturdy player, very tough and normally healthy. He's my candidate for the O-lineman who makes it through the season. 
Check out the new B/R NFC North Facebook page—like us and keep up with everything NFC North on Bleacher Report!