Houston Astros: Luhnow Fills a Hole at Shortstop with Jed Lowrie
December 16, 2011
Jim Rogash/Getty Images
It didn't take long for Jeff Luhnow to make a move as general manager of the Houston Astros. Most trades are like tearing the layers off of an onion.
At first glance, the deal that sent closer Mark Melancon to the Red Sox for shortstop Jed Lowrie and pitcher Kyle Weiland. The Astros' closer situation is shaky at best in Melancon's absence.
I'm sure no one is surprised to hear that the Astros are currently running last in TPR for 2012. Considering that they finished with the worst record in baseball last season, that shouldn't be a revelation.
Luhnow understands one very sobering truth. Having a top notch closer on a 100-plus loss team is like buying the leather seat package on a 1971 Chevy Chevelle.
Lowrie probably won't make many all-star teams, but when you are evaluating a trade like this you have to evaluate it by comparing Lowrie to realistic options. The first place we turn is by looking within the organization. Angel Sanchez was the likely favorite to take the position before the trade.
So, we look at the two in terms of career hitting numbers and fielding numbers.
Lowrie career slash line: .252/.324/.408
Sanchez career slash line: .255/.304/.308
As you can see, Sanchez has a slight advantage in batting average. That is where the advantage stops. In terms of OPS (OBP + SLG), Lowrie has a career .732 OPS versus Sanchez's .612. That is a significant advantage. One that cannot be ignored in this offensive starved attack.
The advantages don't stop there. We could look at just UZR (one third of TPR's fielding).
Lowrie: +5.0 
Sanchez: -6.1
It should immediately be obvious that Lowrie is an upgrade. Whether he is an upgrade over Clint Barmes might be debatable. Still, he is better than the free agent options that were available.
Add in the fact that he is still under club control, and you can see that he is also cheaper. Just check out the difference between Lowrie and the two remaining free agents (Yuniesky Betancourt and Ronny Cedeno).
Lowrie slash: .252/.324/.408
Betancourt slash: .268/.292/.391
Cedeno slash: .246/.286/.353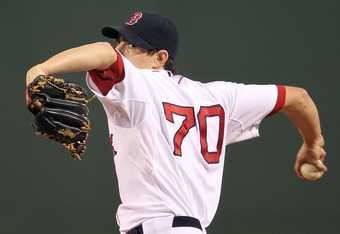 Jim Rogash/Getty Images
It is quite rare to get a superior player across the board and pay less for the privilege. The advantage that Lowrie has on defense over Betancourt is staggering. He is even better than Cedeno overall, despite Cedeno's strong 2011 campaign with the glove.
Lowrie: +5.0
Berancourt: -48.3
Cedeno: -1.0
So as you can see, the Astros filled their shortstop hole with a better player than they would have had, if they went with Angel Sanchez or signed a free agent.
Acquiring Lowrie also means that Luhnow doesn't have to trade Wandy Rodriguez, Brett Myers, or Carlos Lee. If he does, he doesn't have to get a shortstop in return.
As for Kyle Weiland, suffices to say that it gives the Astros another power arm. The Astros got one of those in Mark Melancon when they dealt Lance Berkman. Melancon turned out to be more than just a power arm. They were able to spin him into Lowrie and Weiland. So, Weiland could eventually wind up in the pen, or he could land as a starter if the club trades Rodriguez and/or Myers.
As a minor leaguer, he averaged nearly nine strikeouts per nine innings, but he also averaged three and a half walks per nine innings. He will compete in camp for a spot somewhere. He has a very good chance to land one.