Miami Dolphins: Jeno James Incident Sheds Even Worse Light on Nick Saban
December 7, 2011
Rick Stewart/Getty Images
I don't need many reasons to hate Nicholas Lou Saban. I hated the way he left Miami with bare cupboard and find him mostly responsible for the 2007 debacle and partially responsible for today's failures due to his weak drafts. I hate the fact that this season I could be watching an Aaron Rodgers vs. Frank Gore NFC Championship game instead of watching Aaron Rodgers handing the ball off to Frank Gore in the AFC Championship game in Dolphins uniforms. 
I hated the way the weasel lied to us about taking the job at Alabama when it was his agent who put out feelers as soon as rumor got around that 'Bama was considering getting rid of Mike Shula. In fact, replacing Mike Shula was like salt in the wounds with me even though I've never met him because of the respect I have for his father as well as the fact that he graduated from the same high school as me. 
It really felt like in going to Alabama, Nick Saban found every possible way to take a dump on Miami. I laugh when Cavs fans complain about LeBron leaving because to me Saban was worse. In one case you had a player whose contract had expired and was free to go, while in Saban's case the man was still under contract. 
I also hate that Saban awakened my least favorite college football fanbase: Alabama. I'm sorry for all of you Alabama alums, but the most racism I've ever seen both in real life and on the internet has come from Alabama fans anytime I make a crack or a joke at the expense of Nick Saban. They've been completely classless, rude, crude and just downright unpleasant once you insult the great Nick Saban. I sincerely hope that LSU defeats Alabama 96-0 in the BCS Championship game as opposed to 9-6. 
Well if anyone has any decency, then they shouldn't be mad at me for attacking Nick Saban now like they have in the past, especially after hearing and reading what I heard and read about.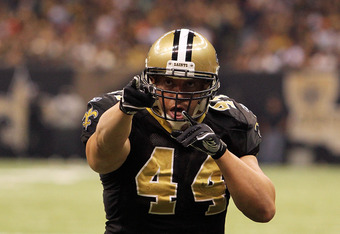 Matthew Sharpe/Getty Images
Of course I'm talking about Jorge Sedano's interview with former Miami Dolphins fullback Heath Evans. The segment was taped on Tuesday but aired on Wednesday morning during Sedano's radio show on Miami radio station WAXY 790 The Ticket, and this is something that is just deplorable. Here's a transcript of what Evans said, in case you haven't read it already:
EVANS: Well, the first day of two-a-days. We had about a three-hour-plus practice in the morning in that south Florida sun. You guys know what it's like down there in late July, early August. And then that night we had another practice under the lights, if I recall I think it was about from 6 to 9.

Jeno James, our best offensive lineman at the time, comes in and collapses after practice, uh, vomiting all kinds of stuff that would make a billygoat puke, eyes rolled in the back of his head. Myself, about four other lineman are trying to carry him from the locker room, to the training room. 

Obviously it's a moment of panic, everyone, you know, we don't know if this guy's, you know, gonna die, I mean, the whole deal. But he's so big and sweaty and heavy that we actually have to set him down in the hallway between the locker room and the training room.

Nick Saban literally just starts walking in, steps over Jeno James convulsing, doesn't say a word, doesn't try to help, goes upstairs, I don't know what he does. But then obviously they get Jeno trauma-offed to the hospital.

Saban calls a team meeting about 10:30 that night, comes down and says, 'You know, the captain of the ship can never show fear or indecision, we've always gotta have an answer, and so I had to go upstairs, that's why I walked over Geno like that, I had to collect my thoughts and decide what's best for our team.'

And I'm thinking to myself, I think along with Jason Taylor and Zach Thomas and Yeremiah Bell and all these other guys going, 'Did he, does he really believe what he's just saying?' He showed no human emotion for one of his best players. He literally stepped over him when four or five grown men are trying to carry Jeno to the training room.

And at that point honestly, you know, I was only there, you know, for seven weeks of that football season before he cut me, um, and let me say this – that was the best thing that ever happened to my career, because obviously A) they had to pay me, and B) Bill Belichick picked me up and I learned more football than I ever thought I'd know – but that deciding moment kind of right there of how Nick Saban handled that, I think it always showed the team that ultimately he doesn't really care about any of us players.

SEDANO: I mean, are you serious? Well, listen, I know for a fact that people in that office, they weren't even allowed to look at him, for God's sake! Like, I heard a story about his secretary telling him he had a nice haircut, he kind of like grunted at her and kept walking. And then someone later, this Scotty O'Brien, that hatchet man that he had, came up to her and says, 'You're not allowed to speak to the coach! Don't you dare speak to the coach!' Just nonsense that Scotty O'Brien - he had a hatchet man! What coach has a hatchet man?

EVANS: Who is that narcissistic not to want people that are ultimately trying to make you look better talk to you? I mean, from what I heard, and I obviously never saw the email, but it was an email that went around that says, you know, don't speak until spoken to like it's the, you know, the Marines or something, you know what I mean? So I don't know. Nick's - listen, again, you gotta praise what he does on the football field.

SEDANO: Sure.

EVANS: The guy's an amazing football coach at the college level. How he gets it done isn't my style of coaching or teaching. But ultimately, the guy's got some ways about him that I'm just like, 'Are you human?' I think he might be a robot.

SEDANO: (laughing) Oh, you've just confirmed everything I've been saying for years, so I'm glad that you were able to do that.
Now I can explain the whole "not wanting to make eye contact with people" thing as possibly being shyness. It's not a trait you want in a head football coach but it is somewhat understandable. The same could be said with Saban's constant aloofness mixed with condescending tone with the press. 
But to see another human being having what looks to me like some sort of heat-induced seizure or whatever it is he had and just step over him while everyone is trying to help and are a mixture of panicked and scared is low. After hearing this story, how can any parent trust his or her child to play football at the University of Alabama? How can anyone defend Nick Saban for this? 
This is like Varsity Blues without James Van Der Beek's corny and phony Texas accent and Ali Larter's whipped cream bikini. 
I know some Alabama fans will make their way to this story and do just that, but I just don't see how they can. 
Just remember folks, these NFL players are human beings who have families of their own that they have to go home to every night. Just playing football puts them at risk for getting seriously hurt. 
Because of this High School, College and NFL head coaches need to look out for the health and well being of their players first and foremost and not be anything like Coach Bud Kilmer in the aforementioned Varsity Blues. 
Saban doesn't seem to understand this, and I doubt it's different with him in college. I feel bad for the guys playing under him now.