'Is This Blood or ... Brain Fluid?': The Nightmare of a Liner to the Head
September 19, 2018
B/R
It was the sound that scared Bryce Florie. Or rather, the absence of sound.
There were 33,861 fans in Fenway Park that early September Friday night, a sellout crowd to watch the first-place New York Yankees and second-place Boston Red Sox, with ex-Red Sox ace Roger Clemens starting for the hated Yanks. Fenway gets loud on nights like that, and it was a tight 2-0 game until Florie allowed a two-run single to Derek Jeter with two outs in the ninth to make it 4-0.
What happened next silenced Fenway and changed Florie's life forever.
Ryan Thompson followed Jeter to the plate, and Florie threw him a first-pitch slider. Thompson swung and hit a line drive right back up the middle. Florie saw it all the way. He thought he did, anyway, until it hit him just below the right eye and knocked him to the ground.
He landed on his back and quickly rolled over so he was face down on the mound, hands to his face.
He later said he had been "knocked silly for a second," but he didn't lose consciousness. He knew right away he'd been hit by the baseball, hit in the face and was bleeding badly. He couldn't figure out why he hadn't caught the ball, given that he'd seen it off the bat.
But it wasn't until he heard the crowd that he began to feel scared. Or rather, until he didn't hear the crowd.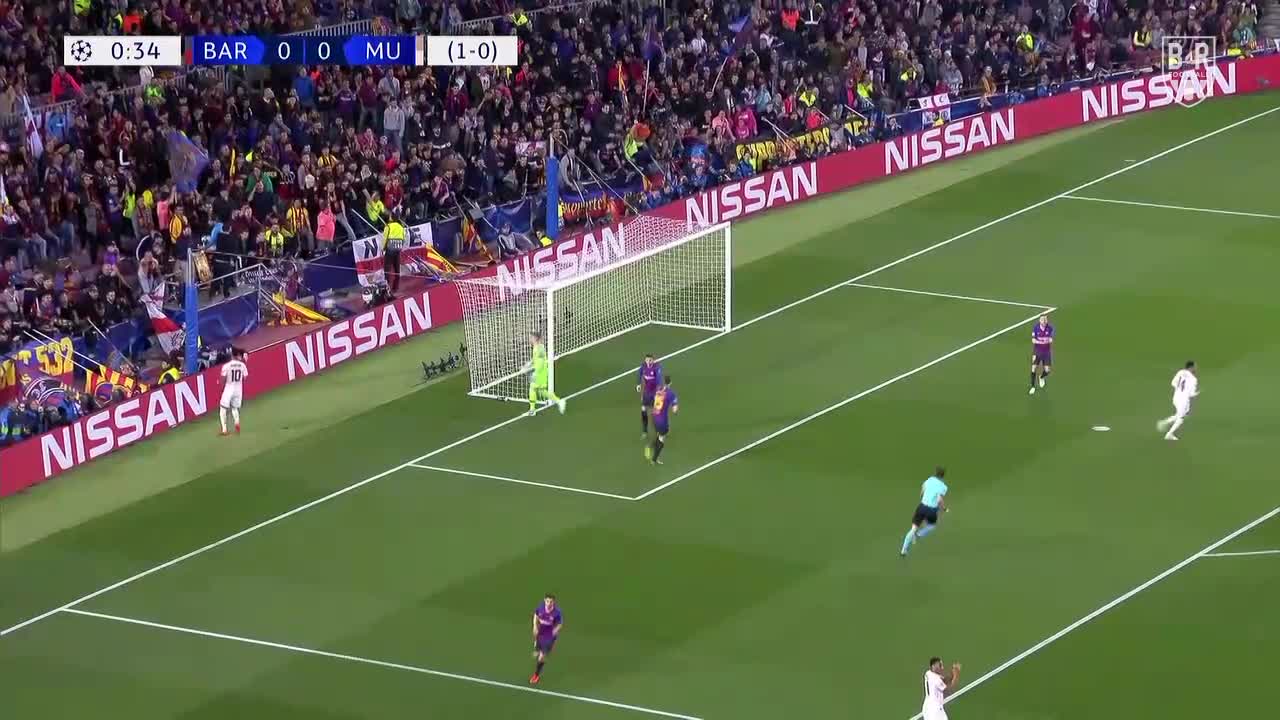 "What scared me the most was the silence," Florie said recently. "You could hear a pin drop. I realized they were all waiting to see if I would get up."
WILLIAM B. PLOWMAN/Associated Press
He did get up, eventually. He reached to see if his teeth were there (they were) and tried to open his right eye (he couldn't). There was blood everywhere. "By the way, don't look in the mirror," a doctor told him later that night. Said Florie: "Of course, I had to look in the mirror. I'm like, 'Oh, my gosh! Oh, my gosh!' It got more scary."
Thanks to MLB.com's Statcast, we now know balls come off bats at speeds faster than 120 mph. We know the ball came off the bat of Seattle's Kyle Seager at 105 mph before it smacked into Los Angeles Angels pitcher Matt Shoemaker's head in September 2016 and at 115 mph when Colorado's Carlos Gonzalez's liner hit Arizona Diamondbacks pitcher Archie Bradley in the head in April 2015.
A ball hit 115 mph travels 169 feet per second. The pitching rubber is 60 feet, six inches from home plate, and the pitcher is a few feet in front of the rubber after delivering the baseball.
Statcast didn't exist in 2000, but scientists for the television show Sport Science calculated the ball that hit Florie was traveling 120 mph. They estimated Florie had just three-tenths of a second to react, which helps explain why he couldn't catch it or get out of the way.
"I watched the video so many times, thinking, 'How did I miss that ball?'" Florie said. "If I'd just put my glove up an inch higher..."
---
Often, the pitcher does get his glove up in time, or the ball simply misses him. Anyone who has pitched remembers close calls.
"It's an alarming sound when a ball coming at 110 mph just misses you," said Pete Walker, who pitched professionally for 18 seasons and is now the Toronto Blue Jays pitching coach. "It does rattle you."
And for the few whom the ball doesn't miss, it can do much more than that. Bleacher Report spoke to five current and former big league pitchers who have been hit in the head by line drives and to others who will never forget seeing—and hearing—it happen.
It's a sickening sound when ball meets skull, almost as if the ball hits the bat and a second later hits it again. It's the sound and then the silence as everyone tries to process what just happened.
"I thought Willie was dead," said Doug Brocail, who was in the Detroit Tigers bullpen when a line drive hit by Cleveland's Julio Franco broke Willie Blair's jaw in 1997.
Meanwhile, Blair was down on the mound telling Tigers athletic trainer Russ Miller, "Call my wife, and tell her I'm OK."
He wasn't OK, not really. His jaw was broken. He was fighting to stay awake. And when he tried to sit up, he felt sick to his stomach and told the trainers he'd better lie back down.
He was also bleeding out of his ear. At least he knew it was blood.
MIKE CARLSON/Associated Press
J.A. Happ wasn't so sure after he was hit in the head by a line drive by Tampa Bay's Desmond Jennings in May 2013. Happ never saw the ball off Jennings' bat and wasn't even sure what hit him as he collapsed on the mound.
"I almost thought I got tackled by the first baseman or something," Happ said.
Seconds after Happ was hit, Blue Jays assistant athletic trainer Mike Frostad was there to tend to him. Head athletic trainer George Poulis wasn't far behind.
"Any time a player is hit and knocked to the ground hard, that becomes a medical emergency," Poulis said.
Happ was responsive to questions, but he was also trying to figure out what happened. He touched his left ear and felt blood.
"I was trying to process, 'Is this blood, or is this brain fluid?'" Happ said. "I was worried about that. 'Is this a serious thing?' And then the people who were helping me did a good job of calming me down and letting me know it's OK."
It was blood, and it was OK. But the medical personnel were still going to take Happ off the field on a spine board, and they were still going to take him to the hospital for tests and observation.
J. Meric/Getty Images
"He was saying, 'I think I'm fine,'" Poulis said. "I said, 'I think you're fine, too.'"
Happ was fortunate. He was basically OK, in the ways that matter most. He had a fractured bone in his skull and needed stitches in his ear, but he didn't have a concussion, and there were no lasting effects. He said he could have returned to the mound within a couple of weeks—if it hadn't been for his injured knee.
He hurt the knee on the same play, so stunned by the impact of the ball that he landed awkwardly. The knee kept him out of action for three months.
Still, he was lucky.
Blair, because of his broken jaw, was unable to eat solid food for nearly two weeks. He would wake up in the middle of the night with the room spinning around him. One time, in the Tigers clubhouse, he leaned over to take off his shoes and got so dizzy he nearly fell.
"I almost fell into my locker," Blair said. "Brocail was next to me, and he says, 'Hey man, are you OK?' I said, 'Yeah, and don't say anything about this.' I'd say I still had dizzy spells for two or three months, but it never affected me on the field—only when I leaned over."
He'll acknowledge that now, 21 years later. He wouldn't at the time. He was determined to get back on the mound as quickly as he could. Blair had two rehab starts in the minor leagues and pitched in a major league game in Oakland on June 3, 30 days after Franco's line drive hit him.
"I was always very competitive, and I knew what everyone was saying," he said. "I knew they were thinking, 'Is he going to be able to recover?' I wanted to prove them wrong. It was like a competition, that I was going to prove this wasn't going to be able to stop me."
Every other pitcher Bleacher Report spoke to for this story said they reacted in much the same way.
---
San Diego's Chris Young didn't even want to come out of the game. There was blood on his face after a line drive from Albert Pujols of the Cardinals broke his nose and fractured his skull in May 2008. But Young grew up in Texas as a Nolan Ryan fan, and all he could think about was how Ryan stayed in the game and pitched with blood on his jersey after a one-hopper from Kansas City's Bo Jackson hit him in the mouth in 1990.
Lenny Ignelzi/Associated Press
"'Nolan Ryan stayed in the game; I'll stay in the game,'" Young said. "I think that's when they thought I was concussed."
He wasn't going to stay in the game. He wasn't even going to stay at the ballpark.
"They said, 'We need to get you in an ambulance immediately,'" Young said. "Then at the hospital they gave me a CT scan. That was when I realized I may have to go on the [disabled list]. I wasn't worried about the ramifications or the mental effects. I was just thinking about when I could pitch again."
He wouldn't pitch for more than two months. The scan showed a skull fracture that left his sinus cavity open to the brain. Doctors told him the skull would heal but that in the meantime he was at risk for meningitis, an inflammation of the membranes surrounding the brain.
"They told me I had to be very careful, that I couldn't fly and couldn't raise my heart rate," Young said. "I had to sleep sitting up. They said, 'If you sneeze, make sure you open your mouth.' At that point, I realized this was something a little more serious."
The Padres were having a horrible season. They dropped to 17-31 the night Young was hit, and they were 33-53 by the Fourth of July. Sitting on the sideline, waiting for the swelling to go down so he could have surgery and recover, Young set a goal. He was going to come back and help the Padres avoid a 100-loss season.
He came back July 29. Two months later, on Sept. 27, Young was the winning pitcher in the game that got the Padres to 63-98, ensuring they wouldn't lose 100.
Young pitched in the big leagues for eight more seasons, winning a World Series ring with the 2015 Kansas City Royals. By the time he retired after the 2017 season, he could say three shoulder surgeries had hurt his career more than one line drive to the face.
"When it happened, I just felt, 'This injury is not going to define my career,'" he said. "And in the end, it didn't. It's just a blip."
---
One thing people don't always realize when a pitcher gets hit is how tough it can be on the guy who hit the ball. Pitchers may sometimes try to throw at hitters, but no batter wants to hit a ball at a pitcher's unprotected head, a blow that could end the pitcher's career.
"It's scary, man," said Luke Voit, who while playing for the Cardinals last year hit the line drive that struck Robbie Ray of the Diamondbacks in the head.
Lenny Ignelzi/Associated Press
It is scary, and even though it's unintentional, it can still be disturbing for a hitter. Pujols had to deal with that when he hit Young, as he told Chris Jenkins of the San Diego Union-Tribune in 2010:
"That's why Tony [La Russa, the St. Louis manager] took me out of the game later. He knew. I struck out with bases loaded and never even swung the bat. Three pitches down the middle, and I didn't even want to swing?
"In the back of my mind, I'm thinking there's a game still going on, but my brain is telling me there's somebody hurt and asking if he's going to be OK. I know what kind of a guy Chris is, too, what a great guy. You feel guilty inside. As soon as I got into the dugout, I told our trainer to call over there. Every inning, I got reports. At that point, I don't care about the game. I care if the guy's OK."
Voit said he instantly realized the ball was headed toward Ray's head, at what turned out to be 108 mph. He just hoped it missed or that Ray could get his glove up in time.
"Your heart drops," Voit said. "When I got to first base, I called time right away."
Voit let the medical professionals tend to Ray, but once Ray sat on the cart that took him off the field, Voit went over to check on him. He came away with blood on his own jersey, so he headed to the clubhouse to change.
When he came out, he was headed back to first base when a teammate asked him where he was going. Voit had been so concerned about Ray he never realized his line drive had deflected off Ray's head and been caught by third baseman Daniel Descalso halfway between third base and the Arizona dugout. Voit wasn't safe at first. He was out.
Jeff Roberson/Associated Press
Ray's injuries weren't too serious. He returned to the Diamondbacks rotation less than a month later, and he helped pitch the D-backs into the playoffs.
Bradley was even more fortunate after he was hit in the face by that 115 mph line drive off Gonzalez's bat in 2015. Bradley was forced out of the game, but he walked off the mound, had no broken bones and no concussion and spent just two weeks on the disabled list.
"When that happens, the game's over for you," Gonzalez said recently. "It's not just over for the pitcher. It's over for you because you can't concentrate on nothing else besides what just happened."
Sure enough, Gonzalez struck out swinging in his remaining three plate appearances that day.
"I was asking about him in the middle of the game, at the end of the game," Gonzalez said. "In the middle of the game you really want to know what's going on, how is everything. I'm glad it was nothing serious. Now we can laugh about it—seeing the same guy that I hit a couple of years ago in the face having tremendous success in the big leagues. But it's not always the case, you know? Some guys, it can ruin their career, ruin their life."
---
Shoemaker's life and career weren't ruined, but for a little while late on the night of Sept. 4, 2016, he couldn't be so sure.
He had been hit by Seager's 105 mph line drive in the second inning of a game at Seattle's Safeco Field. He saw it all the way, thought he was going to catch it but then felt it strike him on the side of his head.
Photo courtesy of Matt Shoemaker
Like so many others, he first thought maybe he could stay in the game.
"I was on the mound, down on all fours, and I was asking them to let me throw a [practice] pitch," Shoemaker said. "As soon as I tried to stand up, I realized I couldn't have thrown."
The Angels training staff brought him to the clubhouse, where Pujols already had Shoemaker's wife, Danielle, on the phone. Everything would be OK, Matt told Danielle, who was pregnant with the couple's second child.
Everything was OK, even after they got Shoemaker to the hospital. Doctors ordered imaging tests of his brain every half hour, but they told him the scans looked normal and he might be able to go home the next day.
Then things changed.
"The third or fourth time they did it, as soon as they saw the results they came into my room and said, 'We're taking you into surgery right now,'" Shoemaker said. "They'd seen a lot of bleeding."
As they were wheeling him to the operating room, Shoemaker used FaceTime to call Danielle.
Surgery? Brain surgery? That was scary, so scary that Danielle put Brady, the couple's 19-month-old son, on the phone.
"In my head, I'm like, 'Is this the last time I'm ever gonna talk to him? Is this the last time Brady's ever gonna talk to him?'" Danielle told Pedro Moura of the Los Angeles Times five months later. "Up until then, I thought, 'It's bad, but it's gonna be OK.' Then, all the sudden, it was super extreme."
Said Matt: "She's super strong."
The surgery went well. Shoemaker remembered "how crappy I felt" waking up after it was over, and he remembered "walking around like a zombie" for the next two to three weeks. But he also remembered feeling much, much better by the end of September, just in time to celebrate as Danielle gave birth to Emmy on Oct. 2.
Photo courtesy of Matt Shoemaker
The season ended that day, and by spring training Shoemaker was back on the mound, pitching again for the Angels.
"I felt completely normal," he said. "I was ready to compete."
---
A lingering forearm injury has been a bigger hindrance to Shoemaker's career the last two years than any effects from being hit by the line drive. But returning to the mound isn't as simple for every pitcher.
Happ said that before he came back, he asked teammates to hit balls at him as hard as they could so he could get over any instinct that told him to flinch. Young told himself that if he pitched inside, balls wouldn't be hit right back at him.
"I'm going to be the aggressor," he said. "They're going to be uncomfortable."
It doesn't always work.
The Red Sox did as much as they could to help Florie in spring training 2001. Pitching coach Joe Kerrigan even had a pitching machine send balls Florie's way at high speed so he could get accustomed to the feeling again.
Even so, when Florie returned to the mound to face hitters, he took fear with him.
"I caught myself throwing way far inside or way far outside," he said. "I can say this now: I didn't want to throw it down the middle because they might hit it back at me. I had to look myself in the mirror and say, 'Do you really want to do this?'"
His answer was yes, and Florie kept pitching through 2004 in the minor leagues and even tried to come back with an independent team in 2007, when he was 37 years old. He says now arm injuries probably did more to end his career than Thompson's line drive, but his eye problems never completely went away, either.
In the hospital the night he was hit, doctors told Florie he had a fractured eye socket and a broken cheekbone and that he'd be lucky if his vision ever got back to even 20/50. They told him blood had built up behind his retina, blocking 75 percent of his visual field, and that he just had to hope it drained (it did).
WILLIAM B. PLOWMAN/Associated Press
"I'll call that a miracle," he said.
But there were days the following spring when seeing through shadows became an issue and days when he had trouble with sunlight. He asked himself whether he could see well enough to protect himself if anyone hit another line drive his way.
In 2003, an eye doctor told him the blood vessels in his eye needed more oxygen and that he needed to switch from soft to hard contact lenses. Florie said glasses weren't a workable alternative, and when he couldn't get comfortable with the hard contacts, he had to call the Marlins to turn down a minor league contract they had offered.
"I can't see good enough to pitch," he told them.
It wasn't just his eyes, though. Florie learned to live with constant headaches for a few years after he was hit. He spit up blood for weeks after the injury. He still has scars on both sides of his face from the reconstructive surgery. His face felt numb for years.
"I was drinking out of a straw one time, and I couldn't find the straw," he said. "It was stuck to the side of my nose, and I couldn't even feel it."
---
Florie had it worse than most, but every pitcher who has been hit in the head understands how bad it can be. Every one of them cringes just a little when another pitcher gets hit.
"Every single time I see one, my stomach drops," Young said. "It absolutely makes me sick to see. I think, 'Mine wasn't too bad.'"
Then there was the time Young was in a restaurant with his wife. On a distant television, he saw video of a line drive hitting a pitcher in the face.
"I cringed," he said. "I felt bad."
Then he got a closer look. That pitcher who took the line drive to the face?
It was him.
Danny Knobler covers Major League Baseball as a national columnist for Bleacher Report.
Follow Danny on Twitter and talk baseball.
B/R's Scott Miller contributed to this story.